Click here to get this post in PDF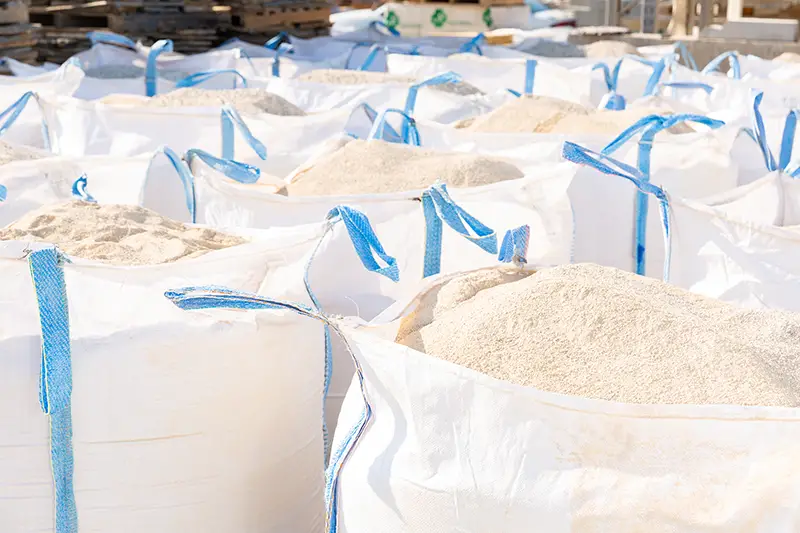 Businesses use different types, sizes, shapes, and compositions of materials to produce products. Producing goods has become quicker and more efficient with state-of-the-art equipment and technology.  
But despite technology and innovation, manufacturing goods still have negative environmental impacts. Such adverse environmental effects arise from various phases of the product lifecycle, from raw material handling to manufacturing, packaging, logistics, and end-user consumption. 
Because of that, manufacturing companies, shipping yards, pharmaceuticals, the food industry, and other business sectors must ensure safe, sustainable, and efficient material handling and storage. To ensure this, a wide range of material handling carts and material storage containers are available in the market.  This step not only helps save the environment but also guarantees the production of good-quality products and promotes worker safety.
Sustainability involves using less energy, producing less carbon footprint, and other environmentally friendly ways to handle and store materials in factories, distribution centres, warehouses, and other workplaces.   
Learn how to make material handling and storage more sustainable below to attain a more successful business operation while saving the earth.   
1. Choose Sustainable Material Storage Containers  
Products have potential environmental impacts, such as water and soil pollution. In addition, plastics and their by-products can harm underground water systems, affecting drinking water and public health. To lessen such impacts, consider choosing sustainable material storage containers. 
Check these tips when choosing sustainable material storage containers:
Using high-quality storage containers can benefit many companies handling high material volumes because it reduces the risk of material wastage. For instance, flexible intermediate bulk container bags or FIBC bulk bags are sustainable because they're highly customizable.   
FIBC manufacturers can create bulk bags to accommodate their client's specific material handling and storage needs to avoid damaging, spilling, and wasting materials. Most FIBC bulk bags are available in multiple hauling, harness, and lifting options, making material transfer and handling much easier.   
Consider Paper Boxes And Bags 
Paper boxes and bags are environmentally friendly material storage solutions for smaller business operations. They don't end up in landfills once they reach their useful life because they're recyclable. The same is true with wood pallets and metal storage, like shipping containers.   
Consider Reusable Packaging 
For larger companies, sustainable material handling involves considering using reusable packaging, such as plastic containers, to help reduce deforestation. Logging operations may cause deforestation, which can cause negative climate impacts. Therefore, using high-quality plastic containers can help reduce the number of trees necessary to fill the demand for disposables.  
Consider Reusable Container
Reusable plastic crates and pallets have a higher upfront cost than their wooden counterparts. However, reusable containers are more durable with a longer lifespan. This packaging is suitable for supply businesses. Moreover, wooden pallets rot over time, unlike plastic ones. 
2. Procure Green Raw Materials  
Procuring green raw materials means buying ones that won't harm human health and the environment. Green raw materials allow for environmentally or greener manufacturing processing. Therefore, business owners must source their raw materials from sustainable sources, such as local farmers and suppliers complying with ecological standards.  
Business owners can collaborate with local communities to obtain the needed raw materials and avoid sourcing them in far-flung areas of the country or abroad. This strategy can help reduce carbon footprints brought about by trucking and other shipment methods.   
By reducing carbon footprints, the number of harmful gases, like methane and carbon dioxide, in the air also declines. For this reason, developing a carbon footprint strategy for sustainable material handling and storage is highly recommended.   
3. Save Energy In The Facility  
The facility's overall environmental condition is vital for safe, efficient, and sustainable material handling and storage. Proper lighting, temperature, and other energy-related aspects are crucial to protect the materials from harsh temperatures and other elements.  
Warehouses, factories, and commercial facilities can upgrade their old equipment to energy-efficient models to lower energy demand. This strategy can help save money in the long run, outweighing the initial cost of equipment upgrades.  
A facility becomes more sustainable by saving energy. Check these tips to help save energy in your material handling and storage facility:  
Train employees in energy efficiency to reduce electricity waste 
Use natural lighting and light emitting diode (LED) 
Regularly maintain HVAC equipment for efficiency
Turn off non-critical equipment during closed business hours  
Power devices, equipment, and machinery in batches to prevent a sudden energy surge 
Consider solar energy and other alternative or renewable energy sources 
Clean and maintain material handling and storage equipment regularly 
4. Implement Sustainable Waste Management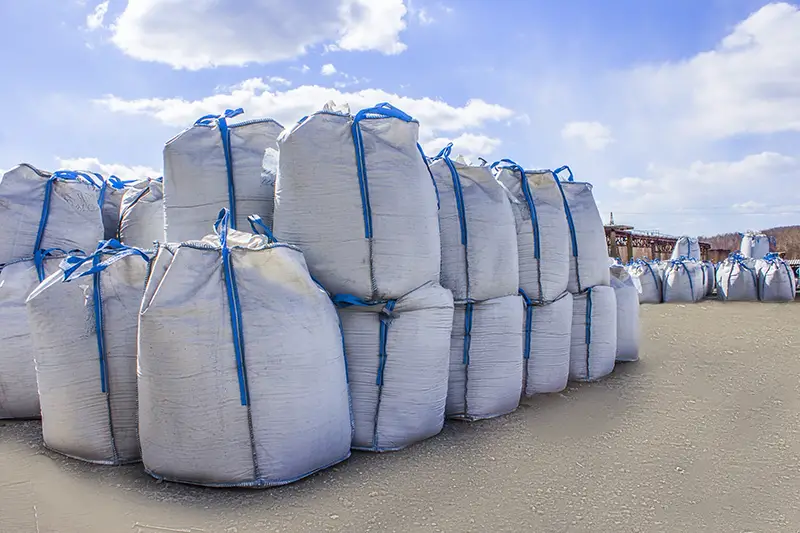 Businesses must consider more sustainable waste management practices, such as reducing, reusing, and recycling.   
One manufacturing aspect that can help reduce waste is the packaging. Packaging boxes must be the right size for products to minimize using packing materials like air cushions, peanuts, bubble wraps, and loose-fill chips.   
Do products require individual plastic wrapping? Wrapping goods together in a box can be an excellent way to save packaging materials. In addition, businesses can reduce dependence on plastic by choosing biodegradable packaging materials. This approach can help significantly reduce waste output.  
Here are other examples of sustainable waste management solutions:  
Switching to reusable packaging to help reduce garbage from expendable packaging  
Placing recycling bins with labels in strategic locations  
Reusing and recycling crates, pallets, and other material-handling solutions 
Adopting recycling technology (like advanced automation) custom-made for the facility 
Encouraging businesses to return packaging (like pallets and attached lid containers) for reuse 
Use a waste compactor and perforated liners to push air quickly when compacting high-volume waste 
5. Reduce Fuel Consumption 
Facilities need diesel or gasoline when operating equipment, machinery, and vehicles necessary for material handling and storage. But fuel consumption can drain budgets and environmental sources.  
The sustainable solution to this problem is to find ways to cut off fuel consumption by minimizing idle time and making their fleet greener. For instance, companies can consider using fuel alternatives, such as natural gas, electricity, and biofuels, by working with trusted providers. 
Conclusion 
Businesses of any niche or size must embrace more sustainable materials handling and storage. This strategy can help save resources, like energy and materials, that are usually wasted because of improper handling and not considering their harmful impacts on the environment. Moreover, business leaders should consider sustainable solutions for material handling and storage.   
You may also like: Tips On Preparing A Base For A Water Storage Tank
Image source: AdobeStock