Click here to get this post in PDF
We're all working from home right now: we're in a pandemic! It doesn't look like remote working is going to change any time soon, either, or if you're one of the bright sparks that chose to start your business in the middle of all the uncertainty, you're going to need to make your business look more professional. We're not just talking about getting dressy-dresses for Zoom meetings, we're talking about making your home office the professional hub it should be. Sure, you may not be physically entertaining clients right now, but that doesn't mean that you can't get on board with keeping your home office look as good as if it was outside in the world.
So, while some have the luxury of an entirely separate office-cum-shed on the grounds of their property, you may not be as lucky. You might be dealing with a garage or a corner of the lounge as your new office, which means that you need to be on top of making your business look as relevant and as professional as any other out there. From redirecting business mail to a PO box to choose to get a virtual number, you want your business to look and be fabulous. So, with this in mind, we've got a few suggestions to give your home office a mini makeover.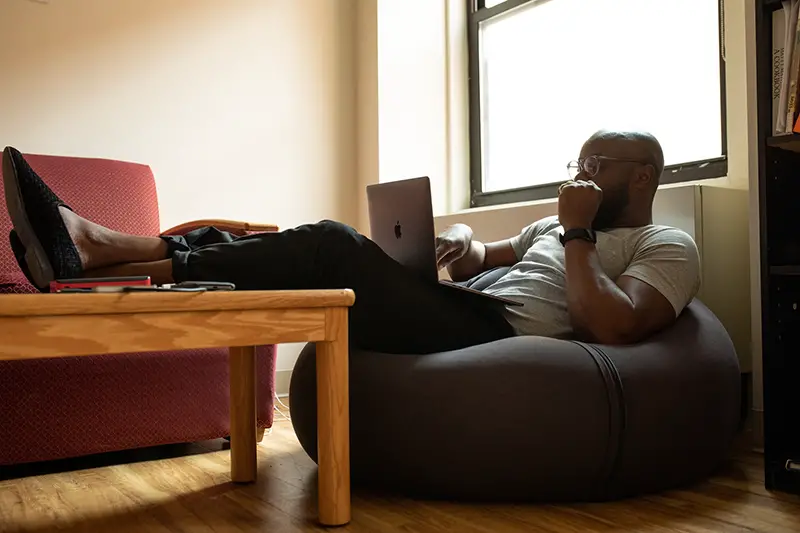 Reduce Your Clutter. A tidy desk is a tidy mind – or something to that effect. Can you work while sitting among clutter? Not many people can and it's distracting. When your desk is a mess, you're more tempted to procrastinate and worry about the mess than you are actually going through the clutter and ensuring it's all got a place. You don't want to waste precious working minutes tidying the clutter you've left everywhere so don't! Stop the clutter and clear your desk down every day. You will feel 100% better for it.
Hire an Assistant. Remember how we mentioned getting a virtual number for your business? This is so your business calls can be diverted where you need them to be. The thing is, you're busy drumming up business, which means that you should consider hiring a virtual assistant to help you out, instead. Make sure that you have a filing system for everything and if it gets too much, hire a virtual assistant to manage everything on your behalf.
Face the World. Your desk should never be facing the wall. You need to ensure that you are inspired and a wall doesn't give you that inspiration to keep going. Working from home is hard enough and even if you aren't entertaining clients in the living room, you need to consider how you can feel as professional as you want your business to look. During Zoom calls you want the light to shine on you so if you're on a video screen, people can see your face and not have you hidden in the shadows.
Whether you have the corner of the room, you have a section of the garage or you have a shed in the garden, you need to make sure that your office space is comfortable and professional. Try these tips first!
You may also like: Can you Turn your Shed into a Home Office?
Image Source: Pexels.com