Click here to get this post in PDF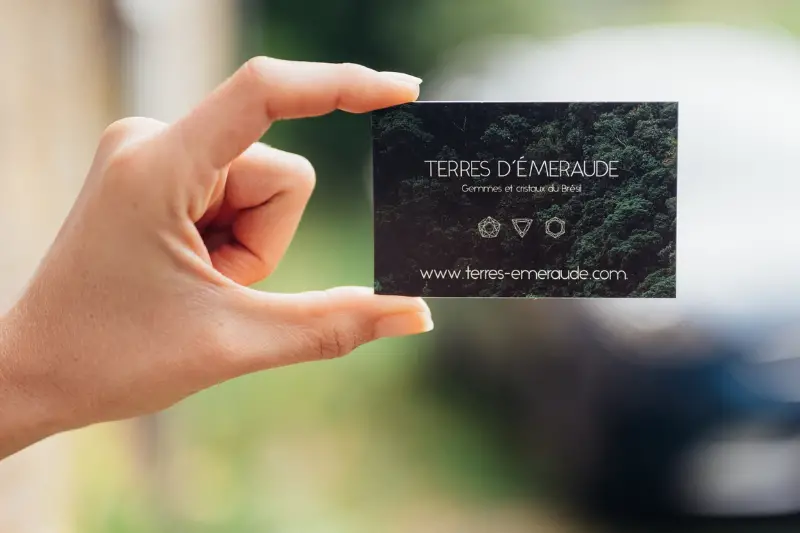 As a business owner, how much are you allocating in terms of funds for your marketing and advertising needs? This more or less includes prints such as business cards, flyers, and promotional posters, among many others. 
While it is a given that you need these items, how sure are you that their uses are being maximized effectively? How sure are you that those business cards that you are handing out are generating sales for your business and not stocked on a pile of other people's business cards- long forgotten. 
As much as these efforts for establishing brand awareness are all well and appreciated- the thing is, they are not effective. Harsh as it may sound, they are not bringing in the money that you are expecting them to bring.
You need to act on this and fast- but how? Where do you start? 
Switching to digital marketing is the answer to your dilemma, and with it- letting go of your old, traditional physical business cards and making use of an e-business card with a QR code generated from reliable QR code generators like Beaconstac. 
How- keep on reading to find out! 
How Does An E-Business Card Function? 
Upon first hearing about an e-business card- you might be thinking, how exactly is it different from the usual business card? 
Well, nothing much is different- aside from the fact that it is completely digital and can be shared online instead of having to hand it out personally to the person you want to give it to. It functions the same way as the traditional business card we all know and have used at least once in our careers. 
So what makes it a better option? We'll get there in a bit- first, let's talk about how an e-business card is made even better when a QR code is embedded. 
How Can A QR Code Be Used In a Mobile Business Card?
There are a lot of online platforms where you can make an e-business card, but they differ in terms of the focus. For example, some websites focus more on design than functionality, while others offer specialization. 
A great example of a platform focused more on functionality would be QR code generators like Beaconstac. Of course, there would be an option to customize the look of the final output, although not as detailed as websites focused on design. 
What they do, however, impacts your e-business card significantly. By attaching a QR code to your e-business card, you are opening more doors for your business. You can embed any type of content that you prefer in these pixelated codes. Having them on your electronic business card will allow prospective customers to easily scan the QR code and be immediately redirected to the corresponding information contained in the code. 
Why Opt For An E-Business Card? 
You are making a cost-effective decision for your business when you transition from physical business cards to their digital counterparts. Sure, you would still have to pay the QR code generator company the amount attached to the service you will be signing up for, but it wouldn't be as expensive as regularly producing physical copies of your marketing materials. 
Choosing a digital business card over the traditional one also gives you a better shot at widening your audience reach. Since we function mostly in the online world nowadays and businesses rely heavily on online platforms to market and sell their products, it would make a lot of sense to adapt to modern ways, which will also give quite the impression to your clients and customers, too. 
Final Thoughts
Switching to something completely new can be daunting, but as they say- change is a constant thing and one that you must be flexible to adapt to. Marketing tactics are no different. In order to stay relevant, you must be willing to change your ways from time to time to accommodate the demand and trends. 
With an e-business card, however, you can expect a boost in your business as this is quite a striking method to market to your customers. 
You may also like: Getting Your Business Card Design File Ready for a Printing Shop
Image source: Unsplash.com