Click here to get this post in PDF
Suppose you want to make your own business cards. Design is on you, but printing will be entrusted to printing professionals. It should come as no surprise that any printing service provider has certain requirements, including those to cards' design and file formats. So here are our recommendations and tips to make sure those requirements are met.
Design
Shades and Color Mixing Modes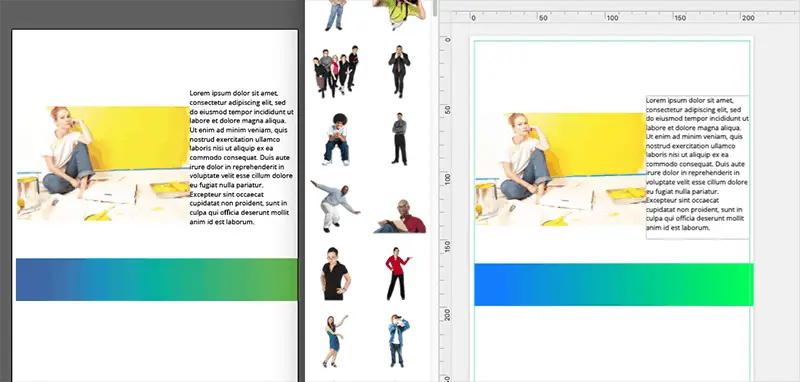 Please note that glaring colors are not recommended being used in the design of business cards. The digital part of the work involves shades that are seen on screen; and they can be very different from those of the printed product. This can be explained by two different modes of mixing colors used in graphic design.  Screen shades are produced in the RGB mode where red, green and blue colored light is mixed to make a required shade. But shades of printed products are resulted from ink mixing. Here is another mode to consider – CMYK, which uses cyan, magenta, yellow, and black inks. As a designer, you have to keep that in mind to avoid a disappointing result.
Text and Graphic Elements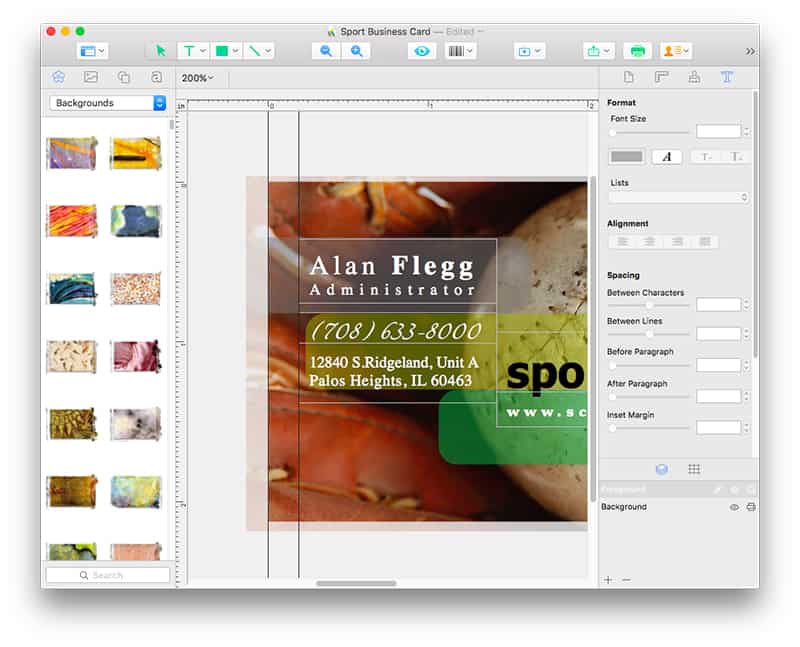 There is one simple yet essential point to remember: if text or graphic elements are placed too close to any of the four edges, they might be partly removed when the card sheets are cut. Minimum area between them and the edges shall be 0.125 or 1/8 in.
Bleeds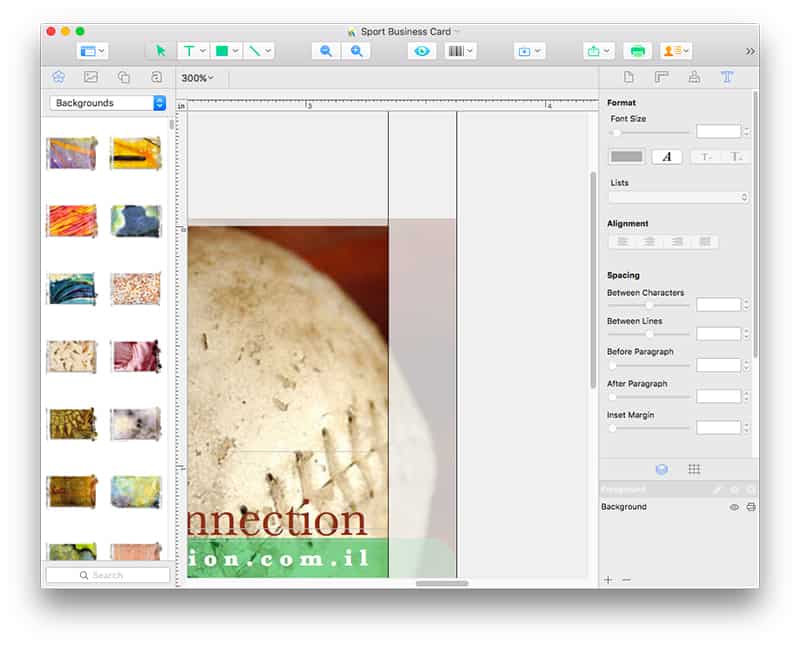 Printing shops commonly request that all design files submitted to them have bleeds set. This is a usual requirement when it comes to documents of standard sizes (including business cards). Exporting the design into PDF with assistance of Swift Publisher, a user can set a bleed size in the Export dialog box by clicking Options. Though a bleed of 0.125 or 1/8 in. is the industry standard, requirements to its size still may vary.
Resolution
Various images including photos are widely used to create business cards. They can be found online, scanned or captured with a camera. If we aim to get a printed product of high quality, then resolution of source images is of critical importance. It often happens that we check a picture on the screen and it looks just fine, but then its printed image may have ragged edges and look grainy or blurred. This is why the resolution of the source shall not be less than 300 dpi. One simple way to check if your photo or image has sufficient resolution is to zoom it in and see a 6x magnification. If the outcome is of appropriate quality, the printed image will be good enough as well.
There is still an option to use an image even if its resolution is low. If such an image is resized and made smaller, then a higher quality can be achieved in printing. 
Sending Materials for Printing
At this point your design has been completed, but you are only halfway through. There are still some recommendations to follow to make sure a print shop could perform their part easily and with the best result.
Deliver Files in Supported Formats Only
Please contact your printing shop prior to delivery and inquire what format your design file should be. As a rule, there are two file types that are usually submitted for printing. These are PDF and TIFF. And be assured the quality will not be compromised. 600 dpi is the industry-specific standard to get printing of appropriate quality.
Fonts, Style and File Formats
Upon completion, the business card design is to be exported into a PDF file. This process is expected to embed all the fonts by default. However, sometimes the way the shop hardware displays them does not match your intentions. That may depend on equipment and software the printing shop utilizes. Saving your design file as TIFF would be a wise move to avoid the situation described above.  The design quality will not be compromised, and, equally important, the printed text will perfectly match your expectations. As a matter of fact, it is recommended to provide the printing shop design files in both formats – TIFF and PDF. And leave the rest to their discretion.
Delivering Materials? Do It Right!
Your custom business cards have been designed. Now save them in the required format. Please make sure that the filename includes PDF or TIFF extension.
So your materials are ready and it is the time to deliver them to a printing shop. Needless to say, the delivery can be performed in more than one way depending on your printing service provider preferences.
Let us have a look at the options available:
1.     Old-fashioned physical delivery: select a storage device to transfer your files to (for example, USB data stick or any other disk) and then just bring or mail it to your printing shop. Please note: your storage device should not have any data recorded except your design file(s).
2.     Delivery via email: it seems that sending files as email attachments is the easiest way.
3.     Delivery via the web-page or send files via messengers. Nowadays barely all printing service providers have a special feature that enables their clients to upload files via their web-pages. And all of them are using one or two messengers where you can send your files to be printed.
You may also like: 5 Reasons Custom t-shirt printing business flourished during COVID 19