Click here to get this post in PDF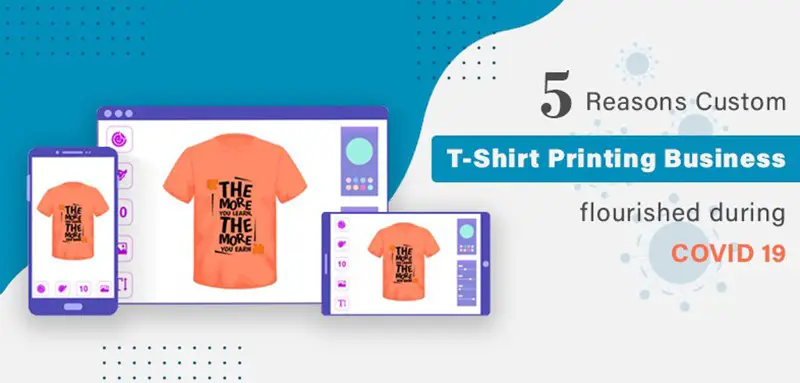 Due to the novel Coronavirus, there has been great turmoil in the majority of industries around the globe. While some industries experienced a contraction in their businesses, others had a dire effect of COVID 19 and faced severe outcomes such as the complete shutdown of businesses. For instance, the entertainment, hospitality, travel and food businesses had the most retrenchments and on the other hand, healthcare, technology and essential businesses had a demand surge.
Even the 3D printers experienced an unexpected growth as there is a high demand for PPE kits and face covers. But, there is one industry that had both the surge and the decline all at once! That Industry is the fashion industry. While the majority of Brand Stores and outlets had a decline in customer footfalls and overall cloth demand, 316 T-shirts revealed that there was a surge in the demand for custom t-shirts for those who were into t-shirt printing business! Apart from that, the t-shirt printing business also witnessed one of the highest numbers of new entrants in the industry during the COVID 19 period.
 Thus, if you are planning to become self-employed and start a new venture during these challenging times, custom t-shirt printing business is one of the most feasible options for you. Let's understand the reasons why it is one of the most feasible and sustainable business options in 2020:
Reasons why custom t-shirt printing business is a feasible and sustainable business option in 2020:
Branding and Marketing Purposes:
With the uprising trend of digitization of businesses and home deliveries, there has been a huge demand for customized t-shirts in the market. No matter whether enterprises deal in goods or services, customized t-shirts with brand logos and messages are one of the most adopted branding strategies.
Thus, with the increase in home deliveries and digital businesses, custom t-shirts will always be a demand for the marketers and with an ideal t-shirt design software and a reliable plain t-shirt supplier, you can easily cash on this demand and cater to the requirements of these businesses and enterprises.
Personalized Products and Gifts:
Whether we talk about the recent trend of sending personalized thank you gift to the frontline workers or we talk about personalized gifts in general, the demand and need for these types of personalized t-shirts as gifts have always been high and with a T-shirt design software at your corner, you can easily earn by creating personalized product designs virtually without making any actual investment in inventory and then print only when you receive orders.
If you are an active social media user, you might have seen that people love to wear t-shirts that represent social media trends. Whether it is a t-shirt with a trending influencer or a trending quote, all you have to do is create a design using your t-shirt design tool and place the design on social media platforms.
Coronavirus Communication:
Right from fundraiser based custom t-shirts to custom t-shirts with Coronavirus puns and precautionary measures; there has been a high demand for custom t-shirts that provides effective Coronavirus communications. Just look into the market trends and introduce a range of custom products on your e-commerce platform under the category of Coronavirus or COVID 19 t-shirts.
Right from dialogues of the trending series to the use of witty quotes, wearing opinions has been a raging trend in the market and fashionistas think that custom t-shirts with strong opinions contribute a lot towards their style quotient. But to enter this market, you will have to stay updated with the market trend and have to quickly create various products with the use of your t-shirt design software.
Things you will need to start an online custom t-shirt printing business:
One of the most basic requirements that you will have is a regular supply of quality plain t-shirts. Make sure you have at least 2 suppliers to manage demand and discrepancies.
Printing Machineries and Materials:
Secondly, you will require machinery, such as direct to garment printer, and correct printing materials that you will use to print designs onto your plain t-shirts. There are a lot of materials that can be used to print t-shirts, like DTG ink and supplies, but you must make an informed decision that aligns with your business requirements and customer expectations.
Offline sales are not feasible during these times due to the social distancing norms thus, it is essential that you get a personalized e-commerce platform to reach your target audience.
Product Configuration software:
To empower your customers and your designing team to create custom t-shirt designs without any advanced graphic designing or technical skills, you will require a product configuration software that allows you and your users to create their own customized and personalized t-shirt designs with the use of images, texts, clipart, emojis and other such elements. Since product configuration software is the cornerstone of the whole custom t-shirt business, it is essential that you make an informed decision and that it aligns with your e-commerce website and your customer expectations.
Also, when you search for a product configuration software supplier, remember that there are a lot of options in terms of tool customisations, product acquisition, User Interface, payment integrations and other such elements. Thus, you must plan your requirements and expectations beforehand and then you must approach a supplier.
---
5 Benefits of Custom Designed T-shirts for Your Business
---
Parting words:
Times are tough and starting a business in 2020 is tougher as there are many restrictions and challenges that are posed by the Coronavirus. But, remaining stagnant is not an option and for those who wish to become self-employed or an entrepreneur, they have to adapt to these challenges and start their business anyways. Thus, instead of investing in short-term businesses that might help you survive temporarily, it is essential that you make an informed decision and start a business that ensures long-term growth, sustainability and profitability.
Author Bio: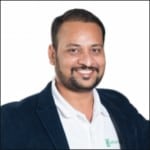 Abhishek Agarwal is a Founder of DesignNbuy, which is a leading tee shirt design software provider in the USA which provides customers great customization experience by providing a T-shirt design tool. It comes with pre-loaded icons, graphics, and artwork which allow printing companies to upload product and designate the specific area.  Along with the ready-to-go solution, he and his team also offer a fully customized and bespoke t-shirt design tool with an in-built tool as per business needs.