Click here to get this post in PDF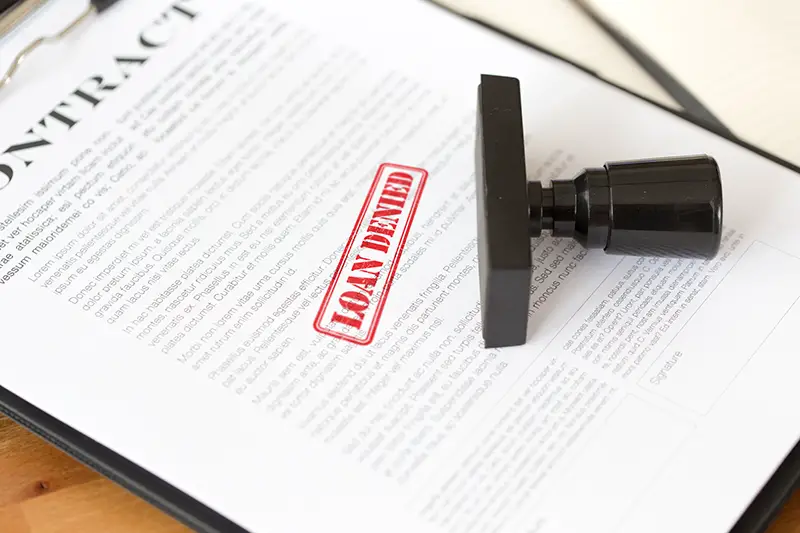 Most people cannot buy a house with money out of pocket, but one of the benefits of investing in real estate is that it is accessible as long as you know your way around financing. One of the go-to methods for investors, newbies, and experts alike is a hard money loan.
Hard money loans are a popular financing option because they offer borrowers more flexibility and have a less vigorous verification process than traditional mortgages. However, its high and fast approval rate is by far the most common reason investors turn to this option. So it's always a hard pill to swallow when you get a no. 
Do you want the best chance of approval on your next loan application? Would you like some surefire tips to ensure every lender says yes? Here are the major reasons a hard money lender will turn down a loan request. 
Major Reasons a Hard Money Lender will turn down a Loan Request 
The Property is in a Bad Location 
One of the crucial steps in taking any loan is to sell your proposal. Remember that the lenders are in it for returns, so you need a strong business model to convince them you're a more profitable bet than the other borrowers asking them for money. Thus, asking them to fund a property situated in a bad location will certainly count against you. 
Remote properties with a high vacancy rate and declining population often have difficulty turning a profit. Consequently, if your property can't bring in income, you'll unlikely have the funds to repay your loan and will get rejected. 
You Don't Have an Exit Strategy  
Another reason borrowers often get a rejection is by failing to add a clear exit strategy to their proposal. Hard money loans are short-term arrangements, usually lasting 6 – 18 months. Considering you must purchase, rehabilitate, and refinance or sell off a property in that limited time frame, you must assure the lender you have the plan to meet their deadlines. Besides, having a solid strategy that guarantees you repay your loan with profits to spare gives you an edge at the negotiation table. Maryland Hard Money Lenders can discuss how you can get the best rates. 
Your Cash Reserves are Low 
Having a low cash reserve easily ties in with the previous points. Lenders want to ensure that their betting on a reliable borrower that will repay their loan on time. If your cash reserves are low, and you can't prove you have enough equity to back the loan, you'll most likely get a rejection. Hard money lenders usually foot between 60 – 80% of the property's value, and if you look like you're scrapping by to cover the rest, it will count against you. 
3 Tips to Ensure Approval of your Loan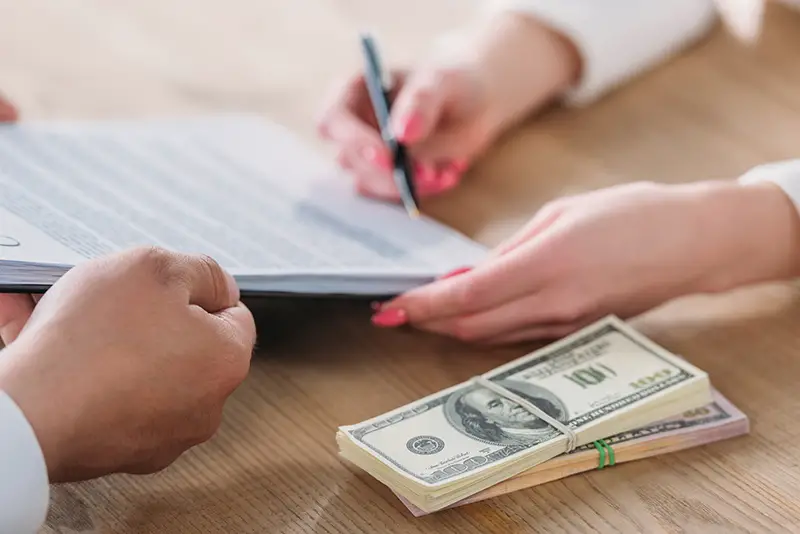 Improve Your Credit Score 
Any Google search on how to qualify for a hard money loan will undoubtedly advise that you improve your credit score. Investors with a high creditworthiness rating are more appealing to lenders because their chances of paying back are also high. The higher your credit score, the more trustworthy you are. You can boost this rating by paying your bills early, reducing debt, and requesting a higher credit limit. 
Another strategy to ensure you get a yes from your lender is to get a cosigner. This plan is excellent for investors with a lower credit score or those starting their investment journey with no prior credit history. Your ideal cosigner should be someone with a pristine credit rating that can vouch for you with a lender. 
Although, remember that your cosigner also assumes the responsibility of a guarantor. In other words, if you cannot make your monthly repayments, they would then be forced to pay instead or risk marring their excellent credit score. As a result, it would be best to find someone you have an understanding relationship with, such as a family member, friend, or close colleague. 
Don't Ask for Too Much Money 
One of the ways investors shoot themselves in the foot is by demanding too much money. Although one of the benefits of hard money loans is that lenders decide to back you based on your ARV (after-repair value), inflating the final number can play against you. 
Thus, it would be best to stick with reliable metrics to correctly estimate your potential property's worth after you conclude your remodeling projects. 
Conclusion 
Many more people want to borrow money than those willing to give it. Thus, avoiding these major reasons, hard money lenders reject loan requests would be in your best interest. Properties in bad locations, investors without an exit strategy, and low cash reserves are the biggest red flags to lenders. 
On the other hand, you can boost your credit score, get a cosigner, and know your request limit to improve your chances of approval. Also, you can discuss your options and strategies with an experienced property manager to get more insight.
You may also like: 3 First-Time Business Loans to Get Your Company off the Ground
Image source: Depositphotos.com