Click here to get this post in PDF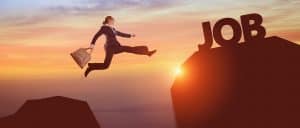 When it comes to choosing a career, there are so many issues one has to address. The pay is naturally the first thing one looks at but it is not necessarily the only relevant factor. Different occupations grant you different amounts of respect in your community, while some people are the most drawn to shorter work hours. Moreover, while some career paths may not give you a great starting point, they might provide you with a lot of room for self-improvement and career advancement, which is a significant improvement in the long run. So, with all of this in mind and without further ado, here are a few lucrative career options to pursue in 2018.
Market research analysis
One of the things you need to know about modern business is that 95 percent of all startups fail in the first five years. The reason behind this is due to the fact that their plans weren't data-driven. In order to avoid this, one needs to prepare for all that the market brings and the only way to do so is to hire a market research analyst. Succeeding in this job is a lot easier with a degree in science, due to the fact that a proper scientific research is a basis for any good analysis. Still, even without such a degree, it is possible for one to get competent enough through practice and experience.
Human resources
A few years back, there was a theory that in the future, the career of an HR representative will be completely automated and replaced by a software. The field of HR, however, took a different turn and allowed HR representatives to become more efficient than ever, with some help from sophisticated HR tools. Nonetheless, this also means that in 2018, an HR representative needs to have a much higher level of IT proficiency than their counterparts from a few years back.
IT jobs
As expected, jobs in the IT field will also be on a continuous rise. Software developers are already in great demand and so are information security analysts and computer programmers. Due to the fact that most of the business world has already migrated into the digital environment, it would be safe to assume that this trend won't start diminishing anytime soon. Furthermore, in previous two sections, we saw that IT is quickly becoming one of the cornerstones of many other industries, which will just increase the demand for IT experts in the days to come. If you desire to earn a high salary and have excellent programming and logical skills, an IT job might be a perfect fit for you.
Personal financial advisor
These days, there are more startups and SMBs than ever before. Nonetheless, this is just the tip of the iceberg, seeing as how more and more people are looking forward to start investing on their own. Still, just having enough money or the means to obtain them is not enough for one to start a business. They need someone to help them put to paper all the expenses surrounding the line of work they want to embark on. For instance, if they were to start a construction business, they need to find a way to get all the necessary certificates, invest in safety gear and even pay for high-end construction equipment. All of the above-listed issues are something that a personal financial advisor can make significantly easier.
While there are some other lucrative options worth exploring, the main reason for choosing the above-listed four is due to the fact that these trends are already huge in 2017 and will beyond a doubt continue being relevant through 2018 and even 2019. All of these fields offer a hefty paycheck and enough room for advancement to satisfy even those most ambitious ones.
You may also like: Why is DevOps Certification a Go-To Choice for Career Growth?
About the Author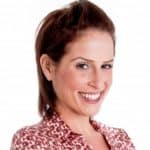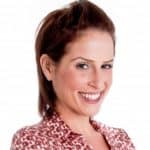 Diana Smith is a full time mom of two beautiful girls interested in topics related to business and technology. In her free time she enjoys exploring new low cost advertising opportunities.