Click here to get this post in PDF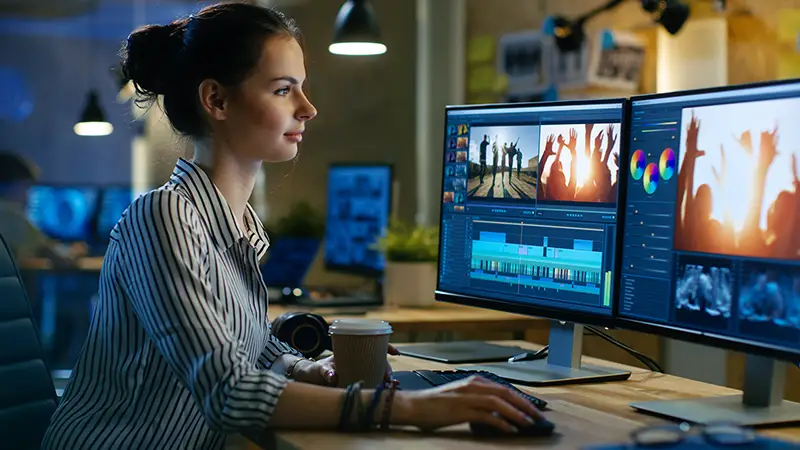 When developing your digital marketing campaigns, video content should sit high on your list of priorities. Video content is highly effective in terms of engagement, sharable content, appealing to mobile users, search engine ranking, and even as a way to build trust with your clients and potential customers. 
However, despite its glittering reputation, video content creation can be time-consuming and difficult to get right. Of course, you don't have to be a budding Steven Spielberg or Kathryn Bigelow to get behind the camera and create something engaging, but if you want to get a good ROI and make the most of this promotional tool, then you may need some help. You can find out more about video content creation for your business by clicking the link. 
Read on for the undeniable signs that you're going to need help with your video content.
You have no clue where to start
Making a high-quality video means spending time figuring out colors, how to get your brand in the video, getting your message across and including all the information you need without being dull and overly complicated. But, if you have no idea where to start then the idea of storyboards, filming techniques and lighting can completely put you off the idea, leaving your competitors to take full advantage of your poor marketing. Reaching out to a company like bynder.com can really help simplify the process and help you create something you'll be proud to put your name on.
You don't know what type of video you need
There are dozens of different kinds of videos that your business might benefit from. Videos that can be used throughout your online presence. From product demonstrations and company culture videos to "how-to" videos and behind the scenes snippets, even client testimonials and animation features about your core values are beneficial options. But, how do you know what kind of video you need? It's important to gauge what kind of videos your clients might be interested in before you jump behind the camera, so take some time to research what kind of videos could fit your business. 
You've made videos before but they were poor
If you're someone who has made videos in the past and the quality was somewhat questionable, or they didn't yield the results you had hoped for, then you may need a little help. The best kind of videos always look natural and effortless, and if yours is a little jarring or if you found the whole process incredibly stressful then consider reaching out for assistance.
And finally, you need one – FAST
Is there a big moment in the seasonal sales calendar coming up? Whether it's the post-Christmas sales, Valentine's Day or you want to engage with your customers before the warm weather hits, then scrambling together a video yourself and hoping it brings you the interest you need is probably a recipe for disaster. Instead of rushing out a piece of video content, check out bynder.com for the latest ways to automate and create striking video content. 
You may also like: Video Marketing: A Guide for Newbie Entrepreneurs
Image Source: Shutterstock.com