Click here to get this post in PDF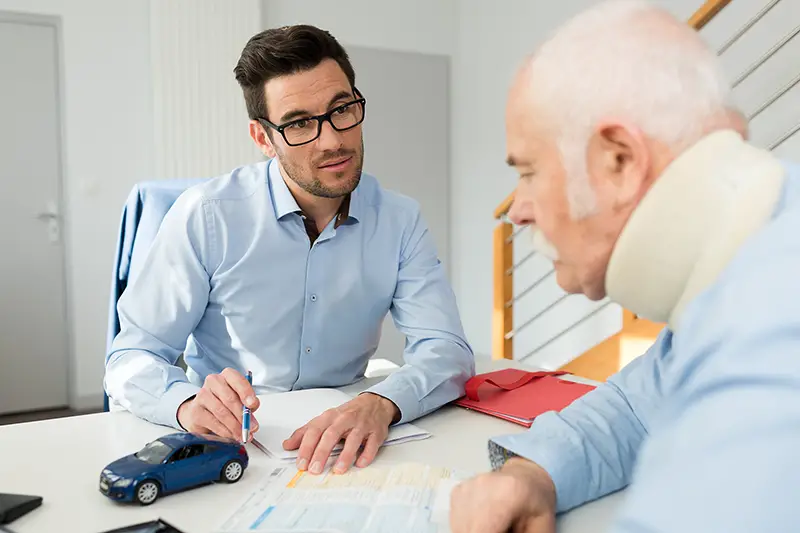 A road is a place where things can happen at any time at all. There are instances where accidents of all kinds occur, which are dangerous for drivers and patrons alike. Once you get involved in an auto accident, it could be quite the task to overcome it. You will have to deal with several things, such as recovery, paying for the bills, and so on. So is there something you can do? Can someone be liable for the injuries you have? Can someone help? Fortunately, you only need one solution to all of these questions – hiring an auto accident attorney. Let's see why.
What Are Auto Accidents?
These are occurrences that involve one or more vehicles that cause damage to property and injury to people. There are a lot of reasons why auto accidents happen, including the following:
Drunk driving
Distracted driving
DUI
Road elements
Weather
And so on
Once you become the victim of a car accident, do not fret. What you can do is hire a legal professional. That is where an auto accident attorney comes in handy.
Auto Accident Attorney
An auto accident attorney is a legal specialist who will assist car accident victims seek compensation. They are ideal for an individual who has been hurt by another driver or a company. Such a professional worker may work alone or be part of a larger company or firm. They will help you claim financial compensation to pay for several things. These things include the following:
Medical bills
Property repair or replacement
Lost wages
Pain and suffering
More Than Meets The Eye
An auto accident attorney may appear to have not much going on with their work. But the reality is that they do so much so that you get the compensation you rightfully deserve. Here are some of the tasks they perform you might not know:
Do you imagine scenarios from your favorite crime drama? It is exactly like that, minus the explosions and high-speed chases. An auto attorney will visit the scene and collect as much evidence as they can.
An attorney will also educate you about your human rights. They will also inform you about what you can do in case of a car accident. So you will be prepared once insurance companies start contacting you. You may also use the knowledge when parties claim that you're the one responsible for an incident.
A car accident attorney will also safeguard you from insurance companies as you recover your mental and physical health. The legal specialist will be the one to talk to such companies and make sure no one will contact you until you feel a lot better.
At most times, people would want someone to go to jail for such an incident. An auto accident attorney is someone you can hire to come up with alternative solutions.  
Court time means you need someone to represent you and your case. So it is fortunate that an auto accident attorney can help you with that. They will represent you in court and do what it takes to win the battle no matter what.
There are also car accident attorneys who can assist you in finding expert medical assistance. They keep in touch with medical professionals and will give them a call or two on your behalf. You will not have any issues looking for one at all.
So Where Can I Look To Hire Such A Professional?
You can always visit a local law firm in your area. They will be more than happy to assist you with your case. But if you have issues with traveling, there is another option. What you can do by this time is head online. The internet has no shortage of web pages and institutions that deal with legal matters, including car accidents. If you are interested, you can even find an auto accident attorney right this moment! 
Okay. But How About Costs?
That will depend on the firm or individual you will work with overall. Some legal specialists charge their clients on an hourly basis. Some people consider this concept to be a bit expensive. That is the reason why they never bother to hire one at all. You do not have to pay your attorney this way. If you are lucky, your legal representative will charge you a portion of what you are about to receive after a case. This payment method is what they call a contingency fee. The neat thing about a contingency fee is that it allows people to gain access to legal services no matter their financial capabilities. Talk to your attorney and set up a payment method that will not be too stressful on your end.
You may also like: Is it Worth Getting a Lawyer For a Car Accident?
Image source: Shutterstock.com