Click here to get this post in PDF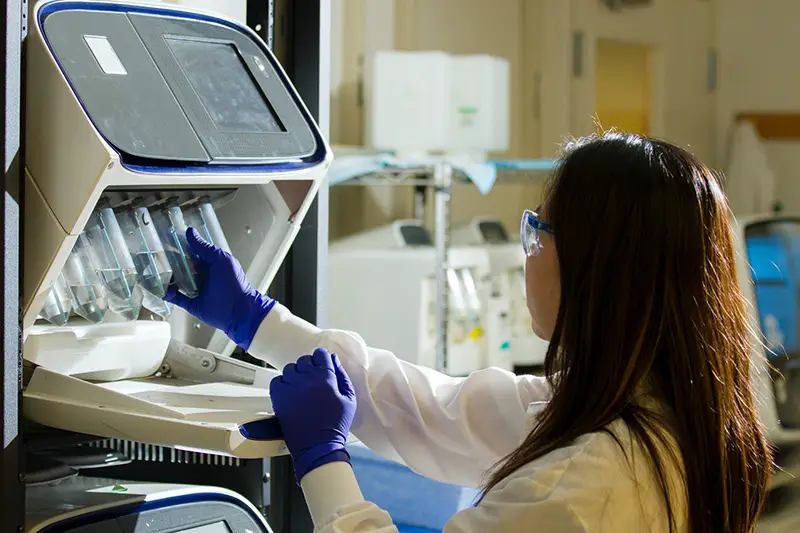 As we trust doctors, we also trust the devices they use. Also, we believe that medical devices at hospitals or those we can buy either online or in a pharmacy comply with strict safety criteria. So it's hard to imagine a leaking medical device or not sterile if required. To pass the certification, leak testing can prove a medical innovation is safe for people. Let's dig a bit deeper into how these tests work and how they can improve devices leveraged in the healthcare industry. 
Paweł Zieliński – Marketing Manager Consonance
What is leak testing in medical devices?
Medical devices or in vitro solutions are vital to diagnostics and treatment processes. In some cases, leak detection is one of the most important pieces of quality assurance. Let's take for instance a tube connected with a medical device inserted into a hole in our body to help extract secretion to an external tank. What if there is a leak? It could cause severe damage to our body. With help from Medtech professionals, you can establish which tests will be required to pass and can instruct engineers on that matter. Most common tests cover two areas: product and packaging testing. 
The first one includes verifying the function of devices, flow paths, valves and assembly integrity. Pack testing is about ensuring the sterility of the devices, or other requirements, i.e. humidity resilience. 
Today leak testing uses air or liquid. How to choose which one would do the job better? 
Medical Device Leak Testing Methods
The first and I think the most important question to answer is how a medical device will work and in what conditions. For engineering reasons, liquid testing at first glance is more expensive, yet simultaneously can lower costs depending on the operational environment. If a medical device handles liquid, testing with water may lower validation costs. To explain this in other words – airplanes are tested in wind tunnels because this is their working condition. But boats are tested in the water. The same simple rule applies to medical devices. If you plan to deliver liquids – use liquid for testing. In the next part of this article, I describe types of leak testing based on gasses because, in simple medical devices, that's the most common type. 
Pressure decay in leak testing
Pressure decay testing uses positive internal pressurization or negative (vacuum) external pressurization. To get more accurate results, a possible leak is tracked/measured by electronics. Keep in mind that water immersion is the only solution in the 'blue dye test' performed for pharmaceutical blisters. 
Fields of application: 
Simple integrity tests for rigid components and vials  
Integrity tests for small flexible components  
Integrity and patency tests on multi-lumen or multi-flow-path products  
Investigating inter lumen or flow path cross talk  
Measuring valve opening and closing pressures  
Operation of stopcocks and flow controllers  
100% and automated testing where cycle times are not too long  
Integrity testing of impermeable packs (large and small), non destructively 
Tracer-gas in leak testing
Carbon dioxide (CO2), hydrogen (H2) and helium (He). These gasses are being used for this method. It is quite simple to perform: you load the product with trace gas and then measure if there is any leakage of that gas from the device or pack. Alternatively, the finished test items can be 'soaked' in an atmosphere of trace gas prior to testing. Sub-assemblies can be sealed in an atmosphere enriched with trace gas. Once the gas is loaded, specific detectors are used outside the test piece to 'sniff' for leakage. 
As we remember from school classes, gasses in certain conditions behave differently. For example, carbon dioxide is detected by infrared absorption, hydrogen by ion-selective semiconductors and helium by mass spectroscopy. Due to greater neutrality, CO2 is commonly used in the food industry.
A factor in trace gas testing worth mentioning is that a product's volume or temperature isn't influencing results because of low toxicity. For several years hydrogen has been increasingly used in leak detection in the aeronautics, automobile, and HVAC industries. It is also suitable for a number of medical applications.
Fields of application:  
Simple integrity tests for rigid components  
Integrity tests for flexible components, including large volumes  
Integrity tests on multi-lumen or multi-flow-path products (extra flushing may be required) 
100% testing and automated testing 
Testing of impermeable packs, non destructively  Easily portable, in the case of hydrogen 
Why is Leak testing critical?
As I mentioned before, we trust doctors and medical devices. To meet this requirement, product testing is a mandatory piece of the manufacturing process. The importance of leak testing has increased due to strict quality standards which obligate every medical device manufacturer. MDR and IVDR regulations set the bar even higher, so it is advised to work with a medical device regulatory consulting company to make the certification process less problematic. 
Medical devices are made to protect the patient and doctors. Devices can deliver or extract fluids to or from a precise location in the body. Because of our body's fragility, a leak and accidental injection at the wrong location, or the wrong fluids could trigger dangerous consequences.
You may also like: Caring Beyond Prescriptions: Why Proper Medical Storage Is Important
Image source: Unsplash.com