Click here to get this post in PDF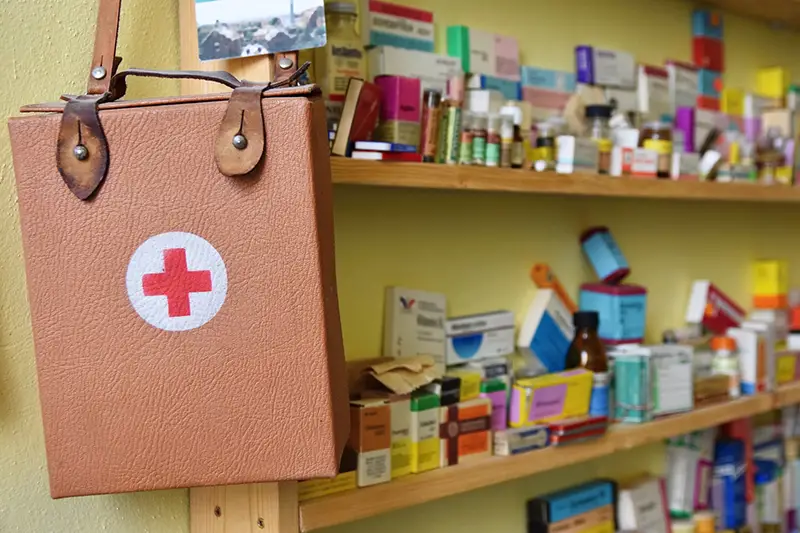 Medical facilities like hospitals and doctor's offices have to be very cautious when storing medicine and equipment. Without enough security in place, medication and medical paraphernalia may fall into the wrong hands. There is also the possibility of the equipment being used inaccurately that might cause some severe damage to your business. 
That is why it is always essential for healthcare providers to re-examine their medical storage. With the rising number of new equipment in the medical industry, there is also an increase in demand for efficient and secure storage solutions. This article will explain why it is essential for healthcare providers to store medicine and medical equipment properly.
Keeps Medication and Medical Equipment in Order
As present technology keeps on advancing, it's now integrated more firmly into patient care. This rise in medical resources comes with added requirements of reporting and ensuring quality service. 
If efficient medical supply storage solutions are incorporated in the hospital setting, healthcare providers don't have to spend that much time finding the medication and equipment they need. Browse through the link provided above and see the list of reliable and durable storage intended for medical purposes. 
Better Hospital Management
Medical facilities are expected to provide the best service to their patients. Healthcare providers have the task of treating and caring for patients without them developing infections, including postoperative hemorrhages, respiratory failure, pulmonary embolisms, and reaction to transfusions. 
With proper medical equipment management integrated into the hospital setting, it can help prevent the spread of disease. This leads to better hospital management. Once surgical instruments are tracked and appropriately sterilized, medical specialists can avoid using infected tools with other patients. 
Another reason why proper medical storage provides hospitals with a better management system is that it can hold enough tools and equipment. This can avoid unfortunate circumstances where patients are denied healthcare services just because there is a shortage of medical instruments. 
Improve Overall Workflow
Any delay in the overall healthcare system can cause some grave consequences. Try to imagine; if a healthcare provider takes too much time looking for the right medical instrument or a lifesaving equipment malfunctions in the middle of an operation, it might cost the patient's life being treated or operated on. 
Through an efficient medical supply storage solutions, tools and equipment are regularly maintained to guarantee optimal functioning. A complete record of medical resources' updates: when was it last inspected, updated, replaced, and fixed. This information is crucial when improving the quality of the hospital's workflow.
Another example: According to microscopecrew.com, a microscope can usually last for about 15 years when maintained properly. But if the hospital applies a flawed management system, they lessen the microscope's lifespan to eight years instead. With the help of professional medical storage solutions, early breaking down of equipment can be easily prevented.
Increase Productivity
Hospitals must utilize every medical equipment in their possession. It is common in medical facilities to find instruments that aren't used in the past 30 days. This only means that medical equipment is being stored in areas with lower demand instead of being placed under its necessary condition. 
This event may lead to hospital staff spending more time searching for required equipment, therefore decreasing productivity. Using an effective management system rests assured that medical instruments are in an ideal condition: sterilized, accessible, and in order. In return, the hospital staff is becoming more productive, and patients are much safer. 
Provides High-Level Protection
Like prescription drugs and laboratory devices, every medical facility's medication and equipment are highly valuable and dangerous when misused. By following a strict medical storage system, the hospital then provides high-level protection to its resources. 
For example, a hospital installing monitored alarms can help both staff and patients avoid environmental hazards. In return, this increases the facility's security measures, providing peace of mind to everyone. When considering the type of monitored alarms to install, it is best to consider the following features:
Fire/smoke detectors
Water sensors
Carbon monoxide detectors
Burglar alarms.
Limits Access Only to the Hospital's Personnel
Not everyone in the hospital should have access to medical supply storage. Every medical facility needs to limit its access only to assigned personnel. An effective management solution can help with this. 
The system can provide individuals with access to know their way through storage areas like storage rooms, carts, and cabinets. This way, no medicine or equipment is misused or placed in an undesirable condition. A medical facility can keep tabs on the personnel going in and out through the given security equipment below: 
Biometric readers, swipe readers, and key cards.
Image sensors
Video surveillance cameras
Takeaway
Equipment efficiency not only improves a medical facility's patient care quality but also saves time and money. The listed reasons why having proper medical storage are important above may urge hospital administration to invest in efficient and effective medical storage solutions. 
You may also like: How to stay on the right side of health and safety regulation