Click here to get this post in PDF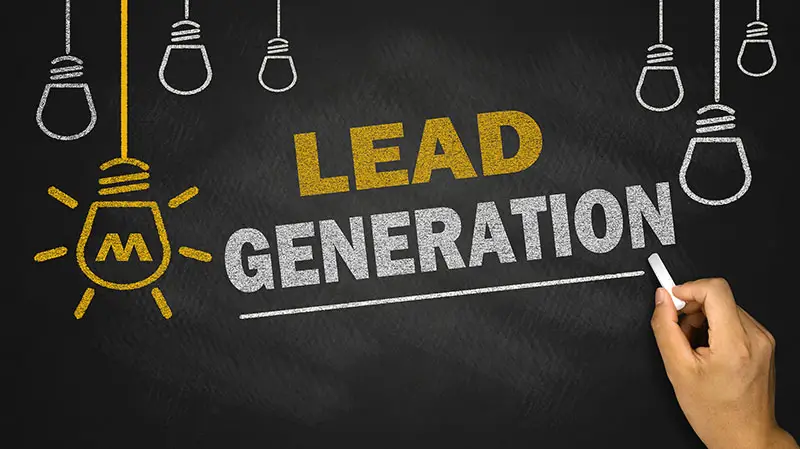 Looking to create more leads this year? Whether you're a new business or have been going for a few years now, it's important to make sure that you generate enough leads, as this means more clients, bigger jobs, and more revenue for your company. However, it can be hard knowing where to start. Here are our top tips for how to generate leads in 2023.
Blog posts
Blog posting can be a great strategy, but you have to do it right. The aim of blog posts is to get your company noticed by potential clients, but there are a lot of blogs online, so it can be hard to stand out. Focus on giving useful information to your readers, something that will make them want to come back. This could be a long how-to post or a short snappy advice post (like this one!). You'll also want to work on getting your blogs to the top of search engine results using good search engine optimisation and find other companies you can work with for guest post collaborations.
Swag giveaways
If you want your company's name to be remembered, you can use swag giveaways to help. Giving contacts something like a pen, notebook or lighters by IGO Promo can help make sure that they remember your name and what you offer. Plus, items like lighters tend to get passed around a lot, which means you can get your company's name seen by more people without you having to put in the work. This can help generate leads, especially if you hand out items at conventions or conferences.
Email courses
Offering a free email course can be a great way to get people familiar with your company. The course doesn't have to be anything huge, it could simply be a short series of emails with a few tips and tricks that might be useful for your client base. You can take these from current blog posts or guides you have already published, so all you need to do is condense the information down into something easily digestible. Then make sure you add a Call to Action at the end of each email to encourage people to head through to your website.
Audio content
A lot of people don't have as much time for reading as they like, so using audio content can be a great way to reach out to people. Maybe you want to add audio guides to your website or get featured on podcasts. Maybe you even want to go for social media content that focuses on audio. Whatever your ideal approach, make sure you're using multimedia content to reach people when they are otherwise busy. Great times to post are during people's commute, their lunch break, or any other time when they can't sit down and read reams of information.
Contests
Contests are a classic way to get leads and with good reason. Clients love the idea of getting a special deal or getting something for free. The cost of giving away free products or services is usually much lower than the benefits you'll generate. Just make sure that you are advertising to the right type of people. This means doing market research beforehand and making sure that the prize for your competition is suitable. Maybe it could be one of your products or an introductory rate to your service. Better yet, doing competitions online can help you access a huge potential client base.
Summary
There are plenty of ways to generate leads, but the most important is to think about how to reach people in the modern age. Much of marketing is done online, so you'll need to reach out to people here using audio content, emails, and more. Don't ignore the huge possibility of in-person networking and make sure that people you meet remember your company's name with swag and business cards.
You may also like: Qualities That Best Lead Generation People Tend To Have To Help Entrepreneurs In Achieving Their Goals
Image source: Shutterstock.com