Click here to get this post in PDF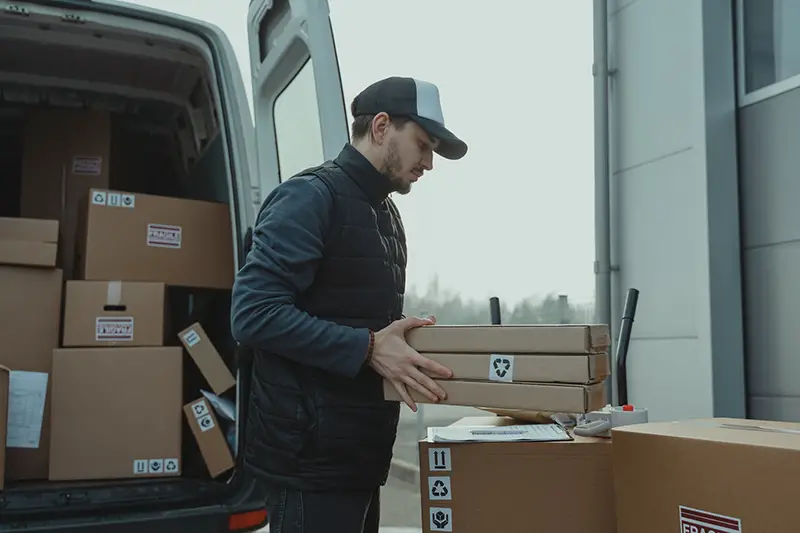 If you love driving and aren't bothered by traffic in the City, starting a courier business in London might be just the thing for you. Although it sounds fairly straightforward, there are a few important steps you must take before you can begin marketing your new service. Here is some of what you should know.
Begin with the Type of Service You'd Like to Provide
Bear in mind that the type of courier service you are seeking to provide begins with the most basic consideration. Do you want to offer same-day or next-day service? Typically, a service providing delivery on the same day fetches a higher price than second day delivery. Also, you may want to consider limiting the kinds of materials you will be transporting. For example, some courier services transport only documents, while others carry medical products and biohazards. Once you've decided on exactly what you wish to transport and your range of delivery, and you have set a projected pay scale, it's time to register your business, get all the legalities seen, and then marketing can begin.
The Type of Vehicle to Be Determined By Services Rendered
While you can register your business entity the moment you decide what kind of courier service you'd like to provide and have settled on a name and the locations you will serve, you can't buy insurance until all that has been determined. Yes, commercial auto insurance is a must, but will you be buying or leasing a vehicle? If you aren't familiar with the leasing process, there is some great information on the LV ElectriX website. You can't lease a vehicle from them, but they are happy to provide you with all the information you need on what leasing consists of. In fact, leasing a vehicle to be used for your business makes sense because you won't want to be putting miles along with wear and tear on the family car.
Setting Your Days and Hours of Operation
Setting realistic hours of operation is important if you have just one vehicle in the beginning with you as the sole driver. In time, you may want to add vehicles and drivers to your fleet, but in the beginning, your one vehicle would probably be sufficient. While you would like to offer evening hours, is this realistic? You may also wish only to provide weekday hours in the beginning when most businesses are open. Some kinds of courier services may do well dispatching vehicles in the evening, but it will almost always be slow during those hours.
Marketing Your New Courier Startup
Specific niches such as transporting hazardous goods would do well to advertise more conventionally, along with digital marketing. You would probably want to advertise online, set up a Google Local account and launch an email marketing scheme to the market you've identified as likely to need your services. For example, if you've elected to handle documents primarily, you might initially target solicitors and doctors. Solicitors usually need transporting documents because of the hard copy documents provided by the courts. With that said, literally any kind of business that requires signed hard copies, such as a real estate brokerage, would be good businesses to target in your marketing strategy.
The Importance of Insurance
Of course, you will need automobile insurance, but that isn't the only kind of coverage you should purchase. It would be in your best interests to carry small business insurance as well, simply because every loss may not result from an accident or vehicle theft. You may want to consider buying professional liability insurance in addition to the other policies you will carry. When it comes to insurance, more is always better.
Other than having a good driving record and handling city driving well, there is very little you need to know when starting a courier service. However, you may need a commercial driver's license, especially if you carry goods over a certain weight. The best thing to do when researching what kind of driver's licence you need in the UK would be to check the government portal. Once again, just like the type of vehicle you need to operate specific courier services, the type of licence you have is equally important. One ticket can run into several hundred pounds, and that is not something you can claim as a business lost on your tax forms. 
Take the time to see to all the legalities before hitting the road with your very first delivery so that you can be assured you will not be slapped with a ticket or some other infraction. Safety is your chief priority.
You may also like: Common Mistakes To Avoid When Choosing Courier Services
Image source: Pexels.com