Click here to get this post in PDF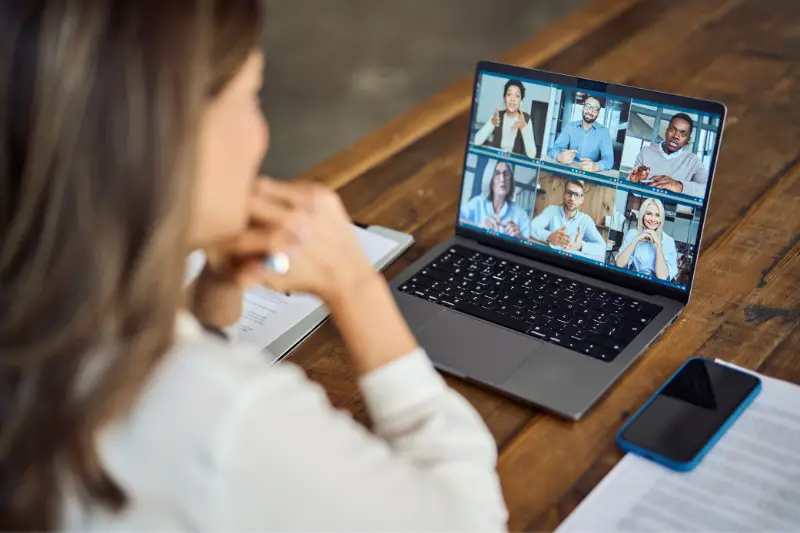 Managing remote teams was one of the biggest challenges for managers and leaders in 2020.
A lot of the issues remote workspaces are facing are likely to continue throughout 2021, which is why it's time we continue this conversation.
In this blog post, we'll be talking about the key considerations when managing remote sales teams.
Productivity
Team leaders and managers should take the time to understand and evaluate their team's motivation and engagement in a remote work setting.
Switching to a remote can greatly improve the motivation of workers to deliver top results from the comfort of their homes.
When working remotely, employees don't have the usual office distractions and can focus on the tasks at hand.
You'd be surprised how motivated workers can get when their workspace becomes homely.
Consider remote working as a unique opportunity to create a self-driven, autonomous workforce.
In the new setting, employees have to pay more attention to self-organizing instead of being supervised and coached all the time.
After getting used to it, remote workers become self-starting and more productive than in a typical office workspace.
According to a survey by FlexJobs, 65% of respondents claim to be more productive in their home offices than traditional office spaces.
A change of dynamics can be very beneficial for worker productivity, especially if the new environment suits the needs of workers better than the old one. Remote work might be just the productivity booster you needed to engage your employees.
Managing a remote team isn't easy, but if your team can make it work, it pays off in spades.
Task Assignment and Tracking
Task assignment is one of the biggest challenges when managing a remote sales team. Thankfully, there are some outstanding tradeoffs to assigning tasks to a remote workforce.
An effective remote sales team has mastered the art of tracking task performance.
Having a proven way of tracking the task progression of every team member is a must for every successful remote sales team.
By doing so, you can plan ahead and move from a hectic, busy office to a productive, focused setting where you can improve—and track your progress.
Working remotely enables you to set expectations and outcomes differently than in an office setting.
Since you're no longer all physically present in the same space, the emphasis is set on defining expectations and desired outcomes.
As a matter of fact, when priorities are set clearly, sellers are encouraged to reach them, which translates into great business results.
Here's a key stat to back that claim.
Gallup's poll of German workers has revealed that 38% of them feel engaged and are oriented towards increasing their performance once management sets clear priorities for them.
A remote dynamic is great for that because, in order to deliver top results, task tracking must be seamless.
Making a switch to remote might just be the thing to foster better ways of tracking progress in your team.
Task assignment and tracking are without a doubt crucial considerations for managing a remote sales team.
Team Communication Tools
A team that doesn't communicate can't possibly achieve stark performance, especially when it comes to reaching ambitious sales targets.
The ideal communication tool for your team should enable every member to be available all the time and keep communication channels organized.
A tidy communication channel has both 1-on-1 and team-wide communication features, as well as voice, video, and chat capabilities.
Managing a sales team is near impossible without the right tools for the job.
Keep in mind that using communication tools can actually be less disruptive than traditional office communication.
Your employees can always mute notifications on tools or get back to messages after completing the task at hand, unlike when somebody barges in their office and starts a conversation.
To remote teams, communication tools are a highly-effective non-disruptive solution.
There are many communication tools available for remote teams, so it might seem overwhelming for leaders to pick one.
Luckily, we have some tips for choosing the right one for your team:
read communication tool reviews from other team leaders
ask your team if they prefer a specific tool
prioritize which features are most important—chat, calls, or video calls?
opt for free or paid tools
Only you can tell which communication tool works best for your team.
However, having a reliable tool is essential to keeping your team connected and talking to each other.
Remote Education Possibilities
With remote work come great opportunities for remote education.
Using communication tools, you can instruct sales members in real-time. Thanks to the amazing online features, you can deliver outstanding workspace education experiences without missing a beat.
Simply schedule a set amount of time in the daily agenda to cover whatever you need to teach your employees.
Remote education allows you to set up lessons in advance and track their progression.
If you take the time to prep lessons and materials, you can automate a better part of your employee's professional development.
By doing so, you'll have a set-up education system your employees can use, and it'll actually require less time than your traditional office workshops.
That's quite the timesaver, isn't it?
For example, imagine having to spend one or more days per week training your new sales prospects.
You'd have to go through all the procedures and explain everything in person as they're sitting next to your desk.
With their lessons and exercises ready, you can send them all the materials, track their progress and check up on them on a weekly basis.
This way, your team members will be ready to lock their first sales without you having to babysit them.
When managing a remote sales team, take full advantage of remote education possibilities so you can train the best sales professionals for your business.
Unified Systems for Customer Interactions
Making sure that everyone is using the same systems for customer interactions and management is not optional for remote teams.
When different sales reps talk to the same customer, they need to have access to customer data and past interactions.
Having these things available to them is necessary to close the sale.
Only when sales reps have a complete understanding of their prospects, their respective needs, and specifics, can they be as successful.
If every team member is using the same systems for customer interactions you'll have an established workflow for customer management.
As a matter of fact, your customer relationship management (CRM) system is one of the key tools for supercharging your sales.
Makes sense, right? Everybody should be acquainted with using the same tools, so you're all on the same page with every customer.
A report by SuperOffice has found that the overall usage of customer management systems has grown from 56 to 74% in 2019.
Other companies understand that, in order to increase their sales, they have to adopt solutions for managing client data so that's accessible to every team member.
It's clear that unified systems for customer interactions are part of a successful sales team toolkit.
You would do well for your sales team to secure a unified solution for customer interactions.
Back to You
We've talked about the key considerations that every manager of a sales team has in the back of their mind.
What do you think? Are there other things you should consider for managing remote teams?
Making a jump to remote work remains a major challenge for most teams, but keeping your eye on what's important helps make the transition.
You may also like: Working from home: How to keep your place clutter-free
Image source: stock.adobe.com
About the Author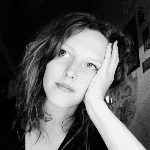 Ashley Wilson is a digital nomad and writer for hire, specialized in business and tech topics. In her self-care time, she practices yoga via Youtube. She has been known to reference movies in casual conversation and enjoys trying out new food. You can get in touch with Ashley via Twitter.