Click here to get this post in PDF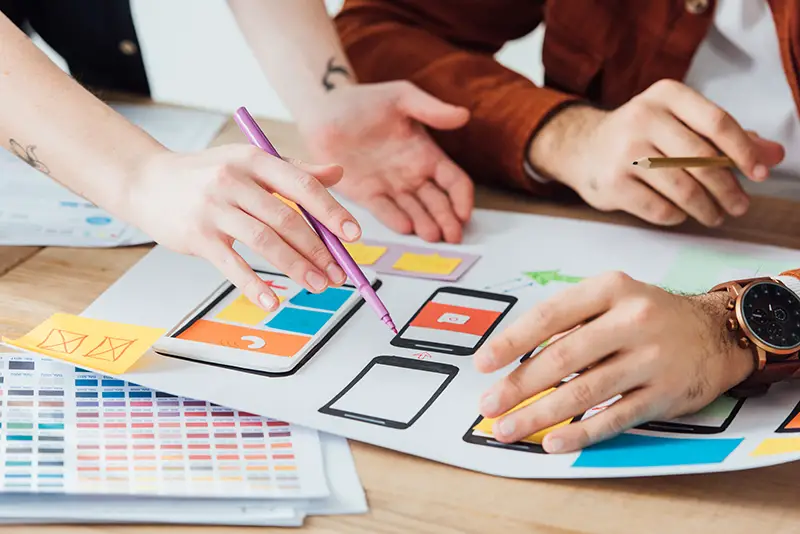 Proper UX design turns your products into valuable tools for winning new audiences and keeping existing ones. It ultimately results in better ROI for your business.
A UX agency with extensive industry exposure will know how to tailor their designs to the needs of different industries or audience types. Ask them about their design processes, and see whether they have personas or user journeys created for the projects they work on.
Cost-Effectiveness
While it is excellent to have in-house designers, especially for long-term goals, they can be expensive. Hiring a UX agency is more cost-effective, especially when you need to solve a problem quickly and don't have a long-term goal.
Full-time salaried designers can suffer from burnout. Working on the same types of projects day after day can make a designer lose their creativity and inspiration. It is not suitable for them or for the company they work for.
Agencies have industry exposure and use proven processes to work faster. They can deliver a product that adds value to your business and wins you, new clients. Moreover, if you hire a reputable design agency, they can provide future advice to help you grow your company.
Expertise
When hiring a UX agency, you get access to a wide range of expertise that you wouldn't usually be able to afford with an in-house team. Agencies are staffed with experts skilled in their craft and have years of experience designing user-friendly products that work across all devices.
Additionally, UX agencies have extensive industry exposure, giving them a broader understanding of what clients seek in their products. It is valuable when building a product that users will enjoy and want to use again.
Time-Saving
Whether it's the product itself or the website, a good user experience can help your business. And as time passes, you risk losing customers to competitors who provide a better digital experience.
Having the right design team can help your company save valuable time. Agencies can work efficiently and produce results fast, saving you the time it takes to find, train, and manage new employees.
In addition, agencies often have experience working with various clients and are familiar with different project needs and requirements. It can also save you the hassle of finding a suitable in-house designer and supporting their growth within your organization. This process can be a months-long endeavor in itself. Outsourcing your UI/UX design can help you save time and resources and start seeing an ROI sooner.
Flexibility
Because agencies are used to working on various projects with many clients simultaneously, they are more flexible regarding time management. They can meet deadlines without compromising on quality.
In contrast, in-house designers often adhere to the boundaries of a fixed-price contract, which may only sometimes leave room for unforeseen challenges that can come up during design processes.
Agencies also have a wider pool of hidden talent that they can draw from. It allows them to offer various project pricing structures to suit different budgets. For example, they can charge per hour or on a fixed-price basis. They can also use time-tracking tools to ensure their designers' hours are accounted for accurately.
Impact
Hiring design agencies that can get started right away is essential if you're developing a product that must soon produce measurable ROI. Because they're used to working with tight deadlines, good agencies can work much faster than in-house design teams.
Agencies can also provide valuable research insights that help your internal team make impactful business decisions based on real-world data. It enables you to avoid making costly mistakes and ensures your customers receive a high-quality user experience when interacting with your product or website. It is crucial to building brand loyalty and attracting new customers. As a result, your business will grow, and you'll see an increase in revenue. A proper UX can turn your product into a marketing tool to attract and retain clients.
You may also like: Running a Small Business; Benefits of Working with a Webdesign Agency
Image source: Depositphotos.com