Click here to get this post in PDF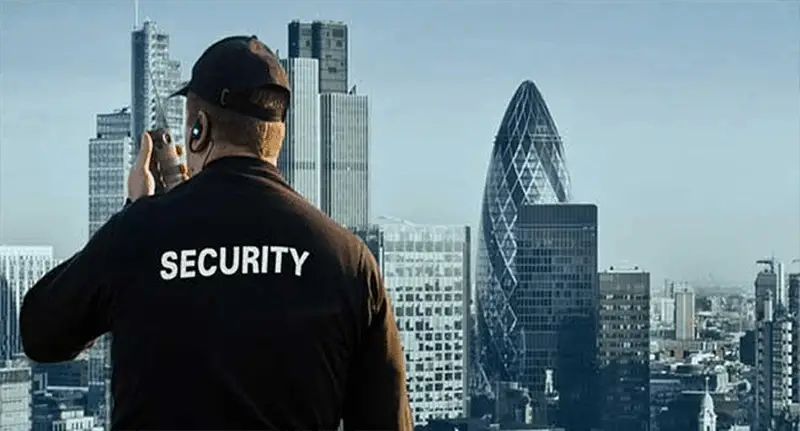 Here are the uncomfortable statistics that will give business owners sleepless nights: 50% of all commercial real estate suffers criminal damage or theft during their lifetime. Your business space is the main target of thieves and criminals.
This is not surprising. Companies make money. They generate profits, which means they most likely contain valuable items. Unfortunately, some unscrupulous people want to acquire their physical resources. The loss of such property can be a serious blow. This affects not only insurance premiums and can lead to significant financial burdens, but theft or damage can cause a significant slowdown in business or even damage to the customer relationship.  So, what can a business do to ensure their valuables are not carted away by thieves?
Increase your security
What prevents criminals from robbing your business? According to previous perpetrators, it is the deterrent factor that really works. Most offences involve risk versus reward calculations. If the company's security is too risky for potential rewards, criminals will look elsewhere. Improving corporate security ensures that you have active deterrents to prevent the entry of criminals. This includes:
Intelligent locks and access control
CCTV Cameras
Alarm systems
Security lights
The physical presence of a personal bodyguard
Nail everything
Most criminals are opportunistic. They see the chance to catch a quick dollar and take it. High-quality security equipment, such as cameras and alarms, can help fend off potential hijackers, but sometimes that's not enough. For instance, when a thief gains access to your office to steal goods, he does so with the intention of quick entry and exit. Under these circumstances, they will try to find only the easiest items to remove. Cameras are rolling, alarms are howling, and they don't want to spend too much time hanging around. What they do is grab the easiest and available valuable and escape.
In this case, it's worth nailing your valuables down. This can literally mean nailing items. Attaching brackets to computers and attaching them to desks prevents thieves and lifting them. However, nails may not always be involved.  You can also lock your workspace, making sure that all valuables in the rooms, such as desk drawers are kept and then closed. If the items are too large, attach them to other areas of the property with padlocks or chains.
Secure valuables in safes
Not every criminal will be deterred by good security measures and not everyone who can bypass these measures will have problems with stealing nailed down items. Although these protection methods can cause more problems than most are worth, they do not offer a full answer to the theft problem.
You need to go a step further. To really sleep well at night, you need to know that a criminal who intentionally intends to access your property with tools and equipment will still be unable to hold your valuable resources in his hands.
Business safes offer the last and decisive protection line. Storing valuable items in safes prevents criminals from removing the most important assets you have from all other security details. It could be files and documents, cash, consumables or valuable stock.
Given the role of safes in Hollywood movies and cheap hotel rooms, there is a degree of distrust.
However, safes can be the best protection method companies can use when it comes to protecting their property. Safes like those made by Safe Store Containers come complete with various and often multiple access methods, from a combination of numbers to biometric scans that can hardly be opened by force and – if properly secured – cannot be removed from business rooms, using a safe can ensure that your valuables stay safe.
Hide or move objects to another location
Sometimes the simplest options are the best. A thief cannot steal what he cannot find or see. Look for a suitable hideout for small and valuable items that you cannot store in a safe or leave for any reason.
Hidden storage in a desk drawer, under a seat, in an archive or behind books in a bookcase are just a few examples.
If deleting objects from your website is one possible way, you can increase security by keeping them with you. This includes important files, laptops, USB devices, and smart devices. However, it is important to comply with insurance policies and data protection laws as a violation of the rules of conduct or laws or regulations, avoid measures that may lead to worse problems than burglary.
Wrapping up
All in all, it is important to show due diligence. Most times, offices get burgled either as a result of the carelessness of those responsible for securing the office or with the help of an insider. Ensuring you have reliable, trustworthy employees, as well as an effective security unit or system, will go a long way in keeping your office space secure.
Also read: 3 Ways CCTV Can Pay for Itself in a Business