Click here to get this post in PDF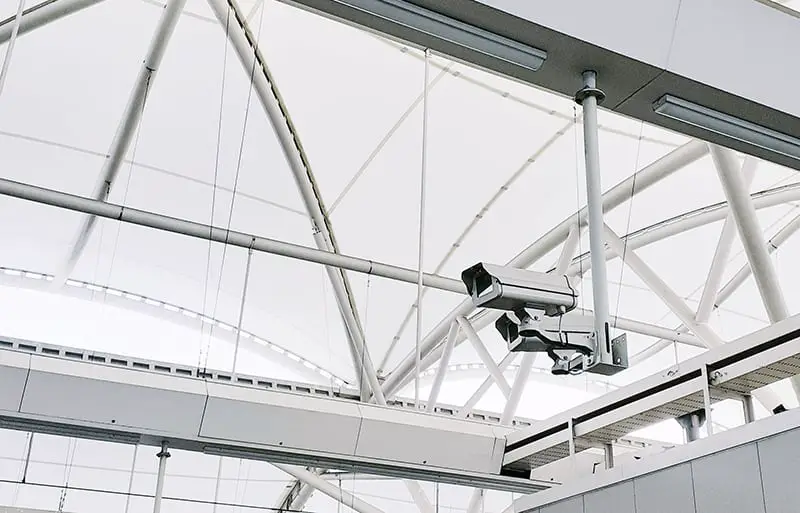 Every business can benefit in some way from a CCTV system. This includes offices, warehouses, builder's yards and shops.
While a CCTV system is a fairly affordable investment, the system can actually pay for itself in a business setting. This is because over the period of time the system is installed, it can help save shops huge sums of money.
Read on to find out more about the three ways this can happen.
Health and Safety
In any business, it can only take one accident for a business setting to be left with a major financial issue. Whether it's a staff member being injured and seeking legal action, or just the absence causing a loss in money. Meanwhile, having a CCTV system installed can help stop any incidents occurring on the premises because the surveillance can both identify hazards – such as a spillage on the floor – before an individual is hurt and it can act as evidence to show what exactly happened.
Over time, quick-acting and picking up on hazards and incidents around the workplace can easily justify the price of cameras.
Another major threat to your worker's health and safety is workplace bullying. If you do not deal with this promptly, it can quickly reduce productivity and morale and increase absenteeism and employee turnover. CCTV is an easy way to make your employees feel more secure. Knowing that in the case of an incident, everything is recorded, and the perpetrators will be dealt with accordingly will make all the difference.
Productivity
Staff's wages can be one of the biggest outgoings in any workplace, so it's important that all staff are working hard and pulling their weight to earn their hourly rate.
CCTV cameras around the office will detect those who lack in productivity. Video footage of activities such as employee's computer usage can help business owners and managers work out how much time employees spend working. Monitoring the footage may reveal that employees spend an alarming amount of their day using Facebook and shopping online, giving management a good reason to take action.
Installing CCTV cameras and notifying your employees that they are being recorded, will help a lot in making sure that they perform all of their duties, properly. While letting your employees know that their work is being continuously recorded and monitored could be seen as counterintuitive when you are trying to capture a lack of productivity, it could give employees a chance to be more productive and show they are responsible in the office.
The results of the CCTV evidence will allow employees to either be re-trained for purposes of productivity or if needed, replaced. This process stops money needlessly being wasted on untrained or inadequate staff.
Security
This is one of the most important reasons to invest in a CCTV surveillance system. CCTV does not just catch crimes being committed; it also prevents them altogether. Any would-be thieves who have their eye on stealing stock will very likely be deterred by the sight of cameras watching their every move. Once any business eliminates the chance of stock being stolen, they could lead to great amounts of profit.
A reliable, professionally fitted CCTV system is a vital investment for any business. With so many threats out there, it can be hard to ensure that your business is protected against them all. However, when you choose to have a CCTV system from a reliable company, such as Brunel Fire and Security – Leading provider of CCTV Cameras Bristol, you can keep both your customers and your staff protected.
You may also like: 5 Reasons Why Security Systems Are Important for Businesses