Click here to get this post in PDF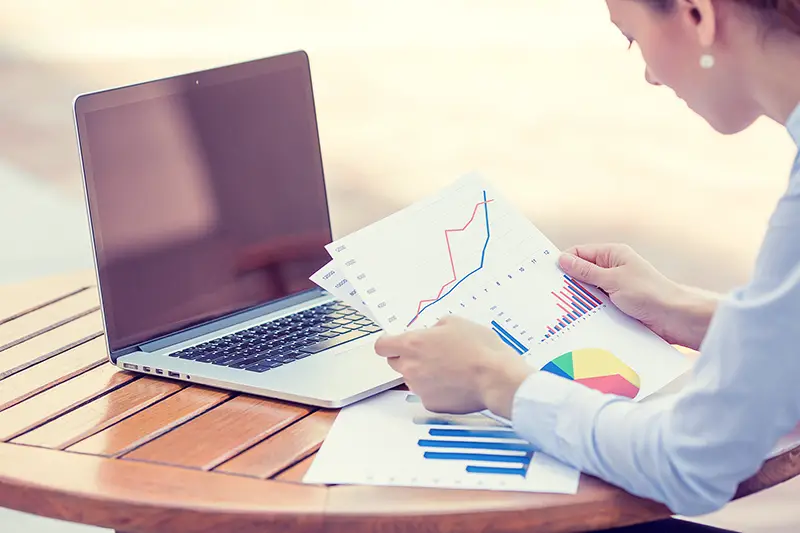 Running your own business means juggling your finances. If you've got a head for numbers, you may find this side easy, but many people struggle with it. One of the main issues that small and new businesses come across is cashflow. Even if you're busy most of the time, you may find there are times when it's hard to cover bills or pay for materials, as you don't have enough in the bank. This can be because you're having cashflow issues, so here's how you can ensure this doesn't happen to you.
Consider getting an accountant
One of the best ways to sort out your cashflow problems is to consider using an accountant. An accountant can help your business in many ways, including:
Keeping track of your finances
Making sure you're not overpaying your taxes
Setting out your finances in ways you can understand
Ensuring things are organised and easy to access
Most small businesses start off doing their own finances, but as you grow, it's best to look for an accountant who specialises in small businesses, as the investment can be worth it. Whether it is looking after brewery cashflow or the cashflow for a pet shop, accountants can help to keep the business finances flowing.
Consider borrowing to tide you over
Short-term borrowing, if used wisely, can potentially solve cash flow problems. It's not ideal and is the last resort, but it can help you stay on track. Consider looking for unsecured business loans that can be paid off in the short term. This will help you to inject money into your business when you need it, for example, when you need new tools and equipment, and once your cashflow problems are over, you can then pay it back quickly and without penalty. In addition, borrowing in the short term means you don't pay a lot of interest over time.
Make the most of generous terms
When invoices from your suppliers come in, you're likely to pay them quickly so that you can stay in good standing. However, most suppliers won't expect payment straight away. This means you're paying them too early, when the money could count towards your cashflow. Look at the terms on each invoice and pay them as stated. For example, if there are 28-day payment terms, you have nearly a month to get payment to your supplier, so make the most of it.
Politely chase payments
On the flip side, you also want your own clients to pay you as quickly as possible to create cashflow. It's important to agree favourable terms when a new client signs up for your service or buys a product from you. Money upfront is best, or you may want a deposit to have the money for materials and labour. If you do give people credit and invoice them after delivery, make sure you ask for the money within a short window of time, such as five days, so you aren't out of pocket.
Some small businesses may find that their clients get a little cheeky and perhaps take longer than usual to pay. Politely but proactively, chasing payments is the best thing to do in this situation. You need to ensure that you keep the relationship intact while also getting your money. At times, you may find you have non-paying clients, which can be a real nuisance. In these situations, you should consider bringing legal action in a small claims court or similar so that you can get the cashflow situation moving again.
Keep excellent client relationships
The best way to ensure a steady income is to have regular clients who you can work with over and over. Excellent client relationships are key to a successful business and retaining the clients you love is a much better strategy than trying to find new ones all the time. Make sure you nurture your client relationships and keep in touch regularly so they're more likely to become long-term clients. 
Check your expenses
Finally, it's worth reviewing how much you pay your suppliers and whether you can cut this expense. You may well be spending too much on certain supplies, and being a loyal customer might not be paying off. You should consider whether you would be better off going to the competition and saving money. Of course, efficiency is still important, so don't go with a supplier who you worry won't deliver on time. If you love your current suppliers, consider renegotiating with them to get a better deal.
Getting cashflow in place isn't easy, and most businesses will have times when their bank balance looks low. There are ways you can improve cashflow, but it's all about getting money in fast and being extremely careful about how you spend it. Once your business gets to a certain size, you may want to hire a financial advisor such as an accountant to look at your books, as they'll ensure your company is running efficiently and can take you to the next level. 
You may also like: Fuelled Adds An Important String To The SME Business Cash Flow Bow
Image source: Shutterstock.com