Click here to get this post in PDF
Landing your dream job can seem like an impossible task. So how can you make yourself stand out with so many other qualified candidates? The competition is fierce, but you can set yourself up for success with the right strategy and approach. Here are some tips to help you get ahead in your job hunt.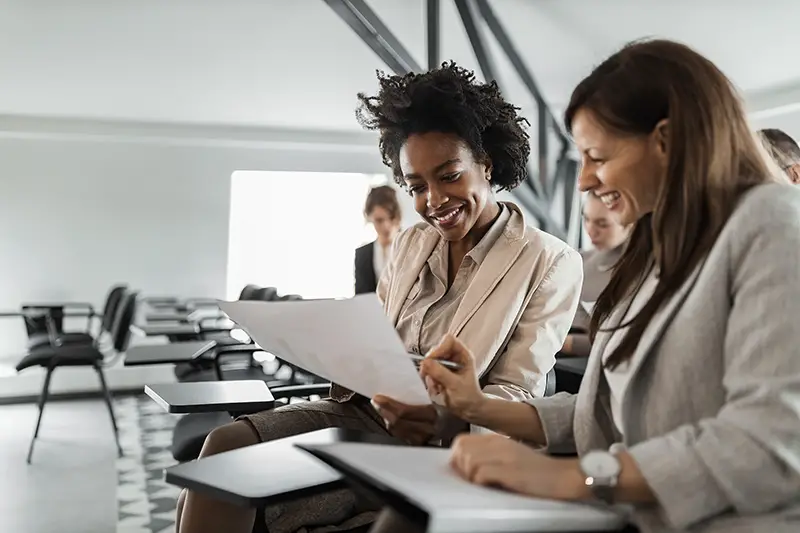 1) Research The Company And Position Before Applying
When you apply for a job, the hiring manager wants to know that you are genuinely interested in the position and the company. One way to show your interest is by doing your research before applying. Learn about the company's history, products or services, and current goals and objectives. You should also read up on the position and ensure you are familiar with the duties and responsibilities. This will show the hiring manager that you have taken the time to learn about the company and that you are serious about joining their team.
2) Tailor Your Resume And Cover Letter To The Company And Position
One of job seekers' biggest mistakes is sending out generic resumes and cover letters. Each company is different, and each position has its own requirements. So if you want to stand out from the competition, you need to tailor your resume and cover letter specifically to each company and position. Make sure you highlight your skills and experience relevant to the company and position and mention any accomplishments that would be of interest to the hiring manager.
3) Networking Is Key
Networking is one of the best ways to find a job, especially in today's competitive job market. Attend industry events, meet with former colleagues or classmates, or reach out to people you know who work at the company you're interested in. Whether you are looking for truck driver jobs or positions in other industries, networking is a great way to get your foot in the door. The more people you talk to, the more opportunities you will find. And don't forget to ask for help! People are usually happy to give advice or put in a good word for you.
4) Be Prepared For Interviews
Interviews can be nerve-wracking, but they can also be successful if you are prepared. Make sure you know what the company is looking for in a candidate, and practice answering common interview questions. Dress appropriately for the interview and arrive on time. Bring copies of your resume and references with you, and always be polite and respectful to everyone you meet.
5) Follow Up After The Interview
After the interview, make sure to send a thank-you note to the interviewer. This is a great way to show your appreciation for their time and help you stay fresh in their mind. You should also follow up with a phone call or email if you haven't heard back from the company within a few weeks. Following up shows that you are still interested in the position and that you are willing to go the extra mile.
Landing your dream job takes hard work and dedication, but it is possible. With these tips, you can get ahead of the competition and put yourself in a strong position to be hired. So don't give up – keep searching and networking, and eventually, you will find the perfect job for you.
You may also like: How to Get a Good Job
Image source: Shutterstock.com