Click here to get this post in PDF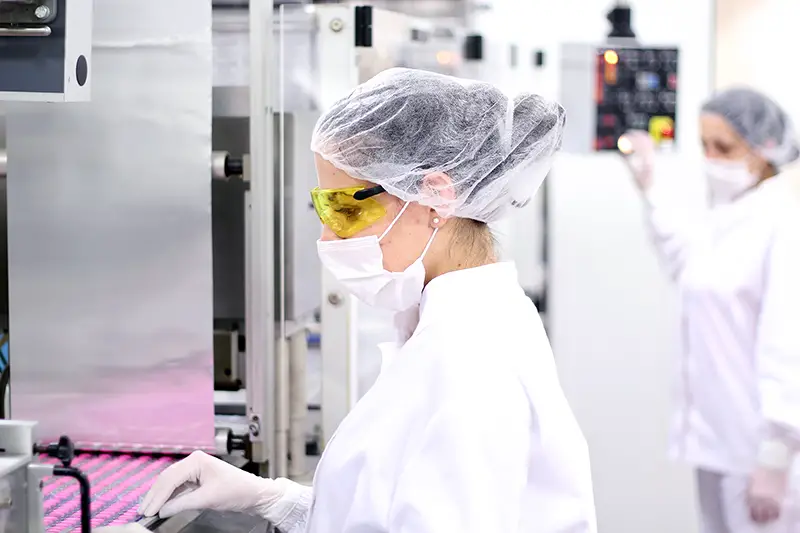 The pharmaceutical industry offers many different career opportunities within the production side of the business. Although pharmaceutical sales representatives are the most visible to the public, the industry employs various professionals in laboratories and production facilities. Because solvent chemicals play a role in pharmaceutical plants, some workers will handle chemicals and interact with solvent recovery systems. As an alternative to paying to dispose of used solvents, specialty companies provide solvent recovery systems for your in-house needs. Production technicians are the most likely to have direct contact with industrial solvent recycling systems.
Pharmaceutical Manufacturing Technician Work Duties
People who pursue a career at a pharmaceutical plant often end up as manufacturing technicians if they have university degrees in chemical engineering, computer hardware technology, or biomedical technology. They conduct tests on machinery to confirm that they are working properly.
Once a batch of drugs goes into production, a technician monitors the equipment throughout the process. This equipment also requires regular maintenance and cleaning that technicians will oversee. Solvents are used both during the formulation of drugs and for cleaning equipment between batches. For this reason, technicians are likely to encounter solvent distillation systems.
Quality Control Inspector Work Duties
Because precision is of the utmost importance when manufacturing medicines, pharmaceutical plants employ quality control inspectors. These people usually have a bachelor's degree in industrial production. They inspect almost every aspect of the production process, including the machinery and the ingredients.
These professionals continually test finished pharmaceuticals to confirm that the drug formulations are correct and the drugs have not been compromised or adulterated in some way. They work in conjunction with regulators to ensure compliance with consumer safety standards.
Pharmaceutical Compliance Officer Work Duties
While inspectors manage the purity of drugs on the production line, compliance officers oversee adherence to all pertinent FDA regulations. Prior to starting production of a drug, a compliance officer obtains the proper permits and licenses to manufacture the substance. A bachelor's degree in health law is needed to hold this position.
Material Scientist Work Duties
Detailed studies must be completed when developing a drug formula to select the best ingredients. A pharmaceutical material scientist accomplishes this by examining how different substances react with each other. They do this work within production plants and at specialized testing labs.
Not only do these scientists concern themselves with finding ingredients that perform well they also consider how the materials function within the production process. They continually look for ways to refine materials so that they yield a quality pharmaceutical and promote an efficient production process.
The Role Of Solvents In The Pharmaceutical Industry
Pharmaceutical companies work with many raw ingredients because they make so many different drugs, including antibiotics, antidepressants, and blood pressure medication. Solvents make it possible to blend ingredients and strip out impurities that result from chemical reactions. In this way, solvents enable manufacturers to mix drugs of consistent quality and purity.
Because a pharmaceutical plant will use solvents in many pieces of equipment, this means that the plant must deal with waste solvents soiled by production processes. To control the expense of continually buying virgin solvent and disposing of waste solvent, plant managers have the option of installing solvent distillers.
The process of solvent distillation heats dirty solvent and collects the fumes to produce recycled solvent. A small amount of waste is left in the distiller each time. This leftover substance cuts down considerably on the amount of waste that a plant has to dispose of. The reclaimed solvents can be used again within the production system and thereby reduce expenditures on fresh chemicals.
You may also like: How Manufacturing Industry Can Stay A Step Of Workplace Hazards
Image source: Shutterstock.com