Click here to get this post in PDF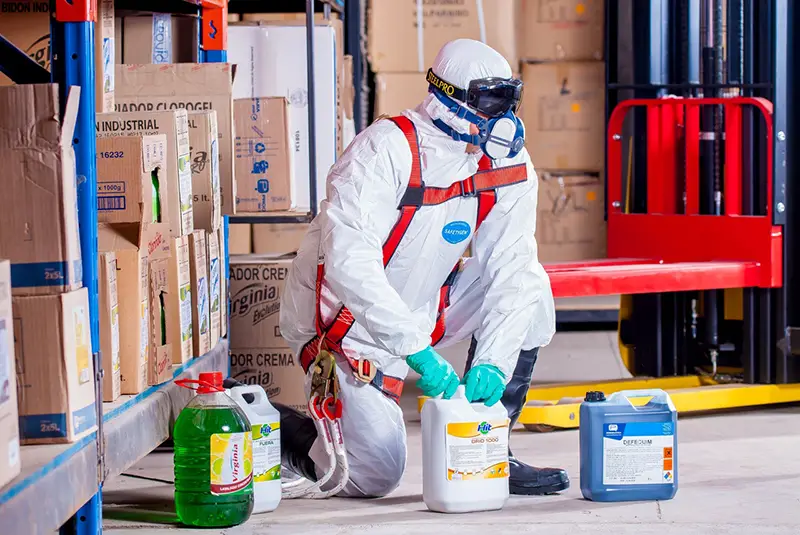 Workplace hazards are a prime concern for the manufacturing industry because it is an accident-prone domain. Most industries use complex machinery and dangerous chemicals, while the processes are complex, and human error is probable. Managers and owners need to curb accidents because these can endanger life and property, disrupt operations, and cause financial and reputational damage to the business. The best approach would be to stay a step ahead of the hazards so that you can avoid them in the first place. Here are some measures that can set you on the right track.
Create and follow safety checklists
The prevailing risks in the industry are well-known. So, it is easy to create a checklist based on past experiences and proactive planning. Share this inspection checklist with every member on the floor and ensure that they follow it diligently every day and all the time. The practice can go a long way in curbing human errors and preventing accidents because there is always a chance that people may miss a critical step that affects plant safety.
Encourage risk reporting
Workers on the industrial floor are the first people to notice a risk factor, but they often tend to overlook it. At times, they may avoid reporting because of apprehensions. Encourage them and educate them about the value of risk reporting. Create an open line of communication between the workers and the management to ensure that such critical information is never missed or lost. Take quick action to mitigate the risks once reported.
Have the right tools and equipment in place
Outdated or mismatched tools and equipment are a leading cause of workplace injuries in industrial settings. Reviewing your equipment and replacing the ones that match the requirements can go a long way in addressing hazards. When it comes to critical processes like transferring chemicals safely, ensure that you have ones that match the requisite safety standards. Ensure that operators have the right kind of training to handle the tools and equipment properly.
Mandate safety gear
Some industries require people to work in dangerous conditions, such as exposure to toxic materials, operating with heavy objects and machinery, and working in cluttered spaces. The risks of explosions, fires, electrocution, and falls may run high. Mandating safety gear for your employees can cut down the risk and prevent accidents and injuries. It is the managers' responsibility to make sure that every worker uses the requisite safety gear at all times.
Create a culture of safety
Creating a culture that prioritizes employee safety and well-being is the need of the hour in industries and all other kinds of businesses. Training and awareness make all the difference. Also, you need to invest in regular safety audits and preventive actions to address the potential risk factors. Every person in the workplace needs to feel responsible for the safety of others.
Workplace hazards aren't completely avoidable, but a proactive approach can minimize the risk to a considerable extent. Going the extra mile with safety measures can save your business from a great deal of trouble in the long run.
Also read: UK electrical safety: Here's what business owners must know
Image source: Pexels.com