Click here to get this post in PDF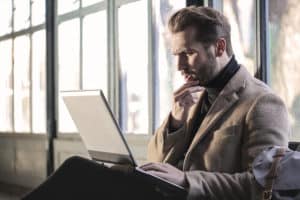 The great myth in business today is that sales organizations are Six Sigma-proof. That is, sales organizations are by definition immune from standardization because salespeople will not conform to a prescribed set of streamlined processes. The argument goes that in fact they should not even be asked to, or you will scare away the superstars who are comfortable with a maverick approach to their work. In other words, salespeople need to be coddled, not have their worlds interfered with, or they will flee to what they perceive as greener pastures. But it is a myth.

Six Sigma seeks to improve the quality of process outputs by finding and eliminating the deficiencies, inefficiencies, and defects in processes. It has been extremely successful particularly in manufacturing, but also in design, project management and even executive management. For the record, I am only talking about the principles—what Six Sigma represents—rather than a codified, black belt approach to perfecting the sales process.

During the recession, many companies focused on becoming lean and agile. This required not only trimming excesses but streamlining processes. This focus has continued as new technologies and IT innovations are rapidly allowing savvy users to accomplish almost anything.

So why should sales be exempt? It shouldn't. With a caveat!
And that is that sales can be lean and agile and follow a particular process if, and only if, that process can not only be shown to be good for the salesperson individually but actually proven to help sellers sell more efficiently and effectively. If the case can be made that the process can actually help sales or at least increase the time that can be dedicated to it, then salespeople worth their salt will follow it.
Pretty much every sales organization large or small recognizes that a CRM system should be fundamental to achieving consistency and efficiency and yet most CRMs with their topdown, convoluted designs cannot deliver a real "what's in it for me" to the salesperson.

So, if you are struggling to implement a CRM or drive acceptable adoption levels, then show how it not only provides visibility to the management (which doesn't impress a salesperson) but that it eliminates busywork and duplicative reporting for the salesperson. Show how it helps them stay focused and on task. Prove that if they follow the process they will be more successful.
This is why we at Pipeliner CRM have always built our system from a salesperson's perspective and why we recently introduced the ability to define sales actions and activities in each stage of a sales process. This is on top of providing alerts, document storage, collaboration tools and a host of quick views, all designed to make it easy and efficient for the sales rep to operate optimally. By taking all the guesswork and busywork away from the salesperson, we are allowing them to spend more time on selling and closing business and that does impress salespeople!
Especially given that studies show that over an hour of each salesperson's day is spent chasing and validating information internally within the organization (almost 6 hours lost per week!).
More and more the push is on for predictability when it comes to revenue forecasting which can only be achieved by greater levels of insight which CRMs can supply. Predictability is the Wall Street mantra. Project the numbers, but do not fail to meet those projections. Be predictable. And let's face it, businesses of any size live or die by how well they can predict revenue vs. expenses – missed forecasts often cause liquidity issues…

That's why sales are theoretically so difficult to manage. Mavericks are by definition unpredictable but if you can show them how a CRM like Pipeliner CRM can help to increase their selling time and reduce ad-hoc reporting and duplicative review calls with management, then you are another step down the road to a lean and agile sales organization.
You may also like: Different Levels of Six Sigma Certification