Click here to get this post in PDF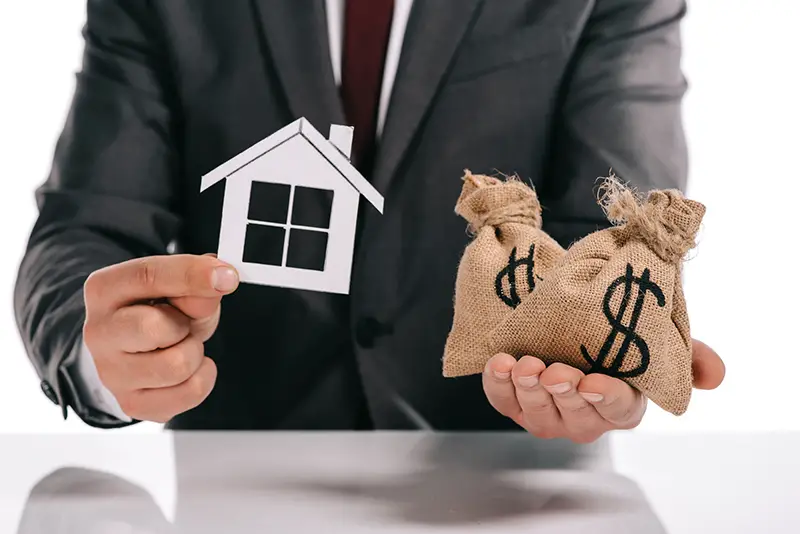 In recent years, investors have been turning their attention to the potentially lucrative world of commercial real estate. While it can be a daunting investment to make, it can also pay off in huge returns if done correctly. Here we will provide a comprehensive guide to investing in commercial real estate specifically for beginners.
What is Commercial Real Estate?
In simple terms, commercial real estate is any non-residential property used for business purposes. This can include offices, warehouses, apartment buildings, hotels, retail stores, etc. Unlike residential property, which is often bought and sold by individuals, businesses, and organizations, commercial real estate is typically owned and operated by corporate entities and generally has multiple tenants.
Why Invest in Commercial Real Estate?
There are various reasons why people choose to invest in commercial real estate. The most obvious one is the potential for a high return on investment. Different types of retail properties can produce a steady stream of income from things like rent payments and capital appreciation, compared to residential property, which relies heavily on the housing market. But it's also important to remember that the passive income and long-term gains that come with investing in commercial real estate are not guaranteed.
Another reason to invest in commercial real estate is the long-term potential for stability. Commercial real estate leases typically have longer terms than residential leases, so investors can often benefit from decades of steady, long-term income. Commercial real estate investors often have more control over their investments than residential property investors because they typically own and manage the full property directly, while residential property investors often deal with third-party management companies.
Commercial real estate can also be a great way to diversify your portfolio and hedge against the stock market's volatility. Because of its long-term nature, investing in commercial real estate can provide investors with a steady source of income and can often have less risk than stocks and other investments. Property experts like Walt Coulston make a big thing about portfolio diversification, so it's a good idea to listen to expert advice if you want your investments to be effective.
How to Get Started
Investing in commercial real estate for the first time can be intimidating but manageable with the right resources and guidance. Here are some tips to help you get started.
Research the Market: Before diving into the commercial real estate market, it's essential to understand the local market where you plan to invest. This means studying factors like the local economy, rental trends, zoning regulations, taxes, etc. It can also be helpful to keep up with news and industry trends to stay on top of what's happening in the real estate market.
Get Connected: Networking is key in commercial real estate. The more people you know in the industry, the better. You should consider joining real estate organizations or attending conferences and trade events to connect with other investors. You can also reach out to local property management companies and real estate investment trusts to ask questions and learn more about the industry.
Find the Right Property: Finding the right commercial property is often the most challenging part of the process for beginners. Taking your time and carefully researching each potential investment before committing to anything is essential. You should consider factors like location, the condition of the building, the type of tenant, the current market rate and more.
Secure Financing: Many investors opt for traditional financing options like bank loans or mortgage brokers. But it's important to shop around and consider alternative financing options, such as private money lenders or crowdfunding platforms. Once you decide on a financing option, get everything in writing and read through the terms and conditions thoroughly before signing.
Manage Your Property: Once you've purchased your property, you'll need to manage it properly to ensure it continues generating income. This can include screening tenants, collecting rent, managing finances, handling maintenance, etc. You can hire a property management company or do it yourself, but either way, it's crucial to stay on top of the management and ensure your property is running smoothly.
The Last Word
Investing in commercial real estate can be a lucrative opportunity, but it's essential to research and understand the risks involved. Remember to take your time and carefully consider each investment, and don't hesitate to reach out to other investors or financial professionals such as Money Management Today for advice. With the right resources and guidance, investing in commercial real estate can be a rewarding experience.
You may also like: How to Get Started with Owning Commercial Real Estate
Image source: Depositphotos.com