Click here to get this post in PDF
Working from home definitely has benefits, but staying productive can also be challenging when you're not in an office environment. One of the biggest challenges of working from home is creating a space that feels like an office. The following blog will provide tips for creating an effective home office space.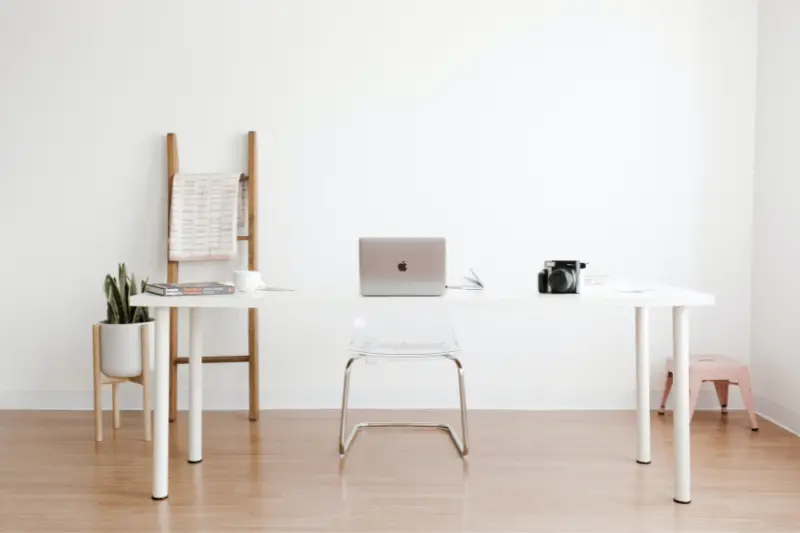 Put A Desk In Your Bedroom
If you have a spare bedroom that you can use as an office, excellent! But if you don't have an extra room to dedicate to your work, that's okay too. You can still create a functional and stylish home office by putting a desk in your bedroom. Just make sure to choose a desk that fits the style of your room and doesn't make it feel too cluttered.
Another benefit of putting a desk in your bedroom is that it allows you to keep your work and personal life separate. For example, when you're done working for the day, you can close the door to your bedroom and forget about work until the following day.
If you have young children, this can also be an excellent way to create separation between work and home life. For example, putting a desk in your bedroom will help you create a space where you can focus on work without being interrupted by your kids.
Shipping Container Offices
If you're looking for something a little more unique, consider using shipping containers as your office space. You can often find these containers for relatively cheap, and they can be modified to fit your specific needs. Shipping container offices are also eco-friendly, as they're made from recycled materials.
Another great thing about a shipping container office is that they can be placed just about anywhere. If you have a large backyard, you could place one there. Or, if you live in a more urban area, you could put one on your roof or even in an alleyway.
Convert Your Basement
If you have a basement, you're in luck! Basements make excellent home offices because they're usually separate from the rest of the house. This means that you won't be distracted by family members or other noise when you're trying to work.
Another benefit of using your basement as an office is that it's often more affordable to heat and cool than the rest of the house. So, this can be a great way to save money on your energy bills if you live in an area with extreme temperatures.
If you don't have a basement, don't worry! You can still create a cosy and comfortable home office in another part of your house. Just make sure to choose a quiet spot where you won't be disturbed.
In conclusion, many interesting ways to create an office at home exist. Just make sure to choose the best method for you and your family. By following these tips, you'll be well on your way to creating a functional and stylish home office space.
You may also like: 5 Ways to Set up Your Home Office
Image source: Pexels.com