Click here to get this post in PDF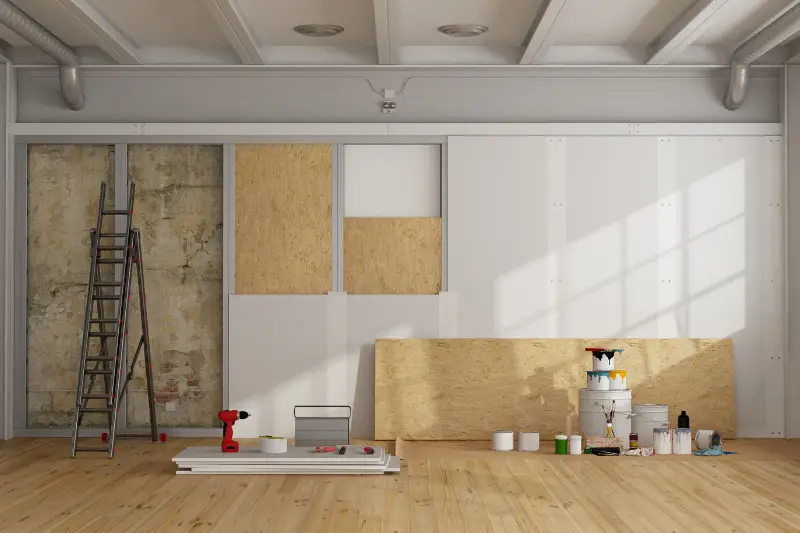 When it comes to making your home or investment property more energy-efficient and comfortable, insulation plays a crucial role. Insulating a home isn't just about staying warm in the winter and cool in the summer; it's also about saving on energy bills and reducing your carbon footprint. In this detailed guide, we will explore the various aspects of insulating a home – what's involved, why it matters, and how you can get started. Whether you're a seasoned DIY enthusiast or planning to hire professionals, this article has you covered.
Insulating a Home – What's Involved?
Insulating a home involves several key steps and considerations. Let's delve into each aspect to gain a comprehensive understanding.
1. Understanding the Importance
Before we dive into the nitty-gritty details, let's discuss why insulating your home is so crucial. Proper insulation helps maintain a comfortable indoor temperature, reduces energy consumption, lowers utility bills, and contributes to a greener environment. It's a win-win for your comfort and the planet.
2. Types of Insulation
There are various insulation materials available at Isolatienoord.nl, each with its unique characteristics. Common options include fiberglass, plastic boards, foam board, cellulose, and spray foam insulation. Understanding the pros and cons of each type is essential to make an informed decision.
3. Insulation for Different Areas
Your home has multiple areas that require insulation. These include the attic, walls, floors, and crawl spaces. We'll explore the specific requirements for insulating each of these areas to maximize efficiency.
4. Assessing Your Home
To determine the amount and type of insulation needed, a thorough home assessment is essential. We'll guide you through the process of assessing your home's insulation needs, including conducting an energy audit.
5. DIY vs. Professional Installation
Deciding whether to insulate your home yourself or hire professionals depends on various factors, including your skill level, budget, and the complexity of the project. We'll help you make an informed choice.
6. Preparation and Safety
Safety is paramount when insulating your home. We'll provide a checklist of safety precautions and necessary tools for a smooth insulation project.
7. Installation Steps
The actual installation process involves several steps, such as measuring and cutting insulation, sealing gaps and cracks, and ensuring proper ventilation. We'll walk you through each step to ensure a successful project.
8. Cost Considerations
Insulation costs can vary significantly depending on factors like the type of material and the size of your home. We'll give you a cost breakdown and tips for budget-friendly insulation.
9. Benefits of Proper Insulation
Discover the many benefits of a well-insulated home, from energy savings to improved indoor air quality and noise reduction.
10. Maintaining Insulation
Learn how to maintain and inspect your insulation over time to ensure it continues to perform optimally.
Frequently Asked Questions (FAQs)
What are the signs that my home needs better insulation?
If you notice uneven temperatures in different rooms, drafts, or increased energy bills, it may be time to upgrade your home's insulation.
Can I install insulation in an existing home?
Yes, you can retrofit insulation in an existing home. However, it may be more challenging and require professional help in some cases.
How long does it take to insulate a home?
The time required for insulation varies based on the size of your home and the scope of the project. It can take a few days to a couple of weeks.
What is R-value, and why is it important?
R-value measures the insulation material's thermal resistance. A higher R-value indicates better insulation. It's essential to choose insulation with an appropriate R-value for your climate.
Are there any eco-friendly insulation options?
Yes, several eco-friendly insulation materials are available, such as recycled denim, sheep's wool, and cellulose made from recycled paper.
Can insulation improve soundproofing in my home?
Yes, insulation can help reduce noise transmission between rooms and from outside, creating a quieter and more peaceful living environment.
Conclusion
Insulating your home is a smart investment that pays off in comfort, energy savings, and environmental benefits. Understanding what's involved in the process is the first step towards a more energy-efficient and comfortable home. Whether you choose to go the DIY route or hire professionals, you're now equipped with the knowledge to make informed decisions. So, go ahead and start insulating your home to enjoy the numerous advantages it offers.
You may also like: Home improvement and power tool sales experience surge from COVID DIY Home Renovation Spike
Image source: Stock.adobe.com