Click here to get this post in PDF
Any asphalt paving contractor should adhere to the following installation procedures to ensure the durability of their asphalt pavements.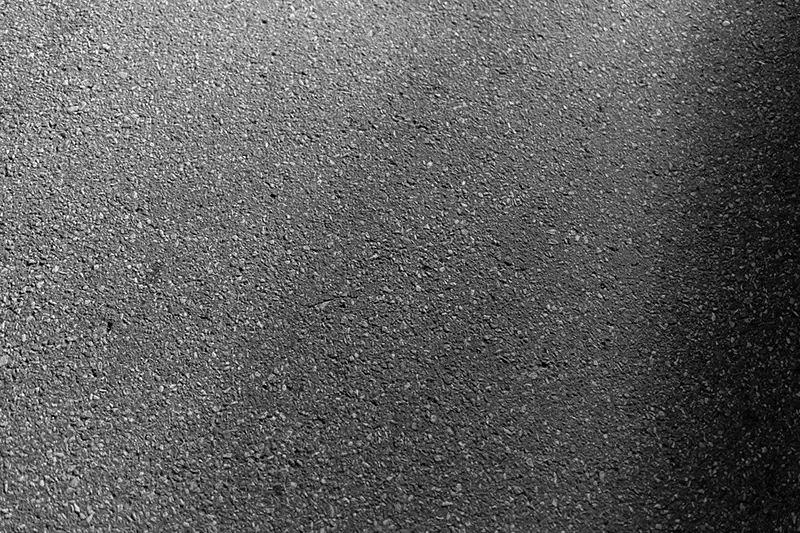 In New Orleans, asphalt is one of the most often utilized pavement materials. This is because it combines strength, durability, and lifespan with affordability and flexibility, to name a few advantages.
Several communities are turning to porous roadways to prevent floods and soil subsidence. For example, all new business parking surfaces in New Orleans are now required to be porous. Asphalt pavements are an excellent option because of their water resistance, structural integrity, and strength.
How Are Asphalt Pavements Made?
Stone (aggregate), additives, sand, and liquid asphalt (petroleum) make up asphalt pavement. Asphalt pavements are held together by a black fluid known as liquid asphalt. A semi-solid version of it is also available. Asphalt is sometimes known as bitumen.
Aggregate and sand make up 90-95 percent of pavement, with asphalt or bitumen making up the remaining 5-10 percent. Its high viscosity holds together the raw components used to manufacture asphalt while also being flexible. The less pliable the pavement becomes, the colder the asphalt surface is.
One of asphalt's most significant advantages is its flexibility. When the weather and surface underneath it change, it requires a flexible surface to adjust. Asphalt's capacity to resist water is critical since water is the worst enemy. 
Asphalt installation or replacement is not a DIY project for the inexperienced. It is a lot of effort, and you will need a lot of expensive equipment to get it done. Any professional asphalt paving service from New Orleans will need to follow all the safety regulations. There are excellent companies like Boh Bros. Construction that provide the highest levels of expert service, advice, and project execution so be sure to look them up.
Why Use Asphalt Pavement?
Asphalt pavement is renowned for its long-term durability and resilience. Because of its sturdiness, asphalt is the preferred paving material for most paved areas. Most state and federal agencies favor asphalt pavement for its long life and dependability. If correctly laid, it may last for twenty to twenty-five years before needing to be redone. That is why Claremont Asphalt pothole repairs are known for their expertise, commitment, and providing the best service.
There are several uses for asphalt pavement, including parking lots, driveways, highways, runways, and more. Everywhere you look, you will see asphalt. Interestingly, asphalt is the most often recycled material in the United States. Therefore, asphalt pavement is the clear option for long-lasting, reusable material for these kinds of uses.
The Installation Process
Here is a step-by-step description of asphalt pavement installation. However, one thing to remember is that if you are from New Orleans, Baton Rouge, or any other city of Louisiana, you need to comply with the Louisiana LaDOTD standards.
Without further ado, let us start with the installation procedures.
Cleaning
Before new asphalt can be spread, the previous surface, whether concrete, pavers, or asphalt, must be removed and replaced. Large equipment like forklifts and bobcats are occasionally used to remove the old asphalt and put it onto dump trucks. The resulting debris is removed, resulting in a clean, blank canvas for your new asphalt pavement to be laid.
Preparing
Following that, prepare the area where the asphalt will be placed. Finally, it is necessary to grade and slope the area to maintain structural integrity and strength of the new asphalt pavement and control water runoff.
Standing or pooling water is your asphalt pavement's biggest enemy since it may create a slew of very costly problems. Therefore, you must take every measure to avoid water accumulation on your asphalt pavement.
Grading creates pores in the asphalt, which allows for appropriate water drainage. After that, the most up-to-date technologies and techniques are used to prepare the surface, ensuring that water drains away in the proper manner. A failure to do so may result in water pooling on your asphalt, causing damage over time and the development of cracks and potholes.
Compacting
When building an asphalt pavement, it is essential to start with a solid sub-base to ensure that it can endure different external influences such as adverse weather conditions, high vehicle traffic, vehicular fluid leaks, etc.
The sub-base serves as a barrier against cold and offers extra reinforcement and structural support for your asphalt pavement during the winter. It also helps prevent bending under pressure or developing dips.
Your asphalt will not last as long as it should if the sub-base is not correctly installed. It also serves as a frost barrier, protecting from freezing and thawing throughout the winter.
The sub-base will be placed, graded, and compacted to guarantee the proper thickness and stability, extending your asphalt's life for many years into the future.
Compacting the surface helps produce a smooth surface while also securing the sub-base, making it a vital phase that should not be skipped or overlooked throughout the construction process.
Finding Weak Spots
Once the sub-base has been placed and compacted, it is critical to inspect it for any soft or weak points that might risk its structural integrity. If this occurs, the sub-lifetime bases will be severely reduced.
A dump truck with a payload of 72,000 pounds will be driven over the surface to look for soft areas or bending produced by the vehicle's weight.
Undercutting is used to repair any soft places discovered during the inspection. Undercutting is the process of excavating around three feet below the surface of the sub-base and replacing the soil with a considerably more durable aggregate.
Geo-grid is another option to consider. It consists of digging 16 inches below the surface of the sub-base and reinforcing or tying the materials together with a connecting grid to keep them together. Later, aggregate material is added to the soft soil or underlying clay to provide additional strength and support. But be careful when managing bigger machines and materials.
Applying Binder
After establishing a stable and reliable base for the asphalt overlay, it is necessary to apply the binder, which is responsible for holding the asphalt and the sub-base together. Because it is made of oil and an aggregate base, the binder is very long-lasting, tough, and resilient in liquid form.
Laying New Asphalt
Allow the binder to settle before installing the new asphalt surface. This might take anything from 24-48 hours. It is safe to lay the asphalt surface after you are sure that the sub-base and binders have fully cured and have established a firm foundation.
Asphalt pavement combines bitumen, oil, and fine sand to produce a smooth surface for roads and highways. Consequently, the completed product has a fresh, appealing, and lustrous jet-black appearance that can enhance your property's curb appeal and attractiveness.
Smoothing
Because most asphalt pavements are used to link two distinct surfaces, the paving contractor must take the time to smooth up the asphalt surface before proceeding.
Conclusion
Keep in mind that the installation procedure should only begin after a thorough surface examination, which the professional companies in New Orleans are accustomed to. A roller truck is then used to compress and smooth your new asphalt surface. This smooths out minor irregularities, resulting in a safe, smooth, long-lasting surface. Finally, it brings the project to a successful conclusion. However, safety precautions need to be maintained by the workers. Best of luck!
You may also like: Construction Chemicals: Everything You Should Know
Image source: Unsplash.com