Click here to get this post in PDF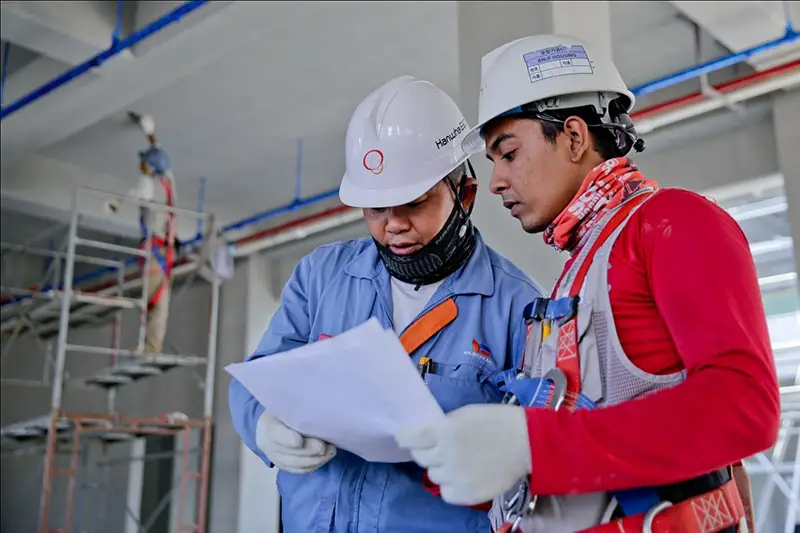 Whether small or large, construction materials and machines are essential assets for any kind of Construction Company. They make up a considerable amount of the overall expenditure. Unfortunately, construction managers often overlook this and focus more on labor and construction.
Effective management of these assets ensures minimal losses and the life of this equipment and materials is extended. Also, if you have damaged equipment, it can lead to unsatisfied customers and the inability to win future projects.
Hence, with that in mind, consider these practical strategies to manage all construction equipment, materials, machines, tools, and more. 
1. Determine the Cost of Equipment Use
Managing costs and expenditures is an important task when handling construction equipment. Therefore, when all the equipment and materials arrive, you must determine the cost of everything. But more than that, you should determine the cost for how long they will be used.
The cost must be controlled based on various variables, including days, hours, area, excess hours, duration, etc. 
2. Understand the Capacity of Your Equipment 
When construction workers use equipment and materials for the wrong tasks, repair it with improper spare parts, or use the wrong attachments, they can damage them. Sometimes, it can reduce efficiency and put your workers at risk. For example, if you use wood material like a maple slab 6 feet long, do not use a microfiber towel or damp cloth when cleaning live-edge maple slabs. Instead, use a fine, soft, or dry cloth when cleaning.
This is why all the workers must follow the manufacturer's instructions on using and repairing the specific equipment or tool. They should also not overburden or overuse it.
3. Conduct Inspections Right after Use
Once the equipment has been used, you must inspect it thoroughly. This is because the equipment can often experience damages that are hard to tell and will not perform as efficiently. 
Inspection will help you identify whether the equipment is still good after every use and has not experienced any performance degradation. It is best to use specific construction software to record damages and details of the equipment during use.
4. Effectively Train Your Operators
To ensure the most safety and that all machines and materials are used properly, you should provide suitable and plentiful training to your operators. A well-trained operator can make a world of difference to the effective management and usage of machines because they will understand the capabilities and limitations of the specific piece of equipment.
5. Perform Regular Maintenance
Another effective strategy to ensure machines and materials are effectively managed at the construction site is to create a schedule of regular maintenance of the equipment and machines. You must check each machine daily to identify problems and ensure they are working fine.
To ensure that these routine maintenance checks are carried out effectively and on time, you should make use of excellent construction management software. It will help you keep track of maintenance logs, what needs to be repaired, and how to carry out the maintenance processes. 
6. Utilize Your Downtime
Despite the fact that you and your team tried to make sure all processes were smoothly carried out, you might still experience downtime from machines. In such circumstances, it is best that you do your best to utilize this time.
You can do this by handling paperwork, transporting equipment from one place to another, checking materials, changing oil, and more. 
Final Words
Effectively managing machines, materials, and pieces of equipment can be made easy using the right construction management software. It takes your operations to the next level since it is designed for construction companies and provides a wide range of services.
You may also like: Five Key Features of Construction Project Management Software