Click here to get this post in PDF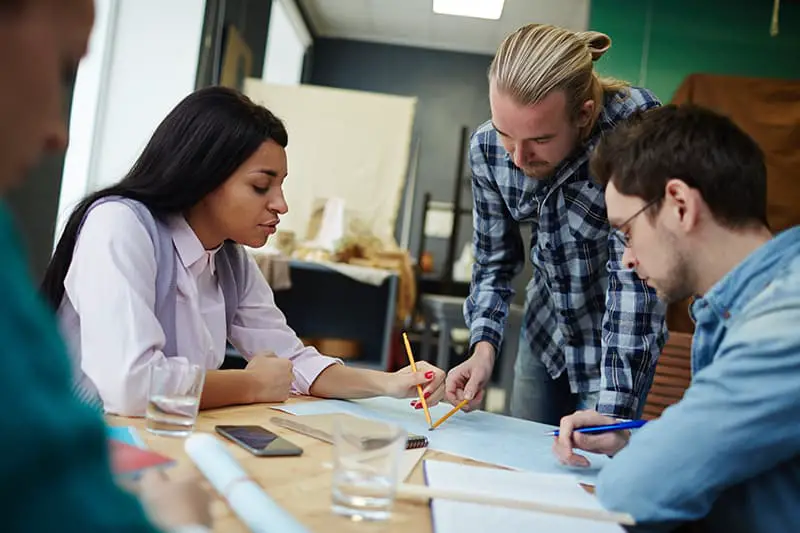 Collaboration is beneficial for any company since those who work with external partners are more likely to succeed in working efficiently and cost-effectively.
Collaborating can take your start-up to the next level, as a good partnership will bring something new to the business – a fresh, inventive way of doing things. The following tips can be applied to any business model.
1. Examine Multiple Collaborative Opportunities
The beginning step is also the most important. Mistakes at the start can hinder a successful collaboration, therefore it's important to do your research.
In recent years it is far easier to find potential partners, however, this can lead to hard and fast decisions in a process that should take time.
Therefore, don't simply go with the first party that expresses an interest. Whilst this sounds simple, it is so important, as it is easy to jump into misjudged partnerships that can have an adverse effect on your business.
To avoid this, 'shop around' as much as possible to ensure you've fully considered all your options. Prioritise which collaborations will have the most positive impact on your business in terms of value and performance.
Considering different collaborative opportunities should result in the final decision being a successful one, and therefore translate to overall success.
2. Devise a Clear Partnership Strategy
When developing a strategy, outline the relationship you'll need and identify potential complications within the partnership.
Not only is this important for overall success, but it also helps avoid any problems that may otherwise arise in the future.
Consider the pros and cons of the relationship, as both are equally important to understand.
Be clear when outlining your main objectives, since choosing the wrong strategy will hinder your chance of success.
3. Fully Evaluate Partners
The questions you should be asking are: what traits would the ideal partner possess? What are their values? Does their vision align with yours?
Whilst this is the hardest part, it is also exciting, as it means you are getting closer to embarking on your new partnership.
Good collaboration will be beneficial on both sides, so you should ensure that you will profit from this relationship.
A partner is a large factor in determining success or failure, therefore, be choosy.
At this stage, it is important to have high expectations- who can bring something new to your business?
An ideal partner will have an exciting way of working- something innovative to bring to the table.
4. Monitor Partnership Success
It's important to define what you mean by success and monitor your partnership accordingly. Make appropriate adjustments where necessary, as partnerships should create commercial value for both parties and their customers.
There are many different factors that are essential to monitoring, such as performance and return. Keep an end goal in mind- what is this partnership aiming to achieve? What can be achieved after reaching this goal?
Obviously, not every collaboration will be successful. However, good collaboration will have a hugely positive impact on your business.
You may also like: Grow Your Audience Fast With Partnership Marketing
About the Author