Click here to get this post in PDF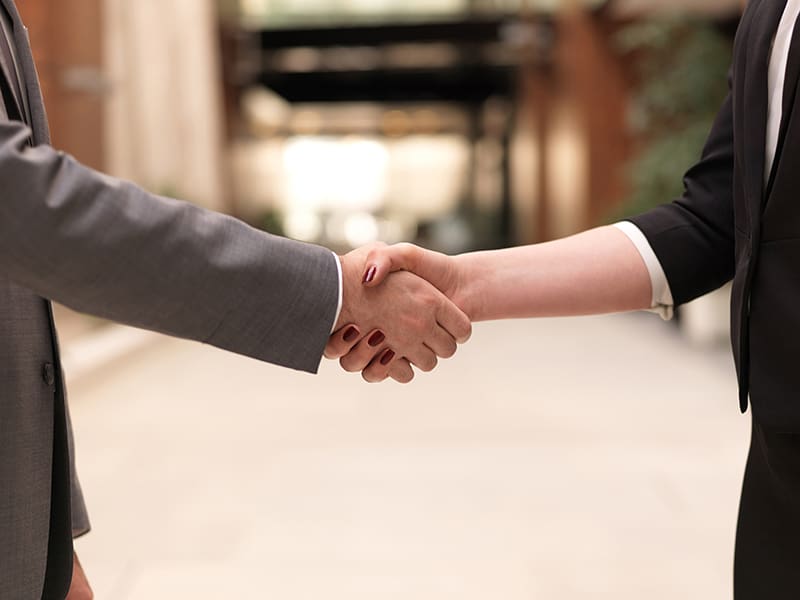 It's tough work starting a business. This isn't made any easier by the need to grow an audience. Audience growth is expensive, time-consuming and generally hard work. If you pair up with another brand, you could open the door to thousands of new consumers in a very short space of time. Innovate UK have a few tips that'll help grow your audience fast with partnership marketing.
Tip #1: Target Established Businesses
"Look outside your industry for examples of successful partnerships you can replicate" – Ryan Leighton, CEO of Leightons Group.
If you're teaming up with a brand, you want it to be someone who has already established themselves in the market. Ideally it'll be someone your target audience already buys from. Think about complimentary services or products. For example, if your business makes bicycles, try partnering up with a business that makes bicycle safety gear. It's a partnership that both brands would benefit from.
What are the benefits of partnership marketing?
• Both companies reach a broader audience
• You can add value to your existing and new customers
• It enhances brand trust and reputation
• It allows you to tap into the voice/values of another brand
Tip #2: Research Your Target Market
"If you are operating on a limited budget, partnerships should be the first thing on your marketing to-do list" – Xaver Matt, MD of Netleadz and Angel Investor.
You need to pick the right brand to pair up with. To do this, you should look towards your target market and what their consumption habits are. If you've found a brand that you consider to be a good match, it's worth asking yourself a few questions:
• Is their product/service appropriate for your target audience?
• Are their values/ethics similar to your own? Are you happy putting your name to their brand?
• What can you offer them?
• What can they offer you?
Don't be afraid to think outside the box when it comes to potential partnerships. Some of the best collaborations in business aren't always the most obvious. If you take an in-depth look at the habits of your consumers, you could find yourself surprised about which brands could complement your own.
Tip #3: Start Out Simple
"Simple APIs are a great way to hook new partners and gain instant access to their audiences" – Nick Lyons, CEO of Kaptur Software.
So you've settled on the brand, now you need an action plan for the campaign. Don't be tempted to go straight for the expensive marketing strategies. Social media is a great place to put a toe in the water and test what return a collaboration would bring. An online competition or blog exchange are also great places to begin your business relationship. Once you've determined the ROI, you can begin to invest more money into joint marketing.
Tip #4: Analyse the Data
"Partnering with Zoopla increased our audiences tenfold overnight, gaining us vital user data to refine our proposition" – Barry Bridges, CEO at Property Detective.
You can't neglect the importance of analysing data. The more you understand about the performance of any campaign, the more successful your strategy is likely to be. To do this, you first must define what success means to your brand. What do you want to get out of the campaign? It could be traffic, conversions or even a boost to your social media following.
Once you've agreed which metrics mean the most to you, you can begin to scrutinise the data. Compare the performance of the collaboration to that of similar solo ventures. If your objectives haven't been met, you can use the data to see where things went wrong. This will put you in good stead for future marketing activities.
You may also like: Top Tips: How Your Business Can Increase Custom
If you're interested in finding more startup and SME tips like this, you can subscribe to Innovate UK's YouTube channel here.
Additionally, you can follow @InnovateUK on Twitter here.