Click here to get this post in PDF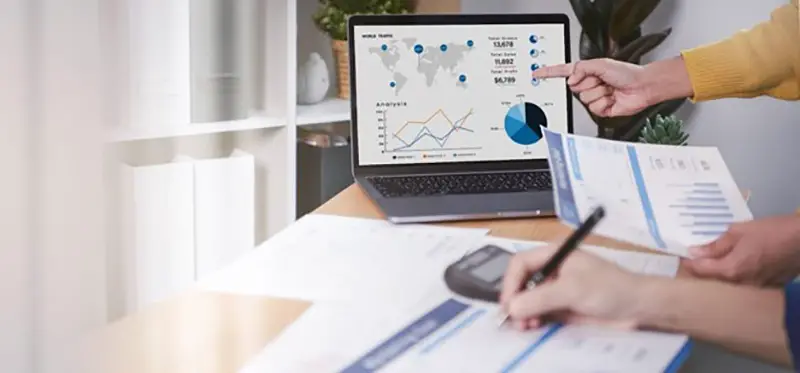 Start-ups have gained wide prevalence in recent times, with young business graduates aspiring to entrepreneurship. The growing rate of unemployment among youth also motivates them to be self-employed. The market is immersed with newbie entrepreneurs launching products and competing with prominent brands in the industry. However, without the proper guidance and support, these start-ups may fail to steer against the storm and survive in their business. 
What can help strengthen start-ups is online marketing, which proves cost-effective, builds reputation faster, and drives more sales. Online marketing helps reach a wider audience, creates consistency in your message, and reduces the cost of a campaign with the help of a standard design. The journey to a successfully run business begins with brand positioning. The existence of the internet makes it convenient for start-ups to target their audience, build brand awareness and persuade them to make a purchasing decision.
Benefits Start-Ups can have with Online Marketing 
When a start-up uses digital or online marketing to promote its business, the sky is the limit. With the help of a marketing expert, you can significantly grow your business and build a strong user base with various techniques. Let's take a look at some of the benefits an online marketing agency for funded start-ups can give:
If you are wondering how to create your brand identity, digital marketing provides a wide range of marketing channels that you can choose to establish your presence. Besides the commonly known technique, i.e. social media marketing, you can also leverage the impact content marketing, display advertising, and SEO can make on your audience. 
Start-ups may face a shortage of funds initially, due to which they fall short of implementing effective marketing strategies. With the budget constraints, the allocation of funds for marketing practices can be challenging. However, online marketing can help you to grow your customers without spending loads of money. 
Online marketing platforms provide opportunities to build engagement with your customers through interactions and discussions. You can stimulate them to share their experiences and reviews with you, which act as valuable feedback. Understanding their needs is a smarter approach to gain loyal customers and higher retention.
You can create a strong brand image and build awareness of your offerings with ease using online marketing. Customers are typically reaching out to online sources to buy products or gather information. This makes online marketing the perfect place to promote your products and services.
Internet of things has made the world a global village. People are supporting and constantly engaging with brands that interact. With more people responding to businesses that provide value, it is inherently significant to administer the content and information you deliver. Businesses are using mindful approaches to showcase their brand and stand out in the competition.
Digital marketing has become a prominent factor in determining how a brand or business penetrates the market. With online marketing, the possibilities of growth are limitless, as it has no geographical constraints. But start-ups must filter the methods and choose one that directly impacts their potential interest groups. A competitive advertising agency with market proficiency and the right skills can give great mileage to start-ups with cutting-edge strategies. There are plenty of marketing methods that can surpass your goals with a particular implementation. Here are some of the finest solutions that can boost your sales and generate more revenue:
Social media has become one of the largest platforms used by millennials daily. People love spending time checking out their social media feeds, and that's how start-ups can reach out to their audience. A compelling social media strategy can help convince your potential customers to know more about your brand, try your products or services, or visit your website at the least. 
It's a great online marketing strategy to reach your customers right through their emails. By designing tailor-made content for emails and newsletters, you can attract users with offers and promotions. You can also use email marketing for informing them about your latest products and benefits. This is one of the most reliable ways to gain loyal customers. 
Search Engine Optimization
The best way to reach customers who are already seeking out products like yours is through SEO. It works most effectively if implemented by an expert in SEO who knows what clicks. A robust SEO strategy can make your business appear where customers can easily find you. It is a great way to generate more leads and drive traffic to your website. 
It is no secret that customers interact more with websites that appear faster on the search engine results page. Businesses constantly compete to gain higher rankings in search results. PPC ads can help your start-up gain more user responses on the website by attracting organic traffic to your website.
More and more businesses have proven instances of how customers rely on content over the internet, making it an inevitable means of marketing. Creating helpful content that provides value to customers is what will fetch you the results. Customers want to feel engaged and connected with the brands they admire, and regular content can lead to better conversion rates.
Final Thoughts
If you ever consult an online marketing expert, you will hear the same techniques as you read above. These strategies will help you boost your start-up business to a great level by establishing an online presence. Studies have shown how many businesses witnessed an escalation in their sales after using online marketing techniques. Before concluding on the channel of marketing, seek advice from business strategy consultants. They can help you understand which approach can best serve your marketing needs. Affility Consulting is a top-notch firm that specializes in providing business advisory solutions in UAE and can drive start-ups to set their winning strategies for growth. Consider your target audience and industry served as key factors in deciding how you want to proceed with your online marketing plans. 
You may also like: Why Every Business Needs an Online Marketing Plan