Click here to get this post in PDF
How well does your business communicate? Maybe you've opened as many channels as possible to keep the conversation turning over, or maybe you encourage weekly team meetings to ensure people are kept on the same page. However, even with these strategies at hand, you're still struggling to get your entire company to keep up with each other. 
Don't worry, your communication skills just need a little stimulation right now! There are many more impactful ways to get your departments to see eye to eye, and all they need is a little focus and encouragement from you. Here are some of the best ways to improve interdepartmental communication across your enterprise.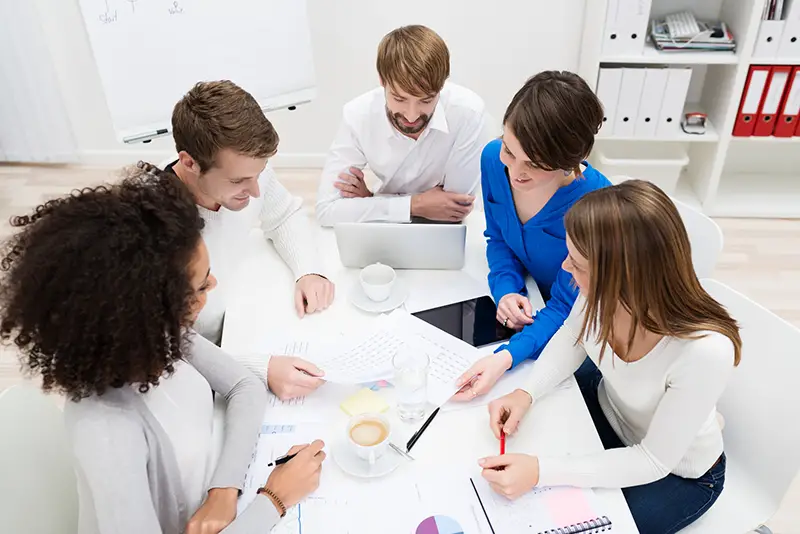 Forgo the Use of Teams
Defining your company into neatly split teams can be a good idea; it helps departments to work closely together, and it can really help drive the production spirit up! However, it can also be detrimental to a company, especially in the early days. 
You need everybody to be involved at once, and if you separate people at such a stage, you can seal your own fate here. When people have their own teams to work with, they're only ever going to work in those teams, and you want your workforce to be diverse and strong at every link of the chain. So call everyone into that meeting! 
Introduce a Third Party
Maybe there needs to be someone neutral to bridge the gap between your departments? It can't be you, because you've tried in the past, and there's also an issue of objectivity here. So instead, you need a third party – some outside advice that'll help your departments to work together in a more close and productive manner. 
And you can find all kinds of third parties to help you here. Really, no matter what departments are causing the most trouble, you can take on some outside advice. For example, there are services that can offer logistic advice to help the packaging and shipping side of your company work more in-depth with the production side, or you could simply get the marketing and research terms to work closer together with someone who has knowledge of both worlds stepping in to act as a mediator. 
Make it Easy to Communicate
Even if you have multiple communication channels to use, such as various conferencing calling software, or various group chats different sets of people are in, it can be hard to get people to actually pick up and interact. So you need to make it easier, and that usually means setting boundaries. 
Start by making use of 'mandatory' meeting times, and requiring daily reports to be listed by members in the group chats they're in. These are both good ways to encourage more communication amongst your entire team, and it can very much snowball into natural interaction. 
Does your company communicate well? If not, it's time to make the conversation easier. Get someone else involved, make it mandatory, and try to include everyone. 
You may also like: 5 Ways to Make Company Meetings More Efficient
Image source: Dreamstime.com