Click here to get this post in PDF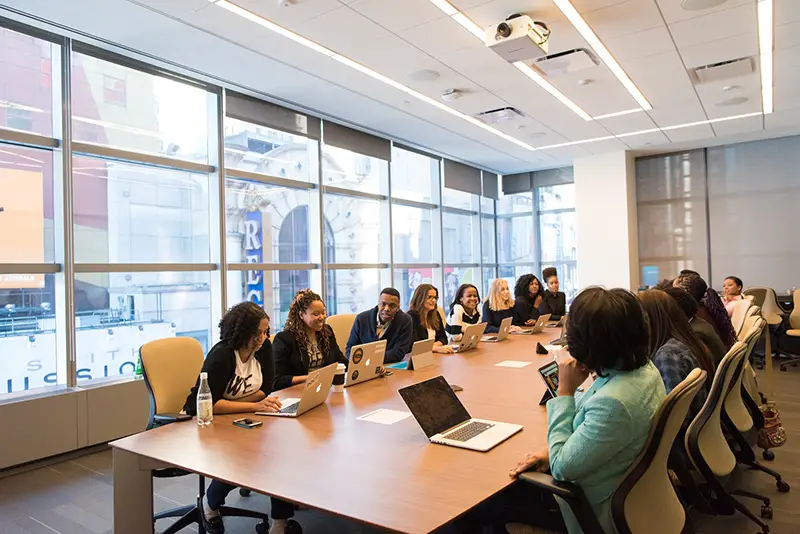 In any kind of business, meetings are a way to connect with the team, delegate roles, and ensure everyone knows what they're doing so projects and tasks run according to plan. Every minute counts in a meeting, and to keep employees engaged from start to finish, you need to pull out all the stops, otherwise the whole thing will have been a waste of time. To help, here are some practices you can put in place to make meetings more efficient.
Have an Agenda
Before the meeting takes place, you should have a solid agenda on why it's happening in the first place. Whether it's to run over details of a project, discuss employee performance, or talk about a new product coming into your brand, establishing a clear purpose is important. Letting your team know what you want to achieve by the end of the meeting will ensure they know what to expect going forward. Make sure you let your team know in advance on what the meeting will entail so they know how best to contribute. 
Don't Run Over Schedule
As a business owner, you must respect your employees' time. When organizing a meeting, you should have a clear start and finish time in place. Should you go over schedule, your employees may switch off and lose focus which will achieve nothing in the long run. If you do go over the finish line, your staff may see this as a sign of disrespect, especially if they have important work to attend to. If some employees don't arrive on time, you shouldn't wait for them. 
Encourage Conversation
When holding a meeting, you should use this as an opportunity for each member of the team to converse and contribute. If you spend the whole duration talking without any breaks, your employees may struggle to keep up. Listening to other people's points of view and asking questions will let you know that everyone is engaged and forthcoming. Whether you're holding a serious meeting or want things to be a little more casual, injecting a bit of fun into proceedings can be a big help. 
Cover Important Issues First
The structure of your meeting will play a big part in keeping employees engaged. There will usually be some issues that are more important than others. Make sure you cover important topics first so they're out the way. Should you wait until the end of the meeting, your team's concentration levels may not be at their highest. For example, health and safety meetings are critical in the workplace and are not only for blue collar employees, so you must address these topics first as they're the most important.
Ask for Feedback
Once the meeting has taken place, you should ask your team for feedback on how they believe things went. Whether you've held many meetings before or this is your first, getting honest opinions from your workforce will let you know what is working well and what could be improved on. To get honest accounts, you may wish to include an anonymous feedback form that allows employees to be open and honest with their feelings without the worry of being found out. All business owners must handle constructive criticism correctly and understand that there is always room for improvement.
Above anything else, you need to keep hold of your employees' attention span in meetings. If your current meetings involve you talking at your team for the whole duration, you may find that staff members struggle to retain information. 
All the tips above should improve your company meetings and improve your business performance.
You may also like: Top Tips for Effective Team Meetings
Image source: Unsplash.com