Click here to get this post in PDF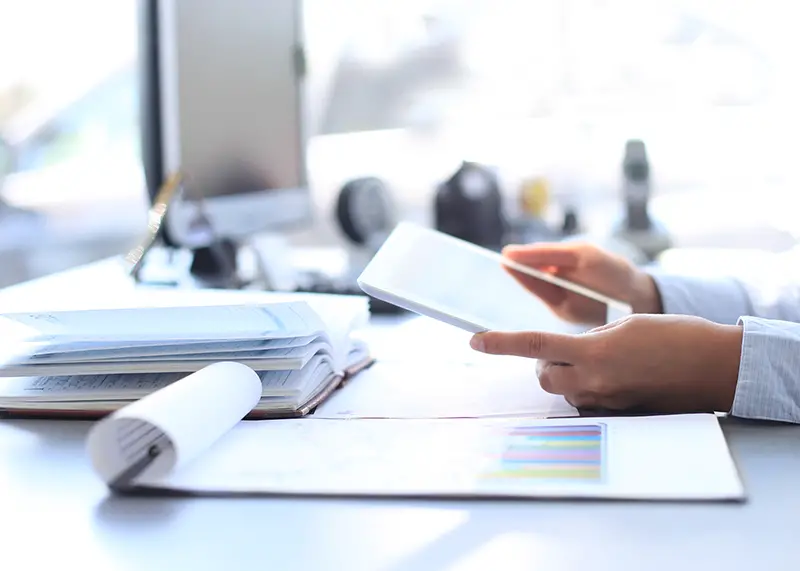 Business documents are the materials you use inside and outside of your organization. They represent you, your department, or your company to stakeholders or external parties. Any formal document used for business can be considered a business document. 
These kinds of documents not only reflect the company but also the person writing them. Today there are many different tools you can use to make sure that you end up with well-written documents every time. There are software solutions for most of these documents including business plans, proposals, and accounting documents, that can help guide you through the process of writing them, helping you avoid mistakes and making sure you include every crucial element. Before submitting any document, you can also use a plagiarism checker to make sure that your clients or collaborators always end up with superior documents. 
However, writing business documents does require some essential skills, including writing, organizational, and critical thinking skills.
Create an Outline 
A business document shouldn't be written in a free-form manner. To be effective, it must be extremely structured and organized. You should avoid starting to write before organizing your thoughts. Many people make this error. They organize their thoughts as they write, which results in chaotic and repetitive writing. 
This is why you should start writing with an outline, keeping in mind the purpose of the document and the intended readers. Aim to hammer out the essentials of what has to be revealed.
When you need to discuss a lot of topics, it can be hard to start. In such a case, you should simplify the procedure and break it down into smaller steps:
Create ideas. Make a list of the key points for each topic that should be covered in the document. 
Organize. Whether you use color coding, copy and paste, or another technique, group all of the related concepts together. 
Structure. Put the data in a logical order, making sure the most crucial information comes first. 
Check to see if the order makes sense once you've written out your outline in draft form, and if it doesn't, rearrange things until it seems to work best. 
Get Straight to the Point
When it comes to writing, and especially business documents, it's vital not to hide the most important information too deep within the text. Unlike books, this writing doesn't need to entertain, which means that you should avoid using long introductions and explanations. In reality, corporate documentation should be as concise and uncomplicated as possible, with nearly no exceptions. And even if it seems counterintuitive to you, you should go to the point as soon as possible.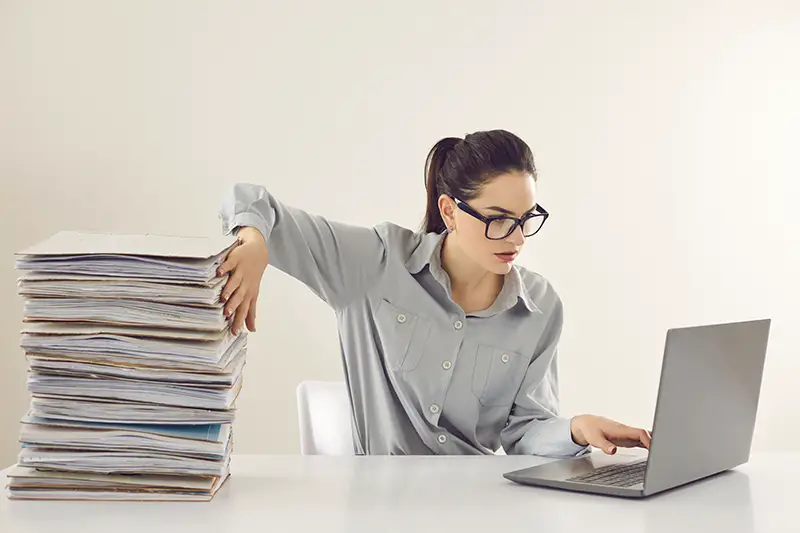 This frequently has the effect of starting with a conclusion rather than a fancy or eye-catching introduction. You should avoid padding out the document with needless information, as not everyone will read it from beginning to end.
This typically implies adding some form of summary at the top, often referred to as an executive summary, especially for longer documents. The most crucial details discussed in that document should be included here. 
Don't Overuse Technical Jargon
You might feel more knowledgeable and well-informed if you overstuff your document with technical terms and fancy acronyms. To decide what kind of language you should use, think about the person who will be reading this document. They should be able to understand it effortlessly. And even if you are sure that only people within your department will use it, avoid using too much industry jargon. It's best to say what you mean as directly as possible.
Avoid Using Passive Voice
Documents aren't entertaining, and their tone is quite lifeless. Nevertheless, if you avoid using passive verbs, you can make it a bit more engaging and help those that need to read it stay focused. Not only are passive sentences often wordier, but they can also be more difficult to follow. 
Be Brief 
Reading corporate documentation can be very monotonous. So, people may not be ready to read something too long. You should strive to keep your sentences as brief as you can while still including all the required details. 
If you go on for too long, your readers' eyes will probably start to glaze over. Also, you should try to make your paper as skimmable as possible. If required, use paragraphs, headers, and bullet points. If you structure it well, the reader will be able to stay more focused and get the message easier.
Conclusion
Writing business documentation may not be as fun as writing a short story or an essay, but it requires skills nonetheless. The term business document has a broad definition. This type of documentation may include reports, business plans, proposals, formal letters, memos, financial, accounting, operational, and meeting summaries, among other things.
You may also like: 5 Ways Businesses Benefit From Document Templates
Image source: Shutterstock.com