Click here to get this post in PDF
It makes sense to make your business accessible to everyone, including those who might have transportation issues. Nowadays, accessibility is a topic that every company should be aware of. Therefore, if your firm isn't already accessible, you need to go to work.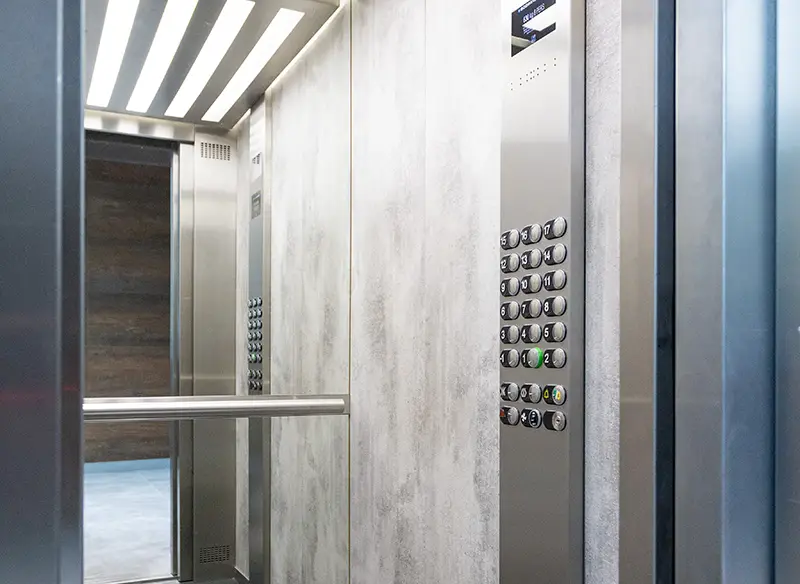 Talking to the people it might affect will give you even more insight into how to make your spaces accessible for those who use wheelchairs, have limited range of motion, or have other disabilities. Ask your clients what they require to visit your establishment comfortably.
More than one billion people, or 15%of the world's population, live with a handicap, according to the World Health Organization. The fact that persons with disabilities make up 15% of the global population means they are likely to make up a sizable portion of your client base.
The suggestions below will help you get going and make your company more welcoming for all your consumers.
4 ways to improve your business accessibility
1. Easy access to entrances and exits
People using wheelchairs and walkers will have easier access through automatic sliding doors with motion detectors or traditional, single-hinged doors with power door openers. 
To guarantee a safe gap between the wheelchair user and the door when it opens, single-hinged doors with automatic door openers can also be fitted with an activation button that is situated outside of the door.
Make sure your entry is clearly marked, preferably in a contrasting colour, to make it simpler for persons with vision impairments to discover it. However, the contrast need not be stark; it can be between two neutral hues, such as white and dark grey. 
Adding tactile paving to the entrance pathway is a fantastic method to increase accessibility.
2. Install lifts
People with mobility limitations should use a lift when moving from one floor to another. A lift should be large enough to ensure that everyone can use it without difficulty, and it should have buttons that are accessible to wheelchair users.
Even if there is only a partial floor shift, a platform lift can be added to make it easier for consumers to ascend to a higher level. These tiny platforms are incredibly simple to use but can be helpful for someone who has trouble climbing stairs. Additionally, it conserves room because you won't need to construct a lengthy ramp to access the upper levels.
Lift maintenance is especially important as well if you want to guarantee your lifts will be in good working order 100% of the time. While stairs are a second option for most people, people in wheelchairs do not have the luxury of this option, so regular maintenance of your lifts is crucial if you want your business to be fully accessible.
3. Table and Service Counters
Several limitations, such as table height and size, can be overlooked without careful attention, making it difficult for people with disabilities to use your facilities. For example, tables are frequently either too high, too low, or too narrow to properly accommodate a wheelchair user.
Tables should generally be no wider than 34 inches and no taller than 28 inches. The distance between the floor and the underside of the table must be at least 27 inches. If your furniture is fixed, think about adding a few tables that can be reached or rearranging your furniture for a better flow; this is crucial for people who are blind or visually impaired.
4. Customer service or support staff
Finally, teaching your team how to assist and welcome clients with various disabilities is crucial for an accessible business. National or local organisations for the disabled frequently offer educational courses, and online courses are available. In addition, training will increase employee comfort and confidence in meeting all customer requests, enhancing your overall customer service.
To sum up…
No matter what sector of the economy your company operates in, it is imperative to guarantee that any office buildings are accessible. Good customer and staff relations depend on making sure that everyone, regardless of disability, can simply use your facilities.
About Future Lift Services
Future Lift Services provide high quality, reliable and efficient lift engineering solutions covering the whole of London and the South East.
Our team of highly qualified, experienced engineers handles all types of lift-related services. Our goal is to offer consumers a service that is stress-free, keeps its word, and works quickly and efficiently.
You may also like: Factors to Consider When Choosing the Location for Your Small Business
Images source: Unsplash.com