Click here to get this post in PDF
If your brand is new to marketing your products and services online, you may not fully grasp the importance of digital marketing. With the internet providing access to billions of potential customers, your products and services and services can quickly become lost along the superhighway that the internet represents. 
Maybe you were relying on a small regional customer base to keep your business afloat and profitable. But when you made the switch to online marketing, you suddenly were competing head-to-head with every other company in your region that has also made the leap into online sales.
While you may see a significant jump in sales initially, unless you make the most of digital marketing, that initial jump will soon fade away. The investment you made in your brand's flashy new website will seem like a waste of time and money.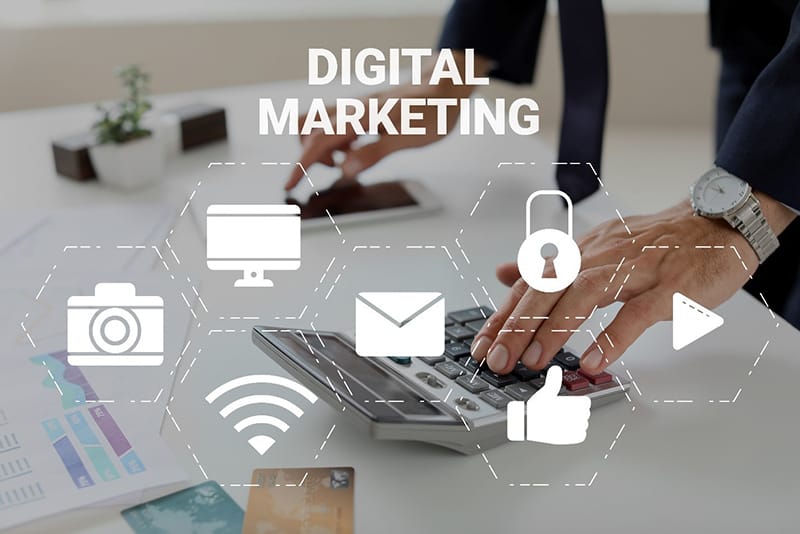 Invest in Digital Marketing
Digital marketing may be beyond your understanding, but that's fine. You're in the business you're in because of your expertise in that industry. There are plenty of digital marketing agencies that understand this and have made it their business to help brand's like yours prosper in an online environment. 
But make no mistake, unless you use the services of an experienced digital marketing agency, your foray into the world of online sales is liable to fail. Unless your brand makes use of everything the internet has to offer in the way of marketing tools, your brand will be a weekend jogger in an Olympic race against sprinters. 
The flexibility of the internet has created plenty of tools that every brand needs to use to get the most out of the opportunities presented by the sheer number of potential customers. Search engine optimisation (SEO), social media advertising, direct sales platforms, and pay-per-click ad platforms are just some of the tools used by digital agencies. These tools are used to create a digital marketing strategy that suits your brand's goals and plans for growth. 
Beauty of Flexibility
The beauty of using harnessing these tools is in their flexibility. In traditional marketing, your brand was often locked into one type of marketing strategy for a long time simply because that's how long it took to recover the costs of advertising. 
In digital marketing, you can alter your strategy to deal with emerging trends at the drop of a hat. Social media advertising is a case in point. The ads on Facebook are so inexpensive that quickly reacting to changes in the marketplace makes more financial sense than sticking with an outdated strategy.  
Partner with a Digital Marketing Agency
In the past, even a medium-sized brand might have had a full-time marketer or marketing department in-house. Today, because of the sheer number of opportunities the internet presents, its impractical for any but the largest brands to stay up to speed on the latest digital marketing developments.  
Most brands partner with an agency to provide an edge against the competition. These digital agencies provide your brand with the tools and knowledge to make the switch to online sales a successful one. 
You may also like: Invest in Expert Real Estate Digital Marketing