Click here to get this post in PDF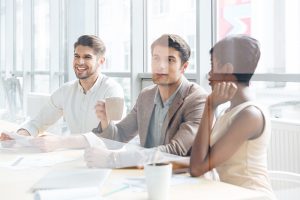 Are you 18-30 with a big idea that you're looking to turn into a business? Are you unsure of where to start?
Innovate UK has collaborated alongside The Prince's Trust with the aim of supporting young visionaries who want to pursue careers as entrepreneurs. The campaign, titled Ideas Mean Business, offers a 'Young Innovators' support programme and numerous, nation-wide pop-up events to provide help.
Bringing Support to Young Innovators
According to a new report conducted by YouGov, it's clear that young people are as inspired as ever, but they're unsure of where to begin when converting their ideas into tangible, scalable businesses.
Two in five young people expressed that they have ideas for products and services, while more than half also said they were interested in running their own company. Only 8% would describe themselves as entrepreneurial, however, highlighting a gap between ambition and confidence.
While start-up success is reliant on having a clear vision, it's also just as vital to know where and how to begin.
The Young Innovators Programme
Through the Ideas Mean Business campaign, guidance and advice will be offered to applicants from all backgrounds.
12 regional Innovation Live events are scheduled to take place across the UK in early January 2018, followed by an award competition opening in February. Successful applicants will be announced in March with award packages being presented to the very best ideas.
This package will include numerous benefits, including a living cost allowance, 1:1 coaching from an Innovation Champion, as well as additional funding for specific needs and requirements such as travelling, equipment or excess costs.
For applicants who do not receive an award package, you'll still have access to the Innovation Module and support.
UK Mentor Pop-Up Shops
The campaign isn't just about online support. With multiple pop-up coffee shops being implemented over the coming months, Ideas Mean Business looks to bring young people together across the UK.
Entrepreneur and TV personality Deborah Meaden attended the first of these events in Angel, London in December to talk with young, up-and-coming innovators. Other successful business-focused self-starters were also present, such as 19-year-old Ben Towers, along with mentors and experts from The Prince's Trust.
These shops will be appearing across the country in various regional locations in January 2018.
Sign Up and Get Involved
Interested in developing your ideas into a tangible business venture? Make sure to sign up at Prince's Trust Online. For the latest in science & tech innovation follow Innovate UK on Twitter or subscribe to their YouTube channel.
You may also like: Essential Advice for Defining Your Startup Business Model