Click here to get this post in PDF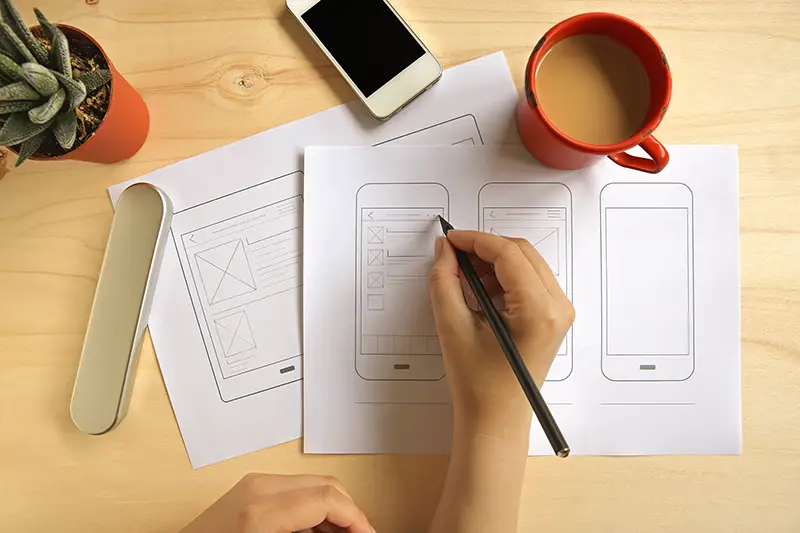 It is not as complex and expensive to implement this venture as it might seem at first glance. You just need to have a good idea of ​​what exactly you expect from a mobile application and determine how to achieve your goals.
Do you like developing mobile applications for business, blogs, products or services, or are you just looking for a new source of income? Are you wondering how to implement this and calculate future costs? You just need to read here how to have a good idea of ​​what exactly you expect from an application for a mobile phone or tablet and determine how to achieve your goals.
PREPARATORY STAGE
Before creating a mobile application, you should decide on the following points:
Do I have a specific vision of what the finished product will look like and its functionality?
What tasks is the program designed to solve, and what will be the benefits for a specific user?
What platforms will the finished software product run on (iOS, Android, Windows Phone)?
Will it require daily monitoring of its functioning?
How much am I willing to spend?
Will I create the application myself, or will I turn to professional developers.
Also, keep in mind that creating mobile apps for business, such as a cafe, pizzeria or fitness club, should be taken incredibly seriously. After all, such a modern tool for a company is a serious image factor that will contribute to greater customer loyalty to the brand and a significant increase in the number of repeat visits.
METHODS AND COST OF CREATING AN APP
There are two ways to build apps for mobile devices. The first one implies the independent formation of programs for electronic devices based on Android or IOS using a template type using website builders. The second way, more costly, but as a result, allows you to get serious and functional products – to seek help from individuals or companies involved in writing software. The second option is suitable for creating software products with specific characteristics beyond the ready-made sets available on design sites. It should also be borne in mind that professional development for iOS or the Android operating system is costly. What is the cost of creating an application for Android and IOS platforms in the Russian market? The price range is quite wide – from several hundred to tens of thousands of dollars – it all depends on the type of software and its functionality. However, such an investment will pay off with interest in the future. When planning the final cost, it is also worth considering the costs of placing a new product in the AppStore and Android Market. If you are limited on a small budget and have the time, you can try to design an application for electronic devices yourself. You don't need to be a programmer to do this. How easy it is to do, read on.
HOW TO CREATE AN APP FOR FREE
To date, there are enough domestic and foreign platforms available on the network that allow you to construct an application for a ready-made type for free independently. Website builders have hundreds of ready-made application options sorted into various categories: small business, education, entertainment, sports, blogs, and the like. On such resources, programs with a standard and limited set of functions are created free of charge. Restrictions relate to the number of installations and views of your application, the number of positions in the catalog, the possibility of publishing in stores, the availability of a payment acceptance system, the presence of third-party advertising and the possibility of improving the functionality to suit your needs. To remove restrictions on sites, you can choose a specific package with a fixed monthly fee, the size of which is determined depending on the number of included options—examples of website builders for mobile shareware applications for Android, iPhone, iPad.
Now let's look at how the development of a mobile application is carried out in a few minutes using the example of the ibuildapp website. We have chosen this particular site as it is simple and straightforward to use. By the way, the iBuidApp resource also has a Russian-language version, which makes it even easier to use the constructor. Before starting work, register on the site. Next, on the main page, click on the "Create" tab and select a template that suits us—selecting a category template.
SELECTING A PATTERN AND CATEGORY
This site offers a relatively large selection of standard options, which can be found in the category catalog in the left menu of the site page. For example, we have chosen the category "Photography" and the template "Photo studio". After choosing the design and the corresponding category, we start editing the menu items—category template.
EDITING CONTENT
The administrative panel of the constructor provides ample opportunities for editing menu items. For example, you can change the background, add a logo, customize the navigation of the primary and lower menus on the screen of an electronic device, edit the content of internal pages. By the way, on the right side of the screen, you can see how the changes made will look on the electronic device's screen. The constructor also allows you to test your application on a tablet or smartphone. You can also publish the finished program in the Appstore or Google Play, but this function is available only for paid versions. The site offers three paid packages worth 490 rubles, 2400 rubles, 3700 rubles per month tariff plans.
PAID PACKAGES
If you are not satisfied with the look of the templates available on the site, you can create your design by clicking the "My Templates" tab in your account. Although an individual designer's capabilities are pretty limited, they allow you to endow a software product with only the most necessary elements. Now it's your turn to start creating applications and install them on your smartphone. Try it. It's easy enough!
You may also like: 3 Methods on How Mobile Apps Are Fueling Growth of Tech Start-Ups
Image source: Shutterstock.com