Click here to get this post in PDF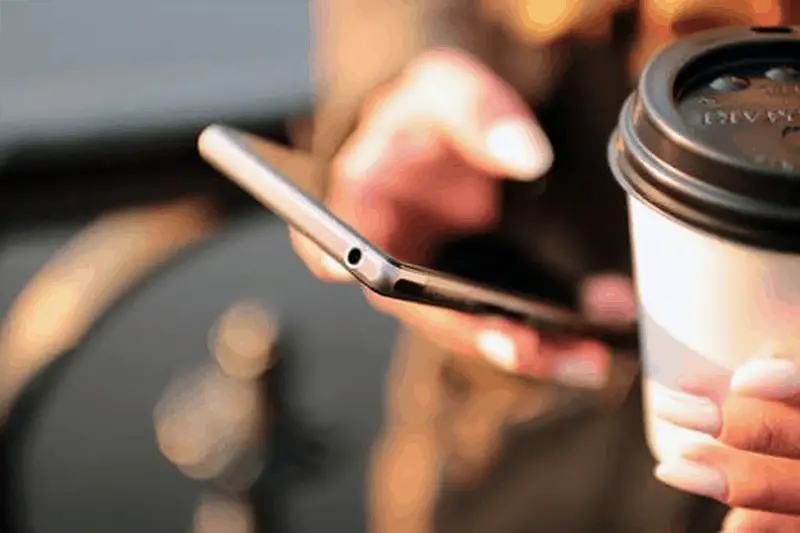 Mobile applications are common in every industry. Still, many people idealize this technology as specific to listening to music, playing games, or serving social media accounts. 
The revolution in the tech industry has benefitted not only laymen but also large businesses that enjoy networking and seeing a continuous acceleration in sales.
Concerning the manufacturing industry, the majority of the manufacturers and suppliers have now embraced the change and are successfully ruling the world.
Export businesses have to go really far to earn profits and develop a positive relationship with their partners. But do you think that traditional methods can give satisfaction to both ends and will remain efficient in every matter?
We have created the following post to understand why mobile applications are essential for export business. In this advancing tech world, every individual is holding a cell phone, so why not reshaping a trade business? 
Mobile Application and Export Business – A Relationship of Productivity 
Export businesses are always in search of the options that are feasible in expanding their products and services. The mobile application is one of those options that have entirely changed trade games and revolutionized the culture of interacting with renowned export companies.
Here are 5 ways why the mobile application is essential to the export business. 
1. Services Are Available Anytime 
One of the core benefits of having a mobile app is the ease of availability. Think of a time when customers had to wait for their turn to get response against the queries. What in the end? Compromised satisfaction and loss of trust. 
Developing a mobile application means minimizing the distance between a seller and a buyer. It provides a platform where the exporter is always available for the support, and the buyers feel no hesitation in contacting for innumerable queries. 
Similarly, a mobile application for an export business is a reliable way to offer services that are available at any time. It is simply the best way to meet buyers' expectations and fulfilling their demands upon request. 
2. Enhanced User Engagement 
How do you feel when you don't get access to a PC or laptop to view an export website? It will make you go mad because time is everything. 
The mobile application is one of the facilities that give the user a facility to engage with the platform, which is far better than being restricted to a PC or browser only.
In this way, there are many chances for the exporters to earn impressively. This is because technology is accessible to everyone and anywhere. 
3. Responsiveness Ensured
Not necessarily, all users have the same device.
There is a range of devices that are designed according to user ergonomics. In this way, everyone utilizes the devices which best-suits their efficiency and compatibility. 
Now, when we study about user experience and ergonomics, every business needs to adapt to such features that satisfy the experience and enhances the responsiveness. 
International B2B marketplace is one of the examples that best-fits in the responsiveness scenario. 
The same is the case relevant to mobile application development. The exporters having such mobile applications can see improved user responsiveness. As a result, more buyers' are focused, while increased revenue is guaranteed. 
4. Maintaining Buyers' Loyalty 
Among many reasons to develop a mobile application for your export business is buyers' loyalty. Have you heard before that buyers feel more secure and satisfied when directly connected with the company? 
A mobile application works this way. It helps in keeping the communication between a buyer and the exporter feasible yet convenient. Not only can this, but the export business itself assure about the services and new features that are difficult to comprehend through roadside promotional efforts. 
By coming up with such innovation in the export business, the exporters are successfully convincing brand loyalty. You can add promotional features in the mobile application that increases the attention of the buyers. 
5. Better Source for Generating Profits 
Your web application isn't enough to get more and more attention from the buyers. Always remember; in every business, customers look for channels that are conveniently used without the hassle of carrying a laptop or desktop. 
The mobile application is better recognized for providing ease to the users. This benefit is further viewed as using technology anywhere in the world without being frustrated for handling numerous tools and devices. 
When such satisfaction is guaranteed to the buyers, the company experiences a gradual increase in sales. It is not wrong to say that customer satisfaction is directly proportional to sales. 
Final Thoughts 
We have seen that in most of the companies, greater emphasis is on providing ease and compatibility. These parameters are only accomplished when entrepreneurs know innovation. 
This post is all about having a mobile application for export business, and it encourages the exporters for taking an innovative step that leads to prosperity and profitability. 
You may also like: How to Sail Through the App Store Review Process