Click here to get this post in PDF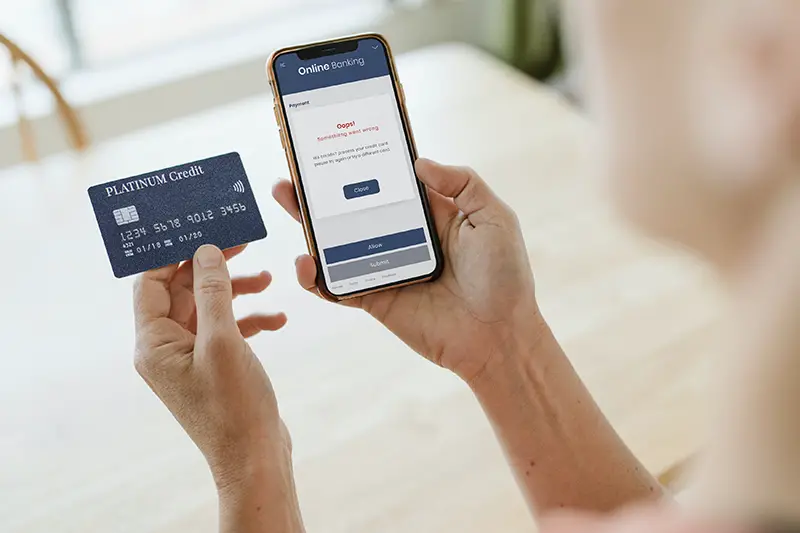 Mobile banking in Dubai offers a ton of benefits for individuals, but it has an even wider range of perks for businesses.
For one, it lets you keep track of your account activities and review your transactions in an organised manner. It also allows for easy money management, hassle-free money transfers to your other accounts (both in and out of the same bank) and bills payments among other benefits.
However, these conveniences might leave you wondering about the potential security risks for your company's hard-earned funds. Here's the thing: so long as you follow these seven mobile banking security practices, the risk of criminals getting a hold of your account is very low.
1. Stay updated on potential threats.
Although there are plenty of ways malicious people can take control of or wreak havoc on your account, knowing most of them helps you prepare for a potential attack. With countermeasures in place, your data and money will remain safe and secure, ensuring peace of mind.
The first thing you need to do is research and learn everything you need to know about these threats. You can also hire IT security experts later on, but for now, boosting your knowledge should be your top priority.
To get you started, here are some of the most common forms of cyberattacks that target mobile banking:
Trojans
Trojans have taken many forms over the past decade to adapt to security updates. Today, some of them are now targeting mobile banking apps by hiding amid unrelated apps (e.g., tools or games) that unsuspecting customers download.
These so-called side-load apps come from unofficial sources (such as SMS or email with links) and conceal malicious programs until a legitimate banking app is activated. Once this condition is achieved, it springs to life and creates a pop-up mimicking the bank's log-in page.
Thinking that this is the official app, users might enter their username and password without even knowing that they've given away security information that could spell doom for the mobile banking convenience they're currently enjoying.
Fake banking apps
Besides Trojan-carrying side-load apps, fake banking apps are also quite common these days. They look much like the official banking app but are designed to trick users into giving away their mobile banking credentials.
Phishing emails
One of the oldest and most common threats there is, phishing uses emails or phone messages to pose as a legitimate institution and acquire security credentials or private account details.
2. Choose a strong password.
Clichéd as it may be, strong passwords still rank as one of the most important and most effective practices in keeping mobile banking accounts secure.
Here's what a strong password is made of:
Contains a combination of numbers, upper and lower-case letters, and symbols
Composed of eight characters or longer
Doesn't make logical sense or comprise real words
Unrelated to your basic and easily accessible personal information
Take note: Never save your password on your browser. Use a reputable password management software instead.
3. Never share private information online.
This is a major blunder you must never make if you are to keep your bank account safe.
When you post information like the first school you went to, your mother's maiden name, or even your birthday and phone number on social media, you make it too easy for the hacker to take control of your online accounts. After all, these are the common information used to answer security questions that can potentially override your login credentials.
You won't just reveal those private details to random people you meet on the street, so they should also be kept confidential on your social networking accounts as well.
To avoid over-sharing personal data, do not post everything about your life online. You can also check your account privacy settings so that only the people you trust can see the information you do share.
4. Keep your browsers and software up to date.
Software and app updates that you have been ignoring could be the only thing that stands between cybercriminals and your account, so never skip an update.
Cybercriminals exploit software bugs by creating viruses. These are the very same bugs that software companies aim to repair in those free downloadable updates. Therefore, updating the latest version with those "fixes" prevents viruses and other malware from penetrating your phone.
When updating your device's software, you have to stay vigilant and watch out for bogus and fake emails that could be an attempt at infecting your computer with malware. To be safe, avoid clicking on any links in emails that seem fishy (even if they aren't, it's better to second-guess).
You also need to update other apps on your phone, including your web browser and mobile banking applications. Browsers that have been updated can detect potentially harmful or fraudulent websites and are much harder to infect with a virus.
5. Avoid using public Wi-Fi.
Sure, they may save you a little on mobile data, but you'll be taking a huge – not to mention potentially costly – risk by accessing your bank account online using public Wi-Fi. Remember that these are "public," meaning anyone can gain access to them – even people with malicious intent.
Since they don't require passwords or other security credentials, they serve as the perfect venue for criminals to lie in wait and attack their prey. Using them makes you an easy target.
6. Don't forget to log out of mobile banking apps.
While this may seem like a no-brainer, many people still forget to log out of their accounts online. But just because other people do it doesn't mean you should follow suit.
Logging out of the mobile banking app adds another layer of protection should an unauthorised person try to hack into your phone. This way, they will have to crack both your device's security and that of the mobile app.
7. Use multi-factor authentication.
Many banks and financial institutions have implemented multi-factor authentication security measures for their mobile banking services. If you still haven't activated them, you absolutely must.
This authentication process entails using two or more verification methods to ensure that the person trying to access the account is authorised. This can come as password-OTP or one-time PIN, biometric-key password access, and many other combinations.
Use Mobile Banking Safely
Using mobile banking to the fullest in business entails keeping your account safe from fraud, breach, and unauthorised access.
Implement these IT security best practices company-wide and make sure that all employees with access to your corporate account are trained in cybersecurity.
You may also like: Essential Features for a Successful Mobile Banking App
Image source: Rawpixels.com