Click here to get this post in PDF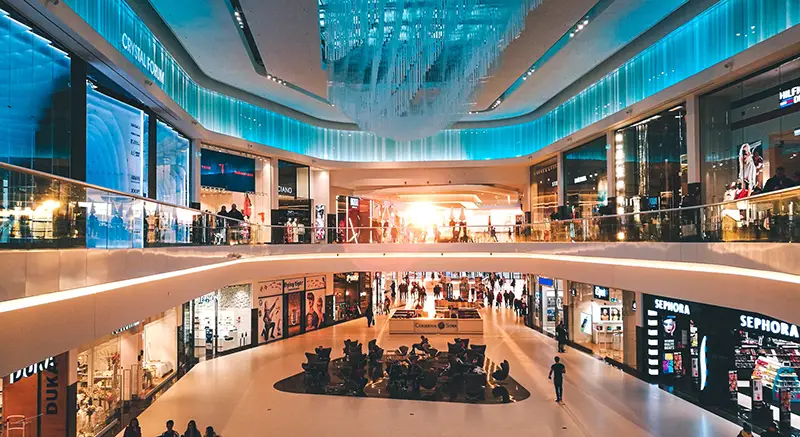 Getting clarity and vision on what a retail business should do in the face of uncertainty and change is no mean feat. Here we aim to provide a heads up and pause for breath.   
The retail landscape 
Retailing in the new decade, that is the 2020s, was always going to be different based on long term structural changes in the way people shop. Retail has never been as simple as the "location, location, location" mantra suggested. The idea that a shop location with high footfall will be the only factor in sales success is too simplistic. Product type, consumer type, fashions and trends, socio-economic profiles, and many other factors impact retail success.
Running a shop back in 2019, prior to retail shutdowns, there was at least some comfort that a large percentage (80% +) of consumer purchases were still made in-store. With shops mostly shut in 2020, shopping online has undoubtedly taken a boost, but so has not spending. And much is made of the pent up demand about to be unleashed as lockdown eases. How best, then, to prepare to connect with customers willing to spend and cope with the uncertainty caused by Covid on customer behaviours and a heavily impacted retail landscape.
Trends – old and new
The better use of tech is one long-standing trend and still a prime route to explore thoroughly. Selling online through social media or eBay is simple and low cost. Better still a website that is enabled for eCommerce. Web sites are a basic component of connecting with customers and making a sale. Surprisingly, over half of UK businesses are still failing to put a website communication and sales channel in place, according to ONS research.
Understanding how to use tech to connect with customers wherever they buy effectively is a key feature of successful eCommerce. If you want to successfully combine a face-to-face retail experience with an eCommerce platform, then taking an Omnichannel approach using a Unified software platform is essential.
Bricks and mortar shops and the high street had a future before the pandemic, and they still have one in the 2020s. Creating an experience has long been touted as essential for physical stores to stay relevant. The department store's future looks bleak, but a retail space that combines tech with a physical interaction with products and people will always attract.
Post covid, you can add hygiene and safety to the must-have list to make it a positive experience. Customers will connect with you happily if they see hand sanitiser, social distancing markers, contactless payments and comfortable queueing systems.  
See this extensive list of 2021 retail trends from Modern Retail.
Old truths and new ways
While the only thing you can rely on is change there are still some consistent truths to recognise:
Authenticity is not easy to synthesise – maybe you either have it, or you don't. Another word for it is values. However you look at it, customers of all ages will want to identify with what you stand for. And they will avoid you if you neglect this. Sustainability at all business levels, starting with products and packaging, is now essential to your brand.
Communication comes naturally to people. Businesses must choose their channels and there are so many more of them nowadays. Tone of voice and frequency of contact need to be just right. Nobody wants to be pestered. Personalisation is made possible with good tech – use it.
Customer value is often in the eye of the beholder, but price comparison has never been easier, so be sure to explain what your value proposition is. And follow through so that the whole customer experience delivers – even if it's a returns process.
Better margins come from minimising those returns, which comes from maximising product information with accurate size and spec descriptions. Accuracy at all levels, particularly stock, means you can maximise your inventory and sell confidently from existing or soon-to-arrive stock 

Efficiency comes from optimising systems and using the right software tools to support the people in the business. It requires commitment, thoughtful set-up, training and follow-through. Eliminate unnecessary integrations and minimise back-office workarounds.
Conclusion
There is no easy or overarching definition of a post-covid retail solution because every business will be different based on its geography, industry sector and individual agility in the face of last year's unforeseeable and potentially catastrophic disruption. The stakes are high and for some the weight of the burden will be too great. But for many there is opportunity and hope for a more prosperous and more sustainable future.
Also read: What Customers Want in the Layout of Your Retail Store
Image source: Unsplash.com