Click here to get this post in PDF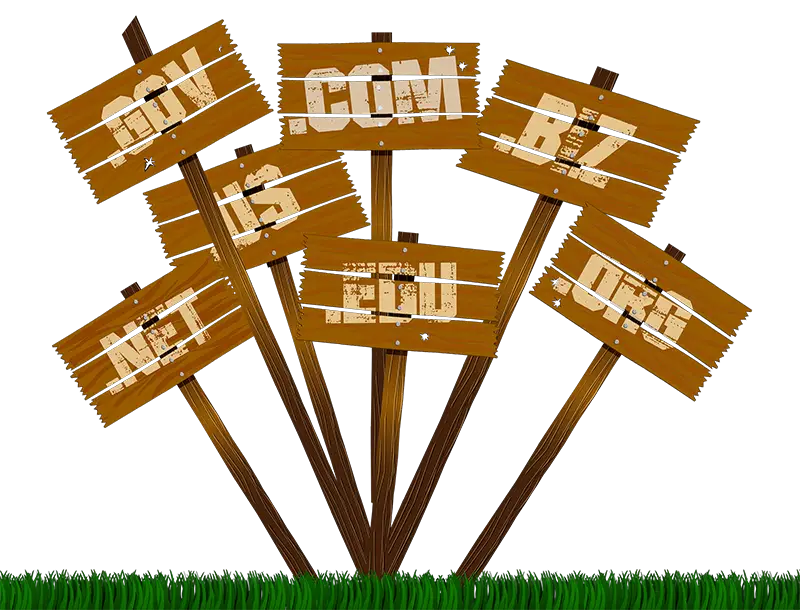 Nowadays, many people are looking at earning that extra dollar and thus increasing their home budget. Selling domain names is an online business that anyone can start with minimum start-up capital. This is a completely legal business that you can start with a little will and effort.
What is a Domain Name?
A domain name is a web address that every website must-have. There are many domain names with various extensions at the end. Some of the better known extensions are .com, .net, .org, .io, etc.
When we talk about the .com extension, you need to know that it is the most popular and most used extension. Most websites use this extension, so there aren't that many unregistered .com domain names anymore.
If you want to start selling domain names for profit, you need to learn more about the extensions and types of domains. This is a business that is easy to start. The only thing you have to do is to explore the principle on which this business works.
"Domain Flipping- https://effectsbusiness.com/domain-flipping-guide/" has become an increasingly popular business lately, and since not too many people are in this business, it's not too late to start with it.
How to Sell a Domain Name in 4 Steps
1.Choose and find an unregistered domain name.
If you want to run a domain flipping business, you need to know how to choose a website domain with the potential to sell. If you are still a beginner in the domain flipping business, you should deal only with extensions. com
However, there is one problem, all four-letter domains with .com are already occupied. Also, all words from the dictionary with the .com extension are already occupied.
Only two-word domain names with extensions.com still have a lot of free to register. Some examples of two-word domains are IgniteSpark.com, RedBull.com, Ice Mountain, etc.
There are many more domains with two words that are not registered, so if you want to get involved in this business, it is easiest for you to start with this type of domain.
Unregistered domains can be found at instantdomainsearch.com. Just type in the search engine the name of the domain you are interested in. After that, it will display information about whether the domain you are interested in is registered or not yet registered.

2.Register Domain Name.
To be able to sell it at all, you must first register a website domain. You can register a domain on websites that deal with this business.
Some of the better-known sites where you can register and get ownership of a domain name are GoDaddy.com, Register.com, BlueHost.com, etc.
The cost of registering one domain is about $ 10 per year. However, you must renew your registration every year, so you must choose the names you will register carefully. $ 10 seems small now, but this amount can be large if you have a large domain portfolio.
So please think carefully about which domains you will import into your sales portfolio because it takes time to find a customer interested in buying a domain name from you.
3.Find Buyer.
You can sell domain names in several ways. You can sell them directly or through domain brokerage websites that can help you in this type of trading.
You can also sell domain names directly by sending cool emails to potential customers. This is a good way to sell because you don't have to give a sales commission to anyone. However, to become an expert in this type of sales, you will need to gain experience, which takes time.
Another way you can sell domain names is through brokerage websites that deal with this type of sale. One of the best and most recognizable such websites is SquadHelp. There are many "SquadHelp reviews-https://effectsbusiness.com/squadhelp-review/" on the internet, so you will find information about it very easily.
4.Make transaction from seller to buyer.
Once you have sold your domain, the next step is to make a domain ownership transaction between the two parties. This is very easy because there are a lot of websites that provide this service.
The Dan.com website is the most popular for this type of transaction. GoDaddy also provides this service, so research a little more about this topic and choose a service provider that suits your needs.
The domain transaction itself is quite simple and secure. Use sites that specialize in this type of transaction. They are safe, and you will always get your money from the domain sold.
All transactions most often occur through PayPal, so it's time to open a PayPal account if you don't have one.
Conclusion
Domain flipping is a business that can be very profitable. Domain sales prices range from $ 200 to $ 2,000, depending on the type of domain you sell.
There are two types of domains, domains with keywords in them and so-called Brandable domains.
If you are a beginner in this business, you should start trading with a Brandable domain. They are the most prized, and you can sell them for larger sums of money.
Also read: 5 Crucial Tools and Website to Appraise and Sell Your Domain Names
Image source: Pixabay.com