Click here to get this post in PDF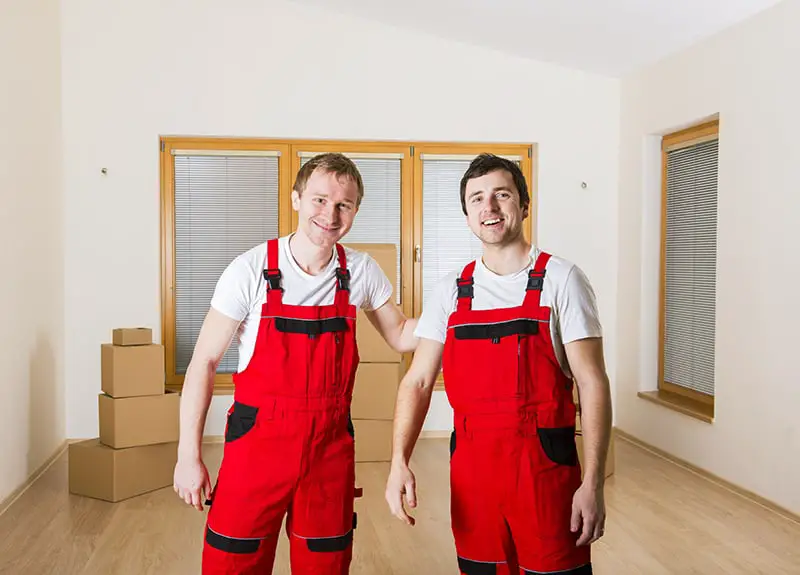 Everyone who has ever moved places, and that means a great majority of us, knows how difficult and stressful it can be. The excitement because of moving is often too high, which prevents us to plan the process carefully enough. This, in turn, leads to stress and anxiety and nobody wants to feel like that.
Relocating your office is in many ways similar to moving home, but there's additional pressure on you to have your business running as smoothly as possible. So, if you want the whole thing to go without hassle, have a look at the following tips on how to do it efficiently.
Organise a team
No man (or woman) is an island, as they say, so don't even think about doing everything on your own. With so many things to be arranged and overseen, you simply can't afford not to put together a team of people, who will all be given clear and precise instructions. Remember, the reason you're relocating your office is that you expect some more exciting things for your company in the future. The more people are engaged, the greater the team spirit will be. Just make sure you allow enough time for everyone to get ready for their role, so that they don't fail to deliver.
Your moving team
Since you'll be relying mostly on your colleagues, you need to delegate the tasks so that they can all complete them alongside their regular work. You don't want your business to suffer more than necessary because of relocation. When delegating work, think carefully about the people you're counting on and play to their strengths. Also, take into account the stuff you're not so good at and put someone else in charge of them.
Money talks
Relocation costs can go through the roof if you're not careful. Apart from the new office lease and overhead costs, you need to count on spending a significant chunk of money on the move itself. It is vital that you hire professional movers and make sure you're insured against any possible damage. If you want to save money on those things, you might easily end up with some equipment missing or damaged, which will definitely interrupt the ongoing business activities and that could cost you an arm and a leg.
Extra storage
You might want to use the opportunity to hire some extra storage space, where you can keep all the things you're still not ready to throw away, but which would only clutter your new office space. There is even an option to pack your stuff in boxes and call experts, such as those from this efficient Brisbane storage facility, who will come and pick up your boxes and deposit them in the storage facility. When you need your stuff back, you simply give them a call and they'll bring you the boxes back.
Hire the movers
It's very important to hire experienced and reputable professionals to actually move your office. The best way to go about it is to get recommendations from friends and colleagues who've had experience with moving companies. Even when you sort out your movers, it's always a good idea to make copies of sensitive documents in case they get lost or damaged in the process. Alternatively, you can scan all of them, just in case.
New office plan
One of the worst mistakes you can make is waiting for everything to be moved to the new place and then start thinking about where to put each thing. Instead, you need to know exactly what your new office will look like and where you'll put your furniture, stationery and everything else you need. As soon as a box enters the new office, its content should be put in the correct place to prevent cluttering the new office.
The better prepared you are for this moment, the easier it's going to be for everyone involved. So, start planning well ahead and keep your enthusiasm and excitement as high as possible. Only that can help you relocate your office without hassle.
About the Author
Carolin Petterson is a businesswoman and content marketer with years of experience under her belt. She has had the opportunity to contribute to a number of popular business and marketing websites.
You may also like: Moving Your Office: A Great Opportunity to Declutter