Click here to get this post in PDF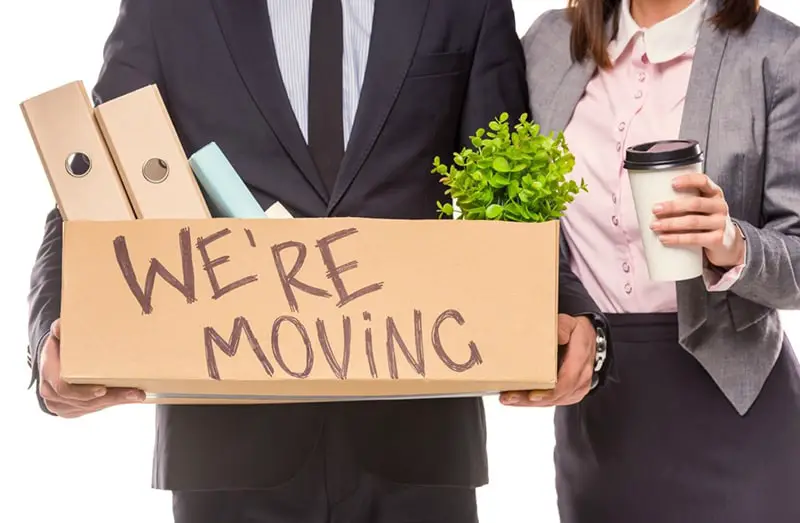 An estimated 1 million workers call out sick from work due to work-induced stress every day. Now consider that moving is one of the most stressful things that people can do. 
Office moving can trigger increased stress among your employees so that you start to see your productivity rates drop. Another problem is not preparing for your move, so your employees physically can't do their jobs. 
Follow these tips to ensure that your employees stay happy and productive during your office move. 
Create a Plan 
Before you do anything, create a plan. Start months in advance with deadline dates where specific tasks need to be completed by. 
On this plan, you'll assign tasks to specific people. That way, one person is responsible for each item on the list. 
Once you have the plan completed, share it with everyone who needs to know. This ensures that everyone is on the same page and not doing double work. 
Hire the Professionals 
Professional packers and movers in Sydney assist offices in packing up and moving every day. Since they have significantly more experience than you, they know more and can perform better and faster. 
Having the professionals do it will ease the stress on you and your employees by not requiring them to do it. After all, they aren't professional movers. They may have never moved an office before. 
Professional movers also have tools that you won't have and would be expensive to buy for a one time move. For instance, they have dollies with heavy duty casters to move the larger furniture. 
Notify Everyone 
Keep everyone within the company informed of the plan and any changes. The more people know what to expect, the less stressed they'll feel. 
Let your employees know when they're expected to move. You should also outline what's expected of them. For instance, do they need to pack up their individual computers and personal items? 
Move After Hours 
Don't schedule your move during your office hours. No one will work, and all productivity is gone. 
Instead, schedule your move so that it begins at the end of a workday. Have all employees pack their desks up the hour or two before the workday ends. Then as your employees are leaving, the movers are coming in. 
For extra time, you can schedule the move to happen over the weekend. This gives you an additional two days to get everything set up. 
Have the New Office Ready to Go 
Set up all utilities and technology before your employees arrive at the new office. You want it to be ready for people to hit the ground running. So the electricity should be on, your phone system should be set up, the internet and network should be ready to connect to. 
Office Moving and Productivity Solved
Office moving doesn't have to mean a complete loss in productivity. The key is to plan ahead and keep everyone informed. This will help control stress levels and allow people to focus on their given tasks. 
Be sure to check out or other blog posts for more tips and advice on running all areas of your business.
You may also like: How to Relocate Your Office without Hassle