Click here to get this post in PDF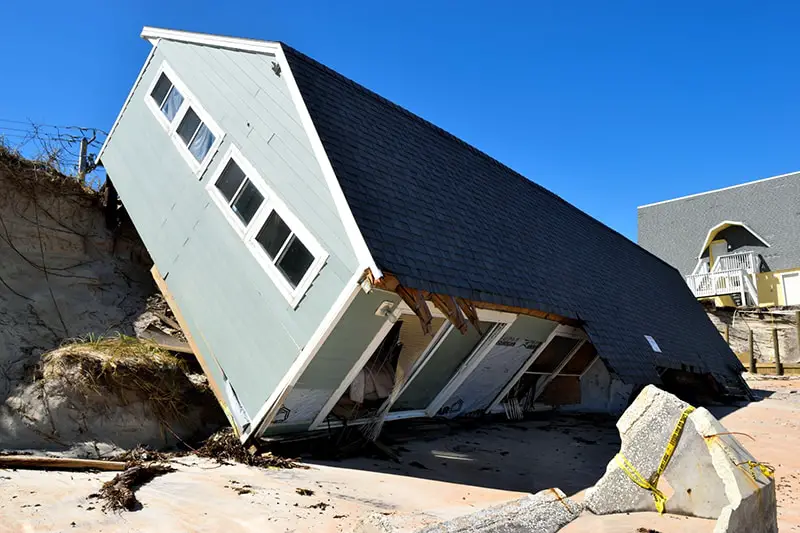 Every year, natural disasters affect 160 million people worldwide on average. This might not seem like a huge number in the grand scheme of things, but when it comes to you and your business, that number matters.
If you run a business, you want to make sure that you're protected. Being covered by some form of natural disaster insurance can be a lifesaver.
How do you know the right kind of plan to choose to protect yourself? It can be confusing, and it can vary depending on where you live.
While you can never be 100% sure when natural disasters will strike, here's some advice on picking insurance that will protect your business from a crisis.
The Basics
Disaster recovery costs can be pretty high, so you want to ensure that you have some kind of insurance to protect you at a basic level. 
You're going to want to start with commercial property insurance. It's a ground-level insurance that helps protect your business against basic natural disasters. 
It covers the building itself, and also personal property. 
While there are definitely disaster recovery efforts you can (and should) take after the fact, ensuring yourself at least with a basic plan ahead of time will help protect your property.
It doesn't cover everything, though, so let's go into specifics.
Hurricanes 
If you're in an area that's hurricane-prone, you are covered by commercial property insurance.
That said, commercial property insurance doesn't cover one of the big side effects of hurricanes: floods. 
If this sounds like a problem that you might run into, you should consider stacking an extra flood insurance on top of your property insurance.
Tornadoes 
If you're in tornado row, you might be well-acquainted with insurance by now. Commercial property insurance also typically covers tornadoes, though check with your provider. 
Adding a commercial auto insurance policy wouldn't be a bad idea in a tornado-prone area if you have vehicles to protect, though it's not ultimately as necessary depending on your business.
Earthquakes
No one is ever really prepared for a major earthquake.
Your standard insurance policy is not going to cover earthquakes, unfortunately, but you can generally add this coverage on if you feel it will be necessary. 
Not everywhere is going to be as prone to earthquakes, but if you have one, the damage can be massive.
Wildfires
Parts of the western United States are very familiar with wildfires. Commercial property insurance should cover the damage from these fires, but check with your provider to ensure that you have enough coverage if you live in a fire-heavy area.
Floods
As mentioned above, floods are not covered by commercial property insurance. You need commercial flood insurance in order to protect your business from floods. It will protect your building, any equipment and assets lost, and other business properties. It's a majorly worthwhile investment in your natural disaster insurance. 
What Else?
All natural disasters can interrupt business. 
Business interruption insurance helps to cover some of the loss of income that you'll incur from the disaster. This can be a huge help when you're trying to build your business back up.
Natural Disaster Insurance Is Essential
If you have a business, you need to have some form of natural disaster insurance. Everyone thinks that it can't happen to them, but it absolutely can. Being insured will protect your business and livelihood when disaster strikes. 
For more posts like this on business and entrepreneurship, visit the rest of the site.
You may also like: Is Your Business Prepared for a Natural Disaster?