Click here to get this post in PDF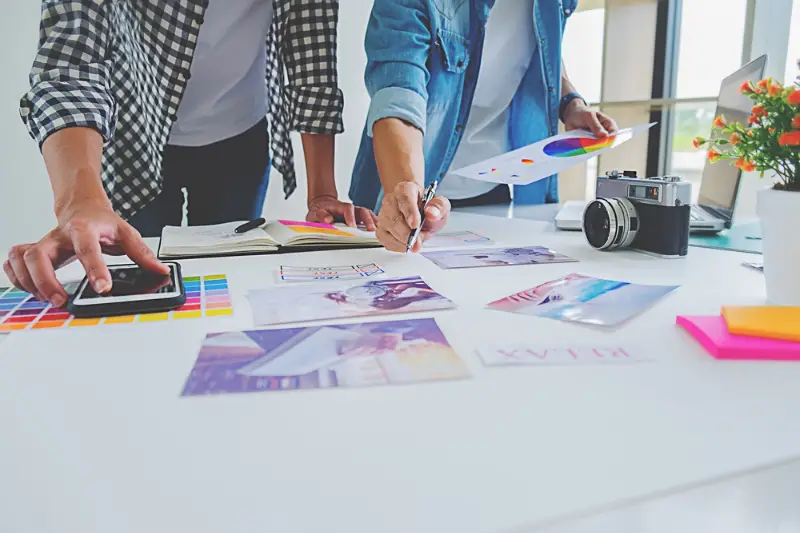 "Your brand is your public identity, what you're trusted for. And for your brand to endure, it has to be tested, redefined, managed, and expanded as markets evolve. Brands either learn or disappear." (Lisa Gansky, US entrepreneur)
What is a brand audit?
A brand audit is the amalgamation of a variety of methods used to the end of finding out how your brand is viewed and how that image compares to your competitors. The information gleaned can then be taken and used to formulate a plan on how to boost the public perception of your company, make your brand more memorable and eventually boost your bottom line.
Why carry out a brand audit
If you notice that your business is in something of a rut and not just suffering from the Brexit blues, or you feel the need to freshen things up but just can't quite put your finger on how to go about it, there's a very strong possibility that what you are searching for is a brand audit.
The world of business can be an unforgiving one, but there are a whole host of success stories emerging all the time and if you follow some of the key rules when it comes to branding then you have every chance of making your business one of the many success stories. Everybody knows that running a business, finding time for website management, customer service, staffing, billing and accounting can be a daunting prospect, but finding room for a brand audit is something every small business should try to do as it increases your profile and helps you to understand where you are and where you need to be.
More reasons for a brand audit:
Your brand audit is necessary to give you an idea of how your brand is viewed by your customers and it can:
Show you what you are doing well and where there is room for improvement
Point you in the right direction for righting any wrongs
Help you to synchronise your products with your customers' needs and expectations
So, enough about why you should do a brand audit; let's move on to how you can go about it.
How to carry out a brand audit
Your first decision will be whether you wish to carry out an external or internal brand audit, or a combination. An integrated approach will, of course, result in the most complete picture, but can be a very lengthy process. Let's take a look at what we mean by distinguishing between the two.
External audit involves:
SEO (Search Engine Optimisation)
Overhauling your website
Coming up with events
Reinvigorating your social media strategy
Coming up with PR activities
Content Marketing
While an internal audit comprises of looking deeply into your
key values as a company
your communication efficacy
your culture
You may decide not to think of your brand audit in such separatist terms, but rather think of it as a holistic overhaul. This is a refreshing idea, but it is still useful to understand the distinction. Let's, however, leave the distinction to one side and concentrate on the most important factors in a successful brand audit
Website analysis
There are a plethora of invaluable tools out there to assist you in delving into your website, using the likes of Google Analytics to discover the origin of our traffic. Your understanding of what key words and terms are most successful and which of these end up being valuable leads can inform some of your decision making when it comes to branding and advertising wording. Lojix, a digital marketing agency with more than 17 years experience, suggest looking at what your conversion rate is like. It's no good having scintillating branding and web design, incredible SEO and keyword structures if it leads to the wrong people visiting your site and bouncing off as fast as you can say "Tigger". If it turns out that your bounce rate is particularly high then you will need to have a major rethink on your SEO strategy.
Mind-mapping
Some might work better with an excel spreadsheet, but a mind-map can work superbly. You can start with four or five key areas like: purpose of brand audit; target customers; product strengths; product weaknesses; what makes us unique; competitor analysis. From there you can brainstorm and come up with questions and answers all at the same time!
Chat to customers
Never underestimate the power of conversing with your customer base to get a great understanding of what they actually think about your brand. Put together a survey with a gift or offer on completion. Use your mind-map to come up with questions you think they might answer that the data analysis from your website cannot.
Revisit your social media strategy
How many of us start with great intentions when it comes to social media, only for it to fizzle out like a cheap firework on bonfire night? Well, with social media consistency is absolutely vital. Have a look at past posts and see what time of day and day of the week you got the most engagements. Look at the tone of voice you want to use to represent your company and stick to it. Don't be afraid to use a humorous approach. Many very successful companies use this to give their brand that little extra edge. Come up with a routine for your various social media accounts and stick to it. Don't be afraid to integrate video as it can be a powerful tool.
Read existing reviews of your company
Read reviews with a clear, objective mind and try to understand any criticism and see what can be done to avoid recurrence. Equally understand why the positive comments were written and get involved in understanding and utilising the power of sentiment analysis to understand the feeling towards your products, services and brand as a whole. There are many social media analysis tools that can help you with this.
Report your findings and create a plan
After finishing your audit, your findings should be carefully picked through and tabulated so as to make it as simple as possible to go through them and come up with a plan of action for addressing any of the highlighted issues.
You may also like: Brand Collaborations that Shook the World