Click here to get this post in PDF
We all have the power inside us. It's not just physical power per se but the hidden power, our Personal Power. It's a remarkable quality we have as humans that help us keep going even during times of adversity.
This power is not seen or felt by other people. That's why it's labeled as "personal" because it's between yourself. Only you can see and feel this unique power.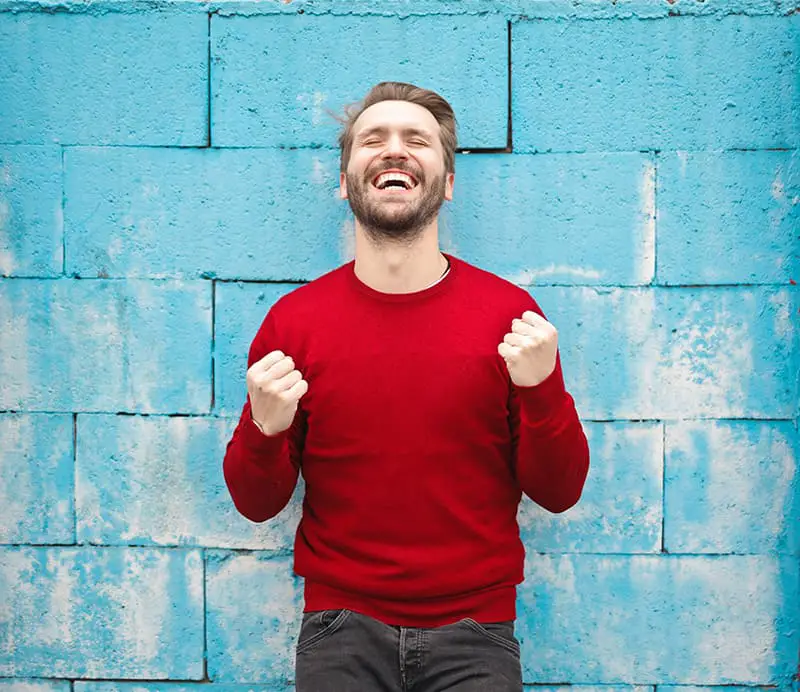 Personal power has a big role in becoming content, grateful, and even successful in our own terms. It pushes us to thrive and achieve our goals, remains confident in times of uncertainty, and bring happiness in times of crisis.
The good thing about it is that we are in control of this personal power that we have. We just have to know how we can harness and improve it.
Let's Define Personal Power
Having Personal Power involves having the following traits that we may notice to ourselves and even with other people. Here are the following traits:
Grateful – We all need happiness in this life. Sadness can cause stress that may manifest in the form of sickness. Happiness balances it out and produces good hormones to help us feel better and healthier. Good thing, we have the power to choose happiness no matter what the situation is.
Systematic – Panic and trouble can make the mind blurry. An unclear mind may lead to irrational and impulsive decisions that can lead to negative consequences. That's why it's essential to have a sound mind to help us organize our thoughts to produce a reasonable decision.
Confident – Confidence is self-built. It's a power that we only have. Other than that, our confidence level will boost more when we have strong support from family and friends. This helps us to be better and improve our weaknesses. But without a strong support system, you can train yourself through self motivation. It takes some time but it works.
Rooted – Being rooted into something important gives us a better sense of purpose. Not having a reason to thrive can lose our motivation to achieve goals and ambitions. When you're solid with your beliefs, you have a better grasp of how you want your future to look like.
Competent – Successfully training your personal powers can increase your impressive competencies. Each person is gifted with specific and unique talents. These capabilities can help us accomplish things that need to be done and even challenge ourselves to achieve greater heights.
Successful – Success can be objective since each of us defines it differently. However, we have the power to set standards of our success. Your success is different from others and it won't be helpful to achieve success if you always compare yourself from others.
Benefits of Successfully Harnessing Personal Power
Once you've identified and learn to harness your personal power, the benefits are extraordinary. It will not only benefit your overall well-being but also the people around you.
Personal Power helps you to:
Endure hardships – Being confident with yourself helps you to face hardships effectively whatever the weight. When you're confident, you're less afraid and worrisome which helps you to come up with the best solution.
Self-acceptance – Being happy with what and how you are leading you to self belonging. You acknowledge your strengths and weaknesses accordingly. You know your identity and it doesn't bother you anymore.
Improved relationships – Your positive traits light up so much that even other people can see it. When you're good to yourself, it reflects on how you deal with other people. This leads to better and new relationships.
Standing out – As what some philosophers say, "it's better to stand out than blend it". Trusting and holding your own positive beliefs makes you stand out from anyone else. You're no longer swayed by other people's negativity.
New opportunities – An increased self-confidence helps you to land on better opportunities. It could be a new career, hobby, or even relationships.
How To Easily Access Your Personal Power
1. Trust The Process
Stressing and worrying will reduce your personal power. The negativity eats you up due to fears that don't exist. You believe what you want to believe. If you believe your plan works, then cling to it.
2. Listen and Understand More
Don't just listen so you can respond. Listen so you would understand. It's important to be aware of the stuff that you're feeding in your mind. You don't want to be influenced by bad habits.
3. Train Confidence
If you're trying to learn how to shoot gel balls using Gel blaster ACR and aim perfectly, you need to be confident and trust your skills. You won't learn a new skill unless you're ready to boost your confidence level.
4. Add Some Fun
Pressures can be deadly when we let it take over in our lives. In whatever we do, pressures will always be present. Learn to turn pressures into inspiration instead and have fun out there!
5. Learn from Failures
One of our fears is failing. Accept that failures are inevitable. Turn failures into a learning process to not do the same mistakes again. Most importantly move on from it and never cling on those.
How Will You Know if You Have Personal Power?
You'll know once you've seen positive improvements from yourself and your interactions from the people around you. This develops over time and not overnight.
You'll see remarkable effects from your personal life, career, relationships, health, and aspirations in life. Your Personal Power affects your overall well-being. That's why you need to acknowledge and develop them for everyday use.
Also Read: Business Confidence
Image Source: Unsplash.com