Click here to get this post in PDF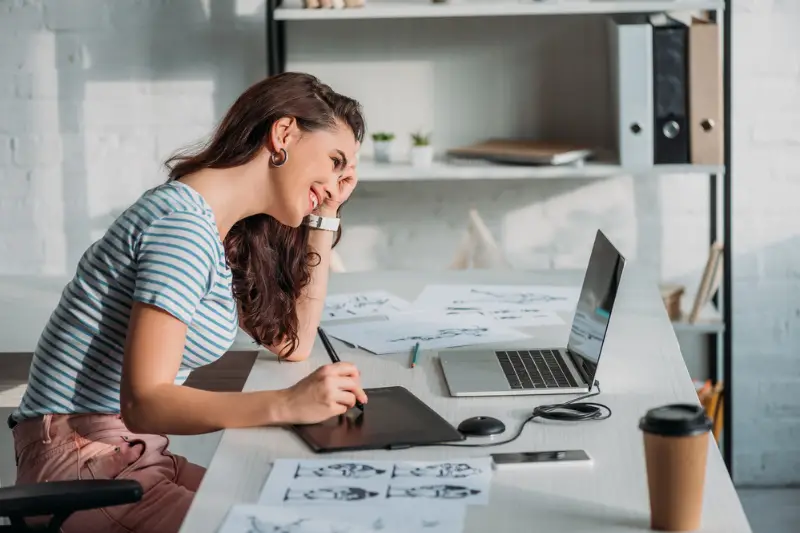 So you've decided that an animated character is the best way to promote your business – a smart move as research suggests that animated explainer videos have the ability to increase traffic to your website by up to 200% – but now you're unsure where to go with your decision.
Creating a business animation may seem wildly different from any business process you've approached before but the steps are actually remarkably similar. It's all about understanding your target audience, carefully planning and preparing to reap the rewards of your investment.
Even the best creative minds follow this careful strategic process – follow these steps and you can't go wrong.
Research
Presumably during your decision to create an animated character you conducted research to support your decision, but even if you did it's time for more. One of the main advantages of animation is the creative choice it gives you, allowing you supreme control over the way you represent your brand.
You can choose everything from the colour, the concept art which determines the style of the drawing, the warmth, the surrounding world, and the personality. The amazing array of choices is part of what has made animated advertising and marketing content so successful throughout the years, but it now means you have a lot to decide, so you're going to need to keep informed of your options.
Whether you choose to go with a simple explainer video like Dropbox or QuickSprout or a creative explosion like Coca-Cola's "Man & Dog" ad, you need to decide the tone and setting of your advert or an animated explainer before you can begin to decide how your character should look and what world they come from.
This is also the world you're presenting your brand as coming from, so consider carefully. During your research you should also choose between cooperating with an animation studio or freelancers so you can put together some accurate budget forecasts; you don't want to come up with the perfect idea only to discover that the costs put it out of reach.
Planning
Once you've conducted your research and have a rough idea of what you want, it's time to make your abstract ideas a reality. This is where your budget and animation research comes in, allowing you to create a fully informed plan for your character.
You need to carefully consider your target audience and the product or service you're offering as well as what you want your advert to accomplish. Are your potential customers most likely to respond to someone inside their own demographic or something completely different?
Does it need to be a realistic creature in any way? Are you trying to boost sales (64% of your audience that watches a video are more likely to purchase a product), promote your social awareness, or drive people to specific pages on your website? These are all questions you should ask yourself and your creative talent as you map out your plan. As you answer each one a clearer view of your end product should form.
Once you have a view of your animated character you'll need to plan how you're going to use it. Consider what medium you're going to use the advert on, from TV, online & radio adverts to social media and what effect these run times will have on your audience.
If your character becomes especially popular or you're aiming at a younger demographic you could even consider setting up social accounts for your animated character.
Discuss
This will come as part of your planning stage, but it's important enough to re-iterate on its own. Make sure your creative talent and strategic planning sides are communicating properly.
Social media offers a unique testing ground for your ideas, so use this to your advantage! Gauge the reaction of your target audience with certain ideas – whether that's pictures of your character before even starting a full collaboration with an animation studio, trying specific messages to see how they resonate or even directly asking;
Twitter and Facebook both have poll features that allow you to communicate with your audience directly, which is a great way to make your public feel engaged in your brand.
Measure your ROI and adjust
Now you've released your animated character into the world in your carefully planned series of adverts you need to measure your ROI to make sure you're having the best possible impact.
Monitor the effect your adverts are having against your targets. The best campaigns are improved by tweaks as the data comes in. Perhaps an earlier or later posting time is engaging more people. Or perhaps your advert or explainer is doing well with an unexpected audience. In this case, your sales team needs to be prepared to deal with requests and queries outside those they're used to dealing with.
Making these adjustments to both your marketing plan and sales pipeline can keep a campaign or character effective far past their planned running time, helping you to get the most from your investment.
Overall, designing an animated character is both not as daunting and more challenging than it seems! But approach it like any other business or marketing decision and you're sure to succeed while using the help of your new animated companion.
About the Author
Frankie Caplan is an animator interested in visual marketing and applying animation to business projects. You can find her writing at Pigeon Studio where she is a guest blogger.
You may also like: 5 Ways to Promote Your Business Using Custom Printed Clothing