Click here to get this post in PDF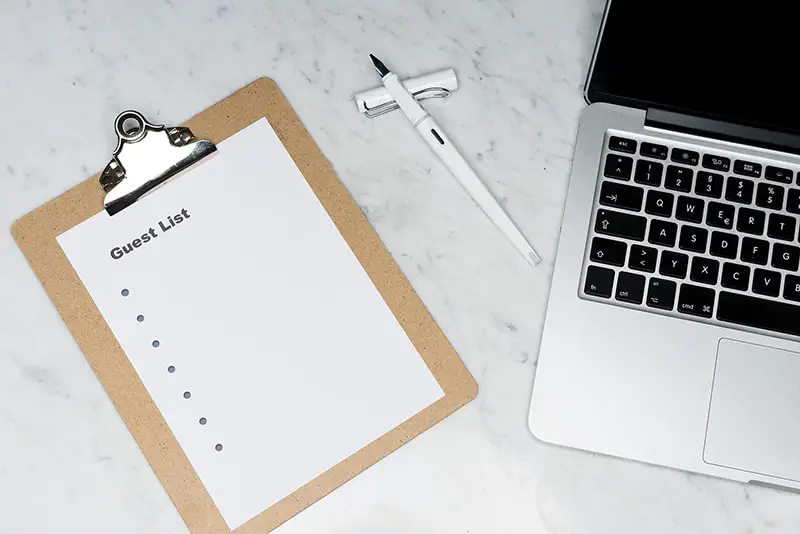 For years, event hosts have been experimenting with embedded videos; however, this has been quite an old concept. Today, you will find a plethora of tools like the Invitation Maker Software that will assist you in accomplishing your plan about DIY Invitation Videos. 
But you need something more than tools and applications to create the best DIY Video invitations. As such, you must approach the process of being careful and considerate. Hence, it makes sense to discuss some effective tips that will guide you through the needful steps in this regard. 
Be very sure about the extent to which you can deliver- refrain from overdoing things. 
First and foremost, make an honest evaluation, if you have the necessary skills and expertise to execute such projects. Likewise, it is equally important to determine the extent to which you can execute the DIY plan. As a guide in this regard, at least for the initial few videos, don't try to overdo things. Instead, for the initial ones, try to master the trick in creating and designing such DIY Video Invitations. Overdoing things or approaching the task without having a precise knowledge about it, will not help much. 
The fact is, designing these videos demand much more creativity as well as time investment than what one usually thinks. The usual notion about DIY videos is that creating these resources is not that a stiff task, and it takes the minimum time. But the reality is entirely contrary to this notion. You need to think out of the box, and you should not mind investing ample time, and you must possess above-par editing skills to come up with the most appreciable DIY videos. 
Still, if you decide to go for these resources, the YouTube intro templates can come with great help. These are instant resources that need some fair extent of customization to create a unique and exclusive invitation video that will surely entice your invitees to attend your event. If you have a better knowledge of editing, and you don't mind investing the necessary time, creating DIY videos with these templates is something that you will enjoy.
Moreover, you will find these templates coming with various themes, as well as with background music and wonderful special effects. You simply need to change the text as necessary to get the most engaging and compelling resources that will surely crown your event with success. 
Make good consideration of the cost involved with your DIY Plan. 
Though creating invitation Videos is a wonderful chance to demonstrate your skills and creative thinking, you cannot ignore the aspect of cost. As such, even before you start working on such a project, you need to make a precise evaluation of the cost involved. 
Usually, people think that these projects involve insignificant expenses. But the fact is, there are chances to end up, incurring significantly higher costs than what you have to incur, availing the services by the professional designers. As such, even before you start, please allow time to evaluate the cost involved or reduce the cost by checking for online coupons.
The question that will spring up here is, why are there chances to meet such instances? Well, it is for a reason, especially if you are a novice, you are likely to make several wasteful expenses. The accumulating effect of such expenses can come significantly higher than the cost payable for hiring professional services. 
On the other hand, it hardly makes sense to invest money in coming up with something that inevitably calls for the engagement of professional services, to make it usable. In simple words, you can encounter such instances that, due to lack of skill and time, you need to call for professional hands midway. 
Obviously, in such instances, you will end spending some fortune. These instances happen when you start working on these projects out of zeal, and without an evaluation that if you have the skill and time to complete the project yourself. So, be honest with yourself and call the professional designers, who will be glad to design a reasonable fee for their services. 
Therefore, you can escape the threats of wasteful expenses, and still, you can have the most enticing invitation video for your event. Such resources will enable you to preserve the memory of the event in a fond manner. 
Share your invitation Video smartly.
Once you know that you have the skill, expertise, and the time to execute the DIY plan and you find that it is going to be a cost-effective act, you start working on your plan. After you are ready with the invitation video, you will still have some significant task to accomplish. You should design the video in a manner that your recipient can view the videos with the minimum clicks.  
Usually, people will share such invitation videos through email. They assume, the moment the recipient opens the email, the video starts playing. However, the fact is never like that. The viewer has to make the video play manually by clicking. As such, you must focus on making it as effortless as possible. 
In case the recipient is finding it hard to open and play your video, he/she is likely to skip it, and doing so, he/she will miss out on your invitation. This way, the actual attendance at the event floor can drop down significantly, if your invitees are finding it tough to open and view your invitation video. 
While working on your DIY Invitation videos, you must consider the points stated above. If you comply with these points, it becomes easier to create the most engaging video that will entice your invitees to attend your event. On the other hand, if your creation is violating these points, you should be ready to face the most unsolicited instances. 
DIY Invitation Videos are unique, if crafted in the right manner, and can go a long way to make your event successful. For sure, you will make such an experience that you will undoubtedly relish.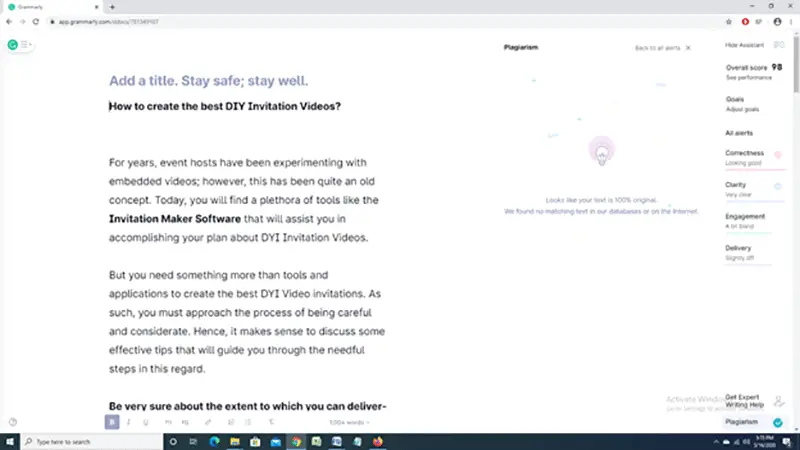 You may also like: Key Factors to Consider When Choosing a Video Format