Click here to get this post in PDF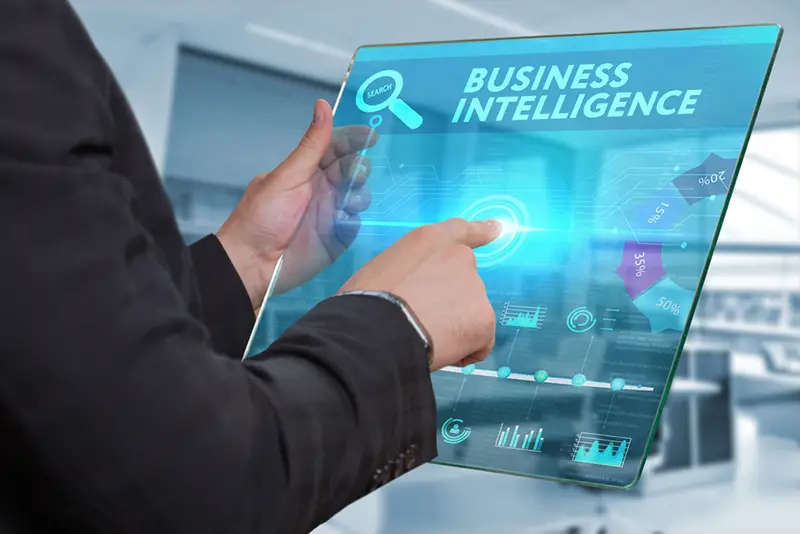 When you decide to gather intelligence or do a corporate investigation so that you can make a good business decision, you must have complete and accurate information. There is no shortcut to this, and there is no room for mistakes. If the information you gather is not comprehensive enough, you cannot have the insights you need. While you can be fortunate, what was supposed to be a good decision can end up harming your business.
This is the reason why it makes sense to hire an experienced Corporate Intelligence Firm to help you to make the right business decisions. In other words, the choice of a corporate intelligence company matters. This article explains how to choose the best corporate intelligence company.
Corporate intelligence experience
When it comes to choosing a corporate intelligence company, remember that the people you select matters a lot. After all, it's the company's staff who will do the investigation, gathering evidence, and offering advice. Therefore, you must know that these people have the experience and knowledge needed to help your company.
In most cases, many corporate intelligence companies that employ former federal investigative agents with many years of experience in civil service provide great services. These investigative agents also include former agents of the United States Department of Justice and the United States Postal Inspection Service. Working for these agencies as an investigative agent gives you good experience and training, so these can usually benefit the corporate intelligence sector.
It's worth noting that there can be a difference between doing a government investigation and gathering business intelligence. Therefore, you may also need to find someone who has experience in the public sector. When choosing a corporate intelligence company, you need to find out their experience in both the public and private sectors, especially for the people who will be helping your company. 
There are many corporate intelligence companies out there. However, some companies have more experience than others, so you need to find the people who have the right capabilities and knowledge required to meet the needs of your company.
Specialized skills and experience
Besides intelligence gathering and general investigative experience, it's also crucial to choose a corporate intelligence company that has experience in your company's particular area of need. For instance, doing a routine compliance audit is not the same as investigating your employee's allegations of discrimination or harassment. Likewise, investigating a data security breach is entirely different from doing an investigation due to a federal target letter, subpoena, or civil investigative demand.
Different intelligence-gathering and investigation needs require different procedures, the use of different skills, and the implementation of different strategies. As a result, before you choose any corporate intelligence company, it's necessary to focus on their general experience as well as their experience in similar scenarios.
Technological resources
Today, there is quite a large amount of data that many companies produce and use daily. This creates problems when it comes to corporate investigations. So when getting data, it's important to rely on the right technological resources to make sure that you have better data and comprehensive data gathering security.
If the corporate intelligence company overlooks any data, then the investigation can fail and even expose the company to more risks due to your failure to discover a defense strategy or litigation threat. A good corporate intelligence company needs to quickly and easily use its technological resources to help your company. Even better, the personnel of your company should work with your IT department to implement an effective and systematic data collection plan.
The corporate intelligence company should also work directly with your data storage, IT department, and data security vendors. Above all, they must maintain strict confidentiality so that the integrity of your company's proprietary data remains intact.
Nationwide capabilities
It can sometimes be hard to determine exactly where a corporate investigation may lead. Some intelligence-gathering efforts like compliance audits can be internal affairs, but investigations instituted by the government, third-party allegations, and even data security breaches may lead to more investigative needs. There can also be a good chance that there will be litigation that follows it throughout the country.
Hence, before you choose a corporate intelligence company, it's a good idea to consider the one that has nationwide capabilities. This means it should have enough staff and technological resources to use in your company's investigations. Regardless of where this investigation may lead, the corporate intelligence company must have a track record of properly handling similar corporate investigations nationwide.  
Attorney-client privilege
It's always quite important to preserve attorney-client privilege when preparing for corporate investigations. Without establishing this and making sure that it covers the entire investigation, most of the information uncovered during the investigation can become subject to disclosure through discovery in litigation or during a government investigation.
Some corporate intelligence companies work alongside independent law firms while others use in-house attorneys. With the companies that use in-house attorneys, it streamlines the investigation process and makes sure that all people involved in the investigation can work together efficiently as a team. Even better, it can sometimes reduce the costs of the investigation.
So by hiring a corporate intelligence company that can handle the needs of the investigation while also keeping attorney-client privilege, you can make sure that the financial and legal interests of your company are well-protected.
Knowledge of relevant subject   
As explained earlier, it's important to work with a corporate intelligence company with employees who have specific experience with the investigation that your company requires. Besides this, it's also crucial to choose a company with employees who have the relevant subject matter.
This means the people need to know data security, federal securities, antitrust law compliance, and many others. As you can see, corporate intelligence needs can cover a wide range of issues, so it's important to work with advisors and investigators who understand such substantive issues. In this way, you can rest assured that the corporate intelligence company can give you the desired results.
Also read: Due Diligence Best Practice With 3rd Parties
Image source: Shutterstock.com