Click here to get this post in PDF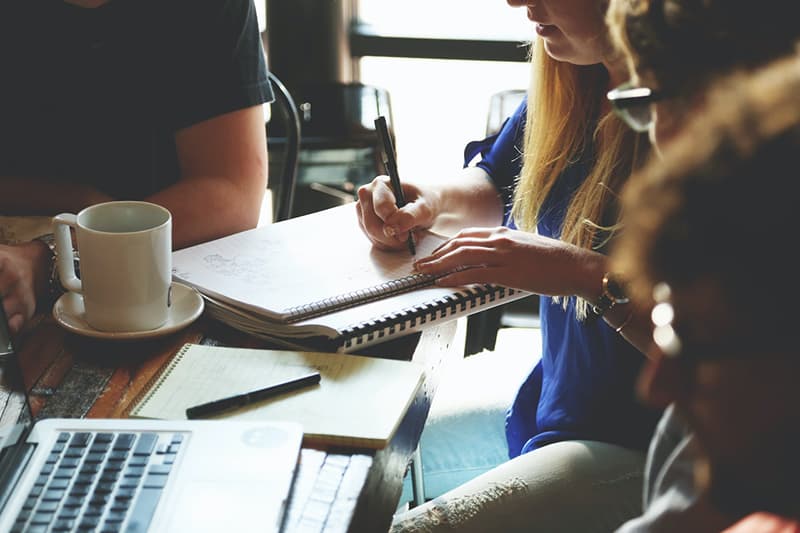 Whether you are a whiz at coming up with new ideas or feel intimidated by the brainstorming process, it's always good to learn more about ways to improve your idea generation routine. For many, the best ideas strike when we least expect them. Being able to come up with great ideas on command is a great skill to hone, and will make you invaluable in the workplace.
Common brainstorming hurdles include groupthink, lack of preparation, and cultures that aren't welcoming to unusual ideas. To counteract these hurdles, consider implementing brainstorming best practices like the four pillars of brainstorming. The pillars were developed by Alex F. Osborn, an advertiser who coined the term "brainstorm" in the 1940s. By going for quality, withholding criticism, welcoming wild ideas, and combining and improving ideas, you'll become a pro at brainstorming in no time at all.
Fundera developed an infographic full of brainstorming tips. By understanding how to use the four pillars, you'll be able to come up with great ideas whenever you need to. Read on for brainstorming tips and tricks.
I've also included an author bio for Meredith Wood: Meredith Wood is Editor-in-Chief at Fundera. Specializing in financial advice for small business owners, Meredith is a current and past contributor to Yahoo!, Amex OPEN Forum, Fox Business, SCORE, AllBusiness and more.
Infographic by Fundera
You may also like: What Would You Do if You Knew You Couldn't Fail?